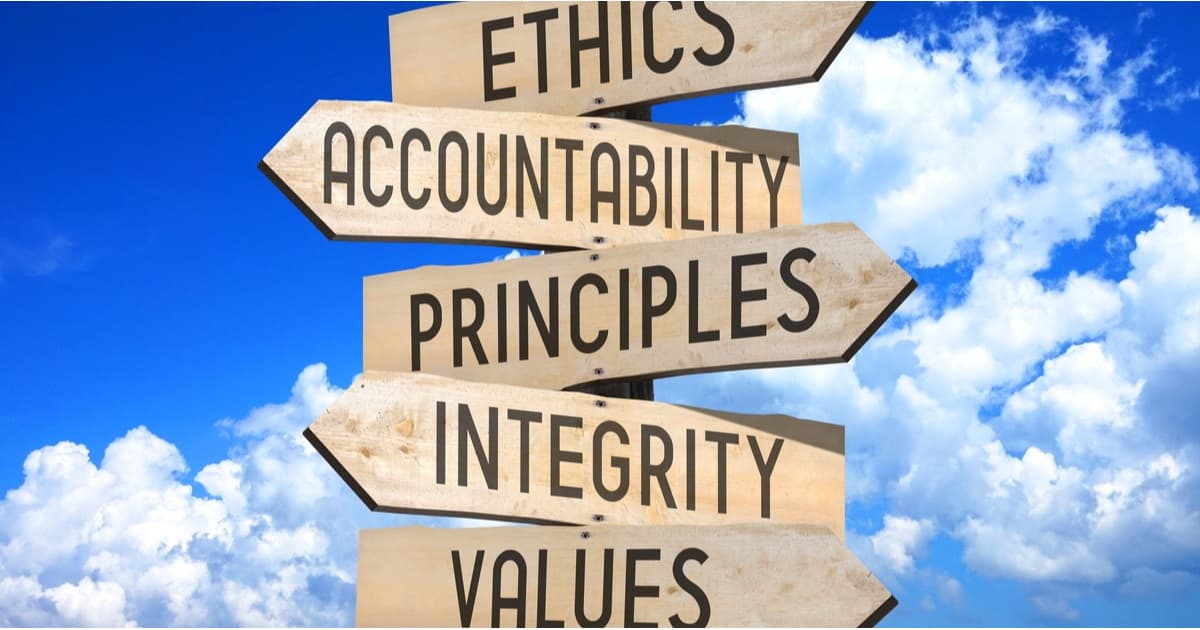 Apple's Values Have Impact
Recently, we've seen a more visible impact of Apple's values in the social life of America. Previously, we've seen Apple's values exhibited in the design of its products plus an occasional scolding of a misbehaved app that violated the Apple Store terms of use. That went on for years without much fuss.
Things are changing.
One relatively recent demonstration (2016) of Apple's values was when Apple (legally) resisted the FBI's demand that Apple build a compromised version of iOS and deliver it to them as a forensics tool. This was the notorious "San Bernardino shooter" affair.
[DOJ Wants to Force Apple to Comply with iPhone Hacking Order]
I won't recount that entire, torturous escapade except to note that Apple remained steadfast in its belief in the foolishness of being forced to put backdoors into our iPhones. Apple prevailed in court.
Anti-Social Media
Just recently, Apple took a very visible stand concerning the content of its hosted podcasts. For more on the details of this, listen to the discussion on TMO's Daily Observations podcast for 2018-08-08. The upshot is that Apple banned those podcasts for a violation of its terms of use, namely hate speech.
Somewhere along the way, some people got the idea that because the internet doesn't have decency rules, as with TV and radio on the broadcast spectrum, that the U.S. Constitution's First Amendment gives them the right to threaten, bully, fabricate, hate, and engage in obscene behavior. All at the expense of the internet host, whatever that entity is. This is not so.
Apple took a stand to enforce its values as described in its terms of use that define acceptable social behavior. Apple said, "We believe in representing a wide range of views, so long as people are respectful to those with differing opinions." Respectful.
Apple, as a corporation, has the right to do that.
Apple Original Content
Here's another example. TMO has been maintaining a log of Apple's announced original TV content.
[Apple TV Guide: All of the Original Video Content for Apple Music]
One of the things that I've noticed about these productions, as each is announced, is that they seem, in general, to be devoid of obviously extreme violence, murder, crime, gunplay, and so on. Sure, there has to be drama and tension to keep our interest, but none of these shows strikes me as the worst examples of mean-spirited, depressing, violent American TV that we'e come to know all too well.
There's always room in the TV world for shows that set great examples, tell great stories, and bring out the best in us. My take, at this point, before release, is that Apple decided not to be content with the same dreck easily found elsewhere. This is no doubt driven by the values of CEO Tim Cook and, perhaps, SVP Eddy Cue.
Tradition
Historically, companies have a hard time balancing the competing interest of financial success (winning) and that of integrity, loyalty and honesty. (In fact, one TV show that explores that issue in spades is USA's Suits.) Apple, however, under the leadership of CEO Tim Cook, has managed to remain financially successful without regularly stabbing its customers in the back.
Apple sets the example in many ways, derived from strong values, and other companies sometimes follow its lead. Apple is throwing its weight around, in a good way, more and more, and I like it.