Google is shuttering the consumer-facing aspects of Google+ social networking platform in the wake of a data breach. Well, I say "in the wake," but that should really be in the wake of recent disclosure of that data breach, as the breach took place in the spring.
Google didn't disclose that breach, however, and according to The Wall Street Journal, the company made that decision because it feared disclosure would lead to regulation.
"Don't be evil," indeed. I guess we can see why Google removed that commandment from its code of conduct, because this is some sleazy, evil crap.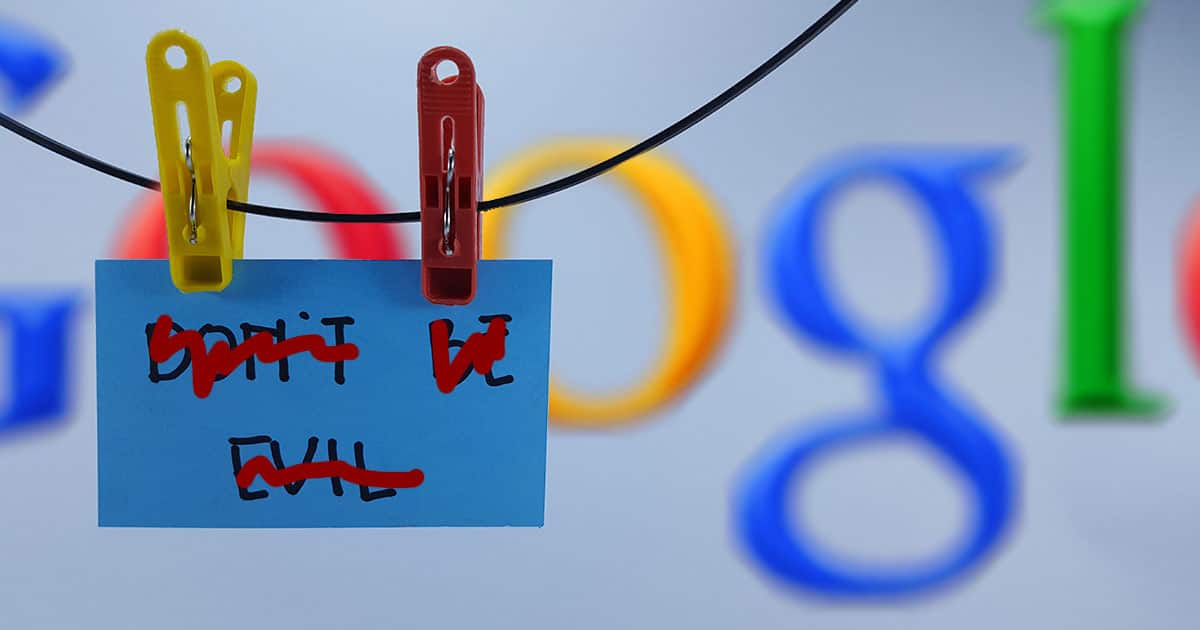 Google Data Breach
From The Wall Street Journal:
A software glitch in the social site gave outside developers potential access to private Google+ profile data between 2015 and March 2018, when internal investigators discovered and fixed the issue, according to the documents and people briefed on the incident. A memo reviewed by the Journal prepared by Google's legal and policy staff and shared with senior executives warned that disclosing the incident would likely trigger "immediate regulatory interest" and invite comparisons to Facebook's leak of user information to data firm Cambridge Analytica.

Chief Executive Sundar Pichai was briefed on the plan not to notify users after an internal committee had reached that decision, the people said.
Here's my periodic reminder that if you have to cheat to win, your ideas suck. It's true in politics, it's true playing board games with friends, and it's true in business.