I went into Apple's hands-on press area a skeptic of the company's new AirPods wireless headphones. I came out impressed. Here are my immediate impressions.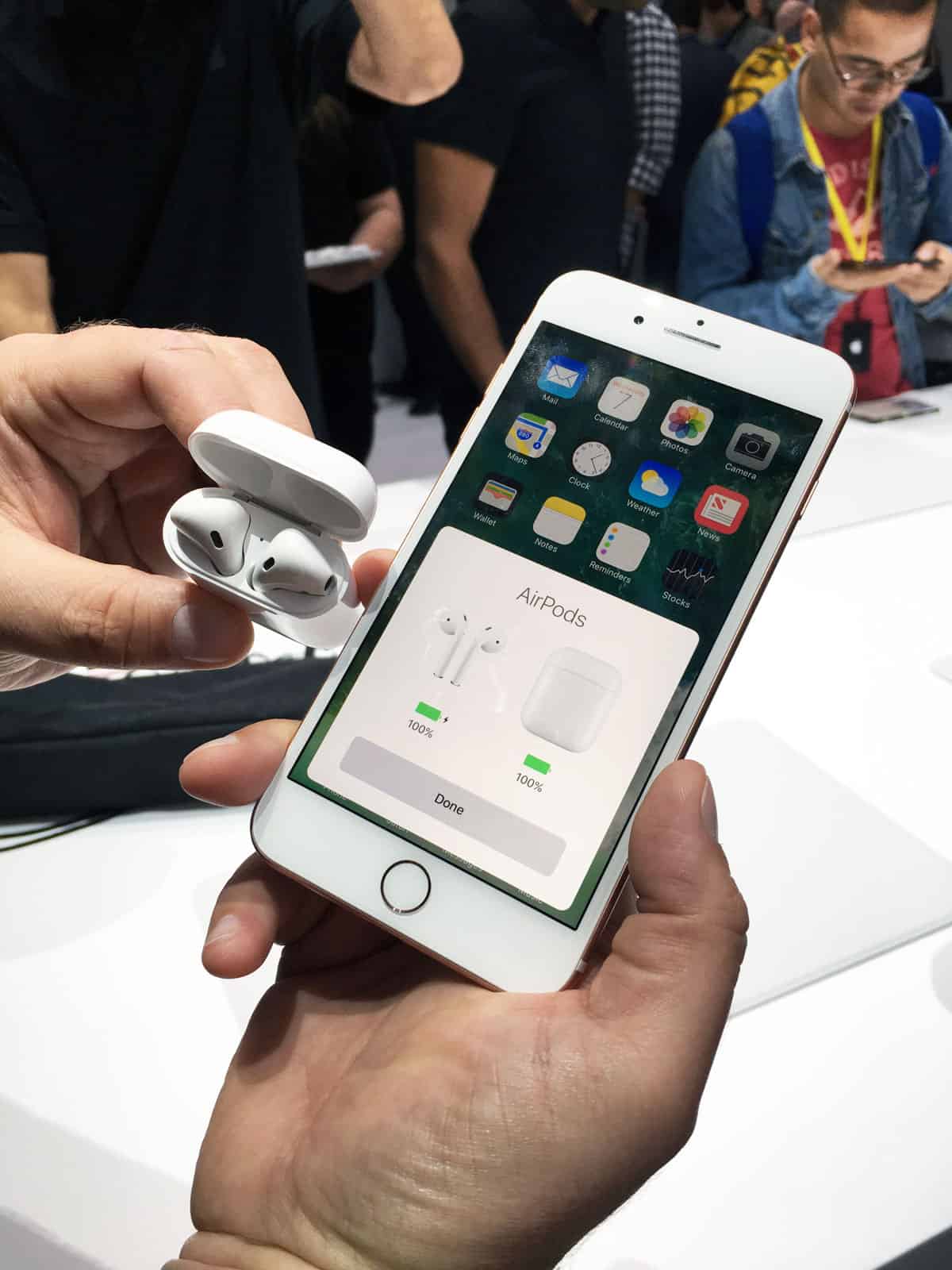 Pairing
The pairing process is simple, automatic, and slick. When you hold a pair of AirPods near your iPhone, a pairing option automatically pops up. Tap one of the options and you're done. From then on out, those AirPods will pair to whatever Mac, iPhone, iPad, or Apple Watch you're using. That's it.
Apple clearly identified Bluetooth pairing as a pain point for consumers and fixed it. It's also partly courtesy of the W1 processor Apple designed for these things.
Sound
AirPods sound good. The caveat is that I was in an noisy, crowded room listening to someone else's tunes. It was Sia, for those keeping score at home. The sound was crisp, deep, and good. We'll have to wait for proper testing to say more.
Use
Put AirPods in your ear and sound transfers to them automatically. Cleverly, if you pull one out, any music you have playing will pause.  That's such an Apple touch. If someone else did it first, drop me a note in the comments.
You can also double tap an AirPod to bring up Siri. There's no button, but Apple is doing some magic with the microphone to recognize the taps. That's stupid awesome.
Battery
They last up to five hours of use on a charge. They charge by dropping back in their case, which has its own internal battery for additional power on the go. You can charge the case and the AirPods at the same time.
Impressed
I'm not a fan of wireless audio when given a chance. I also think Lightning is just fine for wired audio. But the AirPods were impressive. They're easy to use, sound great, and have the kinds of intuitive features you expect from Apple even if you aren't looking for them.
They ship in Late October for $159.