Brazilian site iHelp Br has uncovered dozens of new workout icons in iOS 11. They include icons for badminton, Aussie rules football, American football, baseball, skiing, surfing, sidewalk surfing (a.k.a. skateboarding), "snow sports," paddle sports (of the water variety), pilates, bowling, and many more.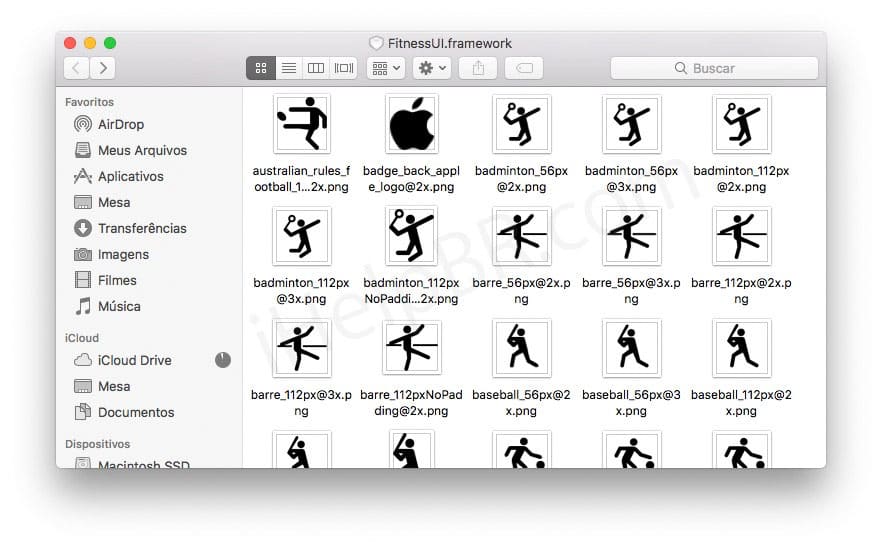 While they're icons for Apple Watch, they haven't shown up on existing Apple Watch models running the newest betas of watchOS 4. That led iHelp Br to speculate that they may be exclusive to Apple Watch Series 3, which Apple is expected to unveil in September.
Go read the full article (Google translation) for lots and lots of other icons.
Interpolation Is Hard
I love that Apple is bringing more workouts to Apple Watch. To that end, that these icons are embedded in iOS 11 this late in the development cycle strongly suggests that they will, indeed, roll out. Whether it's exclusive to a new Apple Watch remains to be seen.
But what interests me is how hard this stuff is. It's not just Apple, of course. Fitbit and a host of other companies have been working hard on fitness tracking for a while. But the whole thing is mind-boggingly hard.
I've been thinking about this for some time when walking down the street. Is my left hand (with my Apple Watch) in my pocket? Swinging? Am I having a conversation while I'm walking, and therefore moving my arms a lot? Am I carrying a bag? A gallon of milk? Am I lifting something to keep it from dragging? Maybe I have a bunch of hanging-up clothes draped over my wrist (I've been moving, so this is practical experience talking)?
In each of these incredibly minor variations of "walking," my arm—and my whole body—are doing wildly different things. And Apple (and the other fitness tracking companies) has to figure it out. It has to be right, or activity tracking is useless. What exactly constitutes an American football workout? What goes into measuring badminton?
If Apple does bring all of these exercises to watchOS 4 and iOS 11, it just has to represent a Metric Crap Tonne™ of behind-the-scenes work that will mostly get taken for granted by those of outside. Which is kind of what Apple does all the time, but this has been on mind for a while, now.