Apple has knack of knowing just what we need. macOS Mojave delivers.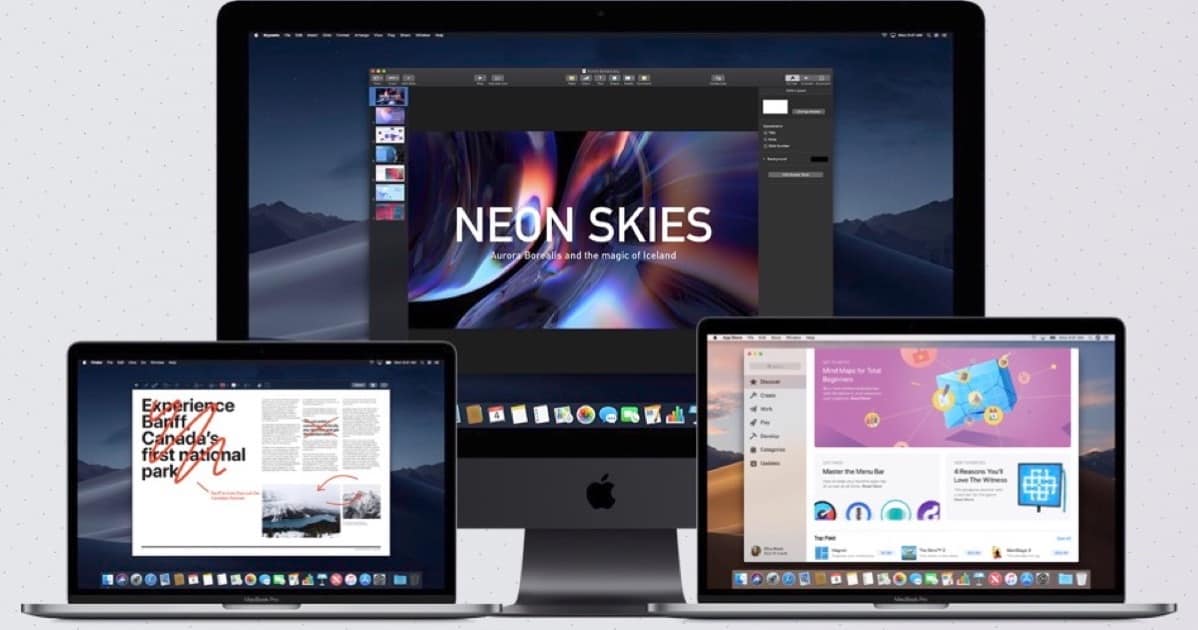 During the WWDC 2018 keynote, Craig Federighi presented us with the most visually attractive features of Apple's next release of macOS (version 10.14), to be called Mojave. That makes good sense. With a giant display behind the presenters, Apple wants to have the maximum visual impact during this publicly streamed keynote.
The macOS Mojave Visuals
The first thing I liked very much is a dynamic desktop that changes with the time of day. In times past, there have been attempts to introduce movies as a desktop. That's just plain distracting. It was never a good idea, and users quickly realized that. This subtle change by Apple, however, looks very attractive. And even useful, especially for users who are cooped up by necessity.
Dark Mode is something that users have been asking for. It looks stunning in the demos, and it's going to be useful for many users.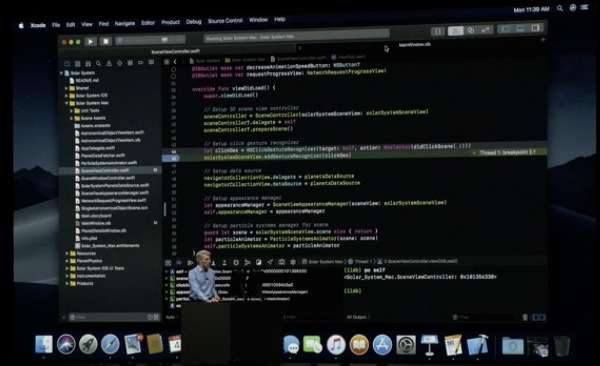 I liked the way Federighi emphatically stated that iOS and macOS are not going to merge. A giant "No!" in the screen behind him made it clear. But the ability to run selected iOS apps inside macOS makes perfect sense. For now, Apple is experimenting with this internally, and that affords News, Stocks, and Home apps in macOS. This capability will be rolled out to developers in 2019, just as we had been expecting.
Our Andrew Orr has covered the macOS Mojave privacy features.
My second favorite feature is Desktop Stacks. This is an elegant way to de-clutter the desktop by grouping files of the same type and then allow the user to walk though and find just the one needed. At last, Apple has tackled the bane of our desktop life: extreme clutter.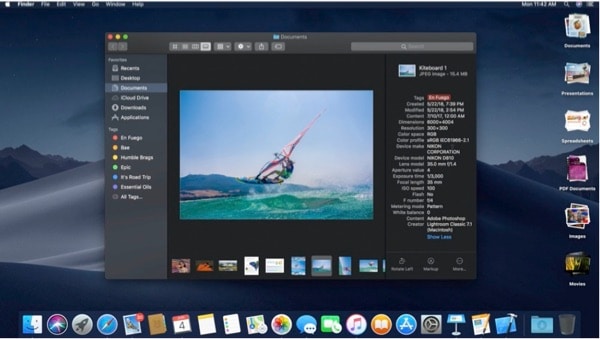 My favorite feature of the new Finder is the new view, one that provides a more direct access to metadata of photos—along with quick editing. Apple knows that many users, professionals and consumers, spend a lot of time editing photos. A quick way to do simple editing in the Finder is a smart addition. And it won't put our favorite graphics tool developer out of business.
The Not So Visual macOS Mojave Changes
Even more intriguing, however, was the slide of other Mojave improvements. I think it was shown for, maybe, one whole second.

Some of these will required more investigation. But right off the top, one highlighted in the slide is one Federighi recently promised. "APFS for Fusion drives and hard drives." In High Sierra, APFS isn't supported on Fusion Drives. Plus, while you can format a hard disk as APFS, because APFS is optimized for SSDs, Apple doesn't recommend it. This, incidentally, may open the door to APFS-formatted hard disks used for Time Machine. We'll know for sure soon.
The "App Recents in Dock" is right out of iOS. It's a sign that Apple is taking the best features of iOS and using them to make our macOS lives better. The other items will be explored in more details as we go along.
Apple has really listened and brought us some really usable, every-day UI features to Mojave. I'm already very enthusiastic about what Apple has done here.