There was a lot of scattered Apple news debris this week. So I've collected all on one page for your reading pleasure. Let's get started.
• Getting your 4K content delivered over the internet and through a 4K device, like the Apple TV 4K ain't like dustin' crops. Here's the story of how Epix did it. "How Epix got its 4K content onto the Apple TV."
• It seems the European Union is geting cranky again about a single standard for a charging port. Ben Lovejoy at 9to5Mac has the story. "European Union threatens to get tough on Apple and others for non-standard ports."
The companies promised to adopt a single standard – the MicroUSB port – by 2011. However, that agreement expired without action in 2012, when Apple of course replaced its old 30-pin connector with Lightning
The horse is out of the barn now. Too late, methinks.
• Ever get a bill in the mail for US$15.1 billion? Apple did. And the company is paying it. See: "Apple pays most of its enormous EU tax bill without batting an eye." Of coure, it's easy for a company that has $240 billion assets in cash and securities. But. OMG. Ouch.
• Hackers who find security flaws make money by selling to the highest bidder. That's why Apple started a fund to pay bug bounties. But a Google researcher claims Apple hasn't paid all they should have. "Google Hacker Asks Tim Cook to Donate $2.45 Million In Unpaid iPhone Bug Bounties."
Maybe Apple feels that they already knew about some security flaws before they were reported. Maybe someone at Apple thinks there's no need to pay in that case. But, hey, here's a case where Apple should very much be generous. It doesn't want the hackers going somewhere else. Bad things could happen. See the $15 billion paid above. ::cough::
• Technical problems abound with AI. Some of the issues relate to who is designing the software. Certain biases can creep in. Google is alert to that. "Artificial intelligence has a racial bias problem. Google is funding summer camps to try to change that."
• Jonny Evans continues to amaze with his Apple Holic column. This time, he discovers that AirPods aren't just for breakfast anymore. "AirPods aren't just for hipsters, they're also for the enterprise."
• Apple is a fast-moving company, in tune with trends, influencers and the younger customers. So it's no surprise that some of Apple's ads might dismay older people. We have suspected that all along, but here's some evidence. From 9to5Mac: "Apple's current ads annoy and worry older people — but it doesn't matter."
I can't blame Apple. They go for the money. But it does mean older people need to stay up-to-date or get left behind in many elements of modern life. Here's a great example relating to footbal tickets. But, then, to keep from being tracked inside the stadium, one must turn off Location Services. Sigh….
• Dan Dilger at Roughly Drafted takes an in-depth look at Apple's fast growing services business. "Apple's Secret Services Sauce Sells Systems."
• Have you ever wondered why it's so hard to get the government to protect our privacy? Because money. "Telecom Lobbyists Have Stalled 70 State-Level Bills That Would Protect Consumer Privacy." But, hey, regulation just gets in the way of American business and profits. That's what's most important, right? ::cough::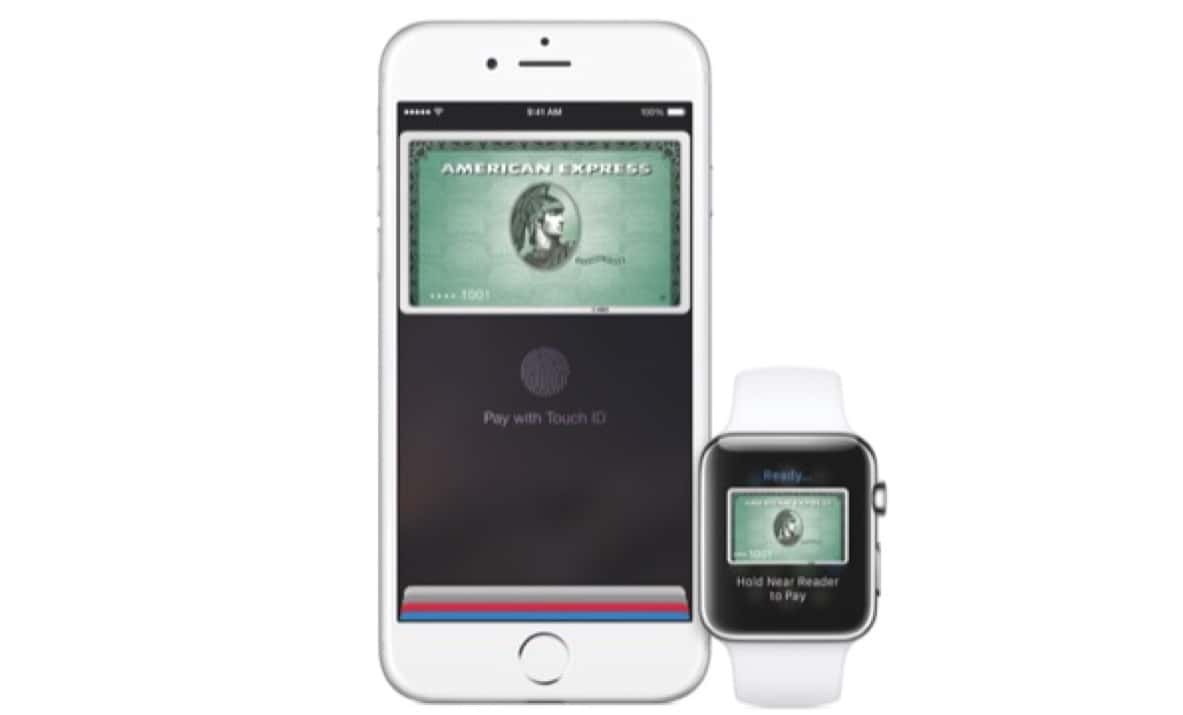 • Finally, Gene Munster at LoupVentures has published a very interesting and thorough analysis of Apple Pay. This one is a must read. "Apple Pay Increasingly Central to iPhone."
Despite 5 plus years of announcements from Google, Samsung, PayPal, Venmo, Square, Stripe, and Apple advancing the digital wallet theme, we believe less than 20% of global smartphone users actually use their phone as a wallet. Eventually, we believe that number will rise to above 80%.
Apple has a great opportunity to be a major part of that 80 percent. That is, if the company is hungry enough and can integrate Apple Pay's privacy angle.
Because money.
---
[Note: Particle Debris is just one page this week.]
Particle Debris is a generally a mix of John Martellaro's observations and opinions about a standout event or article of the week (preamble on page one) followed on page two by a discussion of articles that didn't make the TMO headlines, the technical news debris. The column is published most every Friday except for holiday weeks.