Okay, the Apple TV 4K will be available on 22 September. The Apple press release introduces us to two new terms: HDR10 and Dolby Vision. Dolby Vision is a premium version of video High Dynamic Range (HDR). So you may want to start reading up on these two HDR technologies—which are not the same technology we've become accustomed to in our iPhone photography.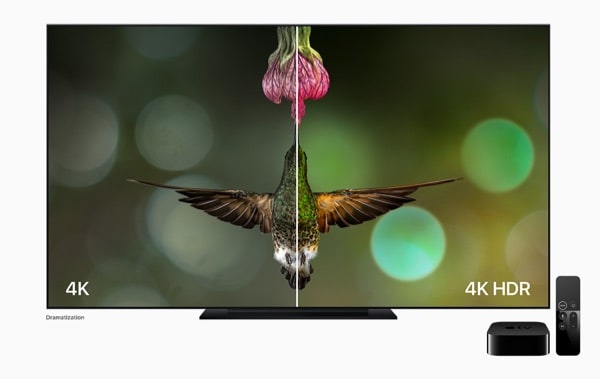 Here are four great resources to get you started. The first explains very nicely what HDR is in the context of 4K/UHD TV. Articles #2 and #3 go into good technical detail on HDR10 and Dolby Vision. Finally, if you want to get really geeky with Dolby Vision, I've included a great FAQ at the end.
For now, Apple TV 4K users are going to be exposed to more HDR10 content than Dolby Vision. However, Dolby Vision is something to be aware of since it's supported on the Apple TV 4K. Consider the inclusion future-proofing.
Recently, I was on Chuck Joiner's MacVoices and delved into the Apple TV 4K itself and 4K/UHD technology in general. If you'd rather watch and listen to what amounts to a 4KTV tutorial, here's the video podcast. "MacVoices #17190: John Martellaro On the Apple TV 4K."
Next Page: The News Debris For The Week Of September 11th. Robots and people as partners.