It's like a fever. Foldable smartphones from Samsung and Huawei are on the way. A foldable iPhone probably isn't far behind. 2020? And maybe iPads too.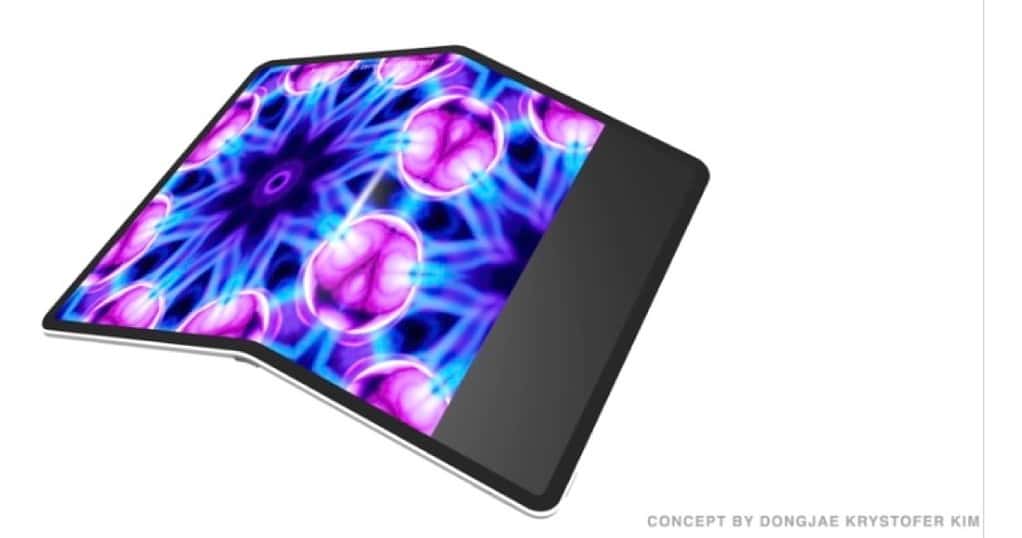 First off is Mashable. "Apple newest patent shows how they plan to dominate the foldable phone market." Nothing astoundingly new except some exceptional concept graphics.
Next is a nifty concept video at Mactrast. "'iPad U' concept imagines Apple's take on a folding tablet." This video breathes life into the concept. Enough to get one salivating.
But what about the practical engineering details of a foldable iPhone? And is it a fad or not? New York Intelligencer has a healthy discussion. "Here's What Will Determine If Folding Phones Are a Fad or for Real."
But foldable phones still represent one of the biggest form-factor changes that have hit smartphones in a long time…

So what will be the major milestones folding phones will need to hit to make them a viable form factor? One of the first challenges will be figuring out ways to make the hardware, software, and UX all work together in seamless unity.
That sounds like something that's right up Apple's alley. Still, is this a headfake from Apple's competitors? Apple will have to figure that out too.

More Debris
• IoT device security is a mess. Horrific actually. Maybe that's why Apple wants to step in and re-establish confidence in home automation and security products. See: "Apple's latest purchase suggests it's making moves in the home security sector."
An Apple-made home security system would be an interesting addition to the home security market, especially if it follows tradition and integrates into the overall Apple ecosystem.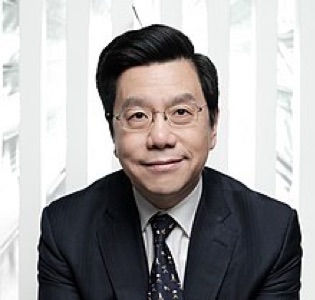 • Kai-Fu Lee, CEO of Sinovation Ventures, is one of the world's authorities on AI. Here's an interview with him. The focus by interviewer Tonya Hall is what artificial intelligence can and can't do. "Comparing AI in China and the US."
• If you thought the Apple Watch would be the only sensor from Apple that monitors your health, think again. See Cult of Mac: "Future MacBooks could monitor your health while you type."
A MacBook biosensor would be located on an area of the keyboard where the wrist naturally rests and could determine respiration, blood pressure and heart rate.
I can just see it now. Siri: "John! I see your heart is racing. Try to calm down before you reply to that email." ::gulp::
• At iMore,Rene Ritchie lets his imagination run wild. "An Apple 8K TV. A HomePod Theater. Subscription gaming… Are you getting it yet?"
But, if Apple's time and resources were truly unlimited. Not just the "Apple's one of the richest companies in the world and obviously I've never heard of the mythical person month so I'll just keep tweeting about how they really should be able to do it all, all the time!" crap our feeds get festooned with on a regular basis. But for really real unlimited.

Here are some things I think would be super interesting to see.
And he poses a final question. Will AR glasses make most TVs obsolete?
• Finally, here's a glimpse of how 5G might be rolled out, especially from Verizon. Discused is new 5G modems and how you'll set up your new 5G home system. "The way you get TV and internet at home is about to change drastically — for the better."
But 5G is a short-range protocol. This will roll out in densely populated areas first. Still, the article is a good primer on what to expect in your future.
________________________________
Particle Debris is a generally a mix of John Martellaro's observations and opinions about a standout event or article(s) of the week followed by a discussion of articles that didn't make the TMO headlines, the technical news debris. The column is published most every Friday except for holiday weeks.