The Apple HomePod and other intelligent speakers will soon be obsolete. Here's why. The Robots are coming.
Intelligent speakers like Amazon's Echo, Apple's HomePod and Google Home are just the first wave of little devices that are internet connected and can chat with us. Because they're about the size of a coffee can, or smaller, they aren't very complicated.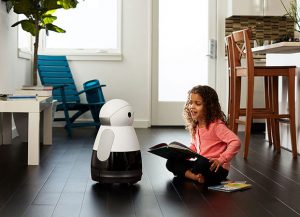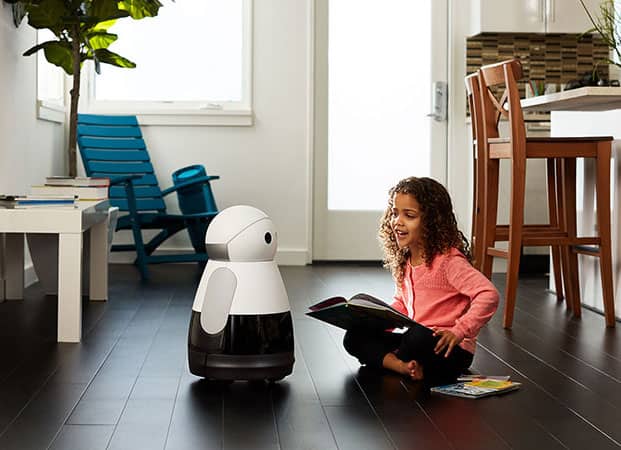 That's a sensible way to get customers hooked on the technology at a modest cost.
But technology always evolves. Developers get their feet wet with some basic aspects of the technology, like voice recognition, while other more challenging aspects, say, mobility are held back while R&D continues. Just as we've seen from Apple, a well planned infrastructure leads to new capabilities down the road.
The logical extension of the intelligent speaker and its infrastructure is the robot companion.
HomePod Growth, then Decline
But wait. Dan Moren argues that the HomePod is just getting started. "Apple's smart speaker has plenty of room to grow." And he's right. The capabilities of the HomePod will expand rapidly, just as we've seen with the Apple Watch in the last three years.
And yet, in parallel, there is a technology that I believe will eventually subsume these smart speakers. It's the home companion robot. For some background, see: "Family Robot Companions Are Evolving Fast, Will Soon Be Common." There, I wrote:
These robots don't have to bring a giant bag of dog food in from the truck or carry the laundry upstairs. Instead, they just have to be cute, alert, expressive, good listeners, good companions and, most of all, affordable….

…Modest hardware, very fast processors, an internet connection, machine learning and AI software will play an extraordinary role if they're fused together with a crisp vision and smart engineering. They'll make the currently, in vogue, intelligent speakers seem like the 8-track tapes we dumped into the closet years ago.
When you think about the design of an intelligent speaker, it's missing some essentials that customers will soon long for. It's immobile, so it can't do scouting and do remote-controlled telepresence. Some speakers have cameras, but you'd need one in every room. These speakers are not very expressive. The don't connect with us via warmth and touch.
Who, being on crutches after a skiing accident, wants to sit next to a little brick all day. It's not great companionship. Companion robots, with advanced designs for human interaction, will easily supercede smart speakers.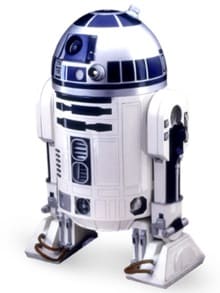 While a companion robot like Kuri doesn't yet carry on a conversation, I'll bet it's coming. And when it does, our little smart speaker bricks will start to feel like the early Personal Digital Assistants that were made obsolete by the modern smartphone.
The future belongs to expressive, cuddly, emotive, mobile companion robots like Kuri (and, of course R2-D2) and not plastic speakers on a bookshelf.
Next Page: The News Debris For The Week of February 19th. Apple's annoying OS antics.