Page 2 – News Debris For The Week of January 22nd.
HomePod Mania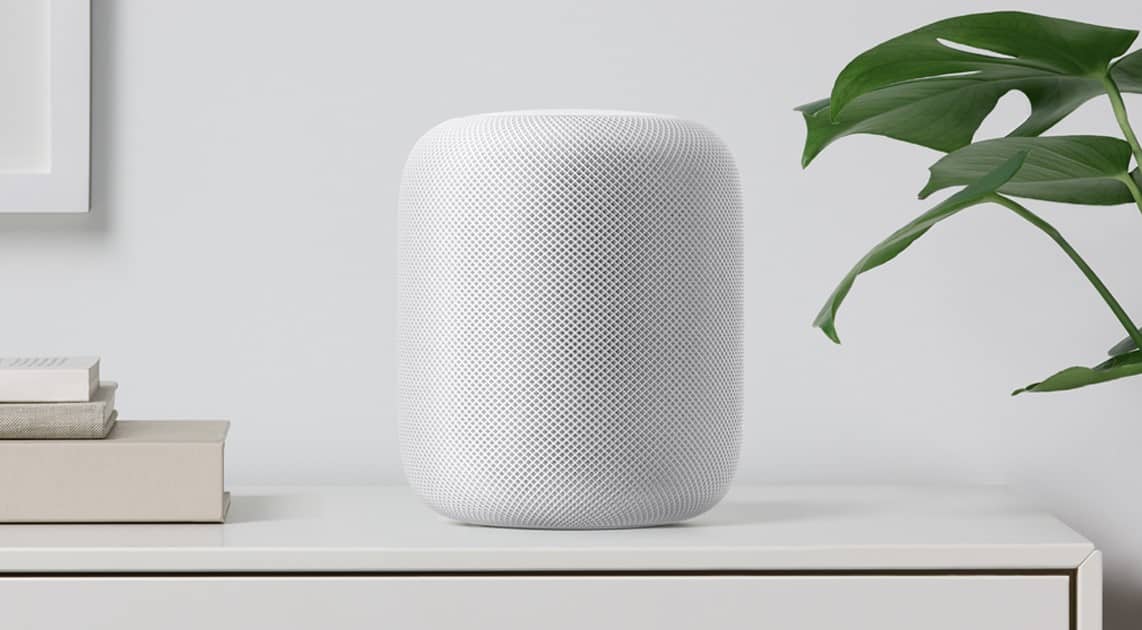 For a balanced and thorough high-level assessment of the HomePod, I recommend:
Notable:
Since Apple Music is the only natively supported music service, it's pretty much your only option for streaming music, unless you use the HomePod as an AirPlay-connected speaker for your phone. At least every new HomePod comes with a three-month free subscription to Apple Music.
This next article has a structured set of bullet points that explain what HomePod is all about. It explains the pros, cons, and some of the customer psychology that may prevail.
Notable:
Beyond deep bass, a set of seven tweeters sits in a ring — facing outward — in the base of the HomePod, providing what Apple calls 'well-balanced smooth timbre.' That's important, as tweeters output the high end of songs (the treble) while woofers output the low end of songs (the bass) — HomePod has speakers handling the entire spectrum of sound.
This last article is sure to appeal to some who are skeptical.
Notable:
[Apple] also advertised the HomePod's support for AirPlay 2, which lets you play the same music, or different songs, in different rooms [and stereo sound] …. Unfortunately, neither of these features will be available at launch. If these features are important to you, it might be worth waiting until these features finally become available to make your HomePod purchase.
And, no, Business Insider isn't being inconsistent. The publication is merely doing what I described on page 1: covering the bases for the broad spectrum of its readers and, just maybe, honoring the perspectives of different writers.
More Debris
There are several types of Apple criticism. One common one is just a rant, often derived from sheer inexperience in the industry. However, there are often undiscovered truths about Apple. They fester even as no one wants to stick a neck out. When they're well analyzed in print, however, our reaction is often: "Oh, yes indeed. Why didn't we see that before?"
Dan Moren is good at writing that latter kind of article, and so I'll point to:
Another, um, difficult subject has been the success—or lack thereof—for the iPhone X. Seeking Alpha has done a stellar job of sizing up the iPhone X and iPhone 8 sales picture. The nuance is that even if the iPhone X didn't obliterate iPhone 8 sales, it made a major contribution with its technical advances. And that means the total iPhones sold in the holiday quarter is going to be, I predict, logged as astronomical. See:
What Apple learned from the OLED, expensive iPhone X and LCD-based iPhone 8s will factor heavily into Apple's next iPhone release this year. "Apple developing 4 next-gen iPhones, only one of which is OLED, says Digitimes Research."
My prediction is that the iPhone 7 was the end of an era and that we're going to now see explosive, expansive, aggressive iPhone designs that will just about become dizzying. And prices will reflect that process. Buckle up.
And if you thought the Apple Watch was just a sidebar attraction, Neil Cybart makes a compelling case at Above Avalon for its significance. Along those lines, as author Cybart has explained before, the nuance is that the Apple Watch, as it evolves, is Apple's answer to Amazon Echo, not the HomePod.
Given how Apple Watch is playing such a crucial role in Apple's product vision, one assumes the product is gaining importance and priority within Apple. A closer look at Apple's product strategy confirms Apple Watch's growing influence within the company.
All this has been a lot to digest. Hopefully, what I've pointed to here regarding the HomePod, the iPhone's future and the Apple Watch will provide some added perspective on what's going on with Apple these days.
---
Particle Debris is a generally a mix of John Martellaro's observations and opinions about a standout event or article of the week (preamble on page one) followed on page two by a discussion of articles that didn't make the TMO headlines, the technical news debris. The column is published most every Friday except for holiday weeks.