Page 2 – News Debris for the Week of February 6th
Consumers Fail to Understand Internet Tracking
Continuing the discussion from page one a bit more, a recent report says, "Consumers have poor understanding of tracking methods used by online advertisers." The article discussed the balance between the needs of advertisers and the relative state of ignorance by the user of browsers.
The research behind the paper, Folk Models of Online Behavioral Advertising, conducted by Assistant Professor Yang Wang and Ph.D. student Yaxing Yao, found that two-thirds of the consumers they interviewed in the study did not realize that most online advertising involved third-party entities and advertising networks that track a user's browsing activities across websites to provide targeted ads.
Taking this a step farther, one fairly malicious technique, one that I've just become aware of and am learning more about is cross-device tracking. If I learn more, I'll pass it on here.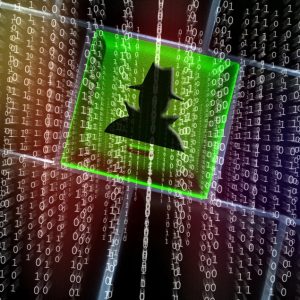 More important are Constitutional issues that relate to mass, secret hacking of computers in a wholesale fashion. Read more here: "FBI Search Warrant That Fueled Massive Government Hacking Was Unconstitutional, EFF Tells Court."
That Electronic Frontier Foundation article is sobering and reminds us that it's always up to informed citizens to declare how safe they want to be and draw realistic lines, constructive limits, in dialog with their government. That's typically done in a court of law.
More Debris
Apple currently has 492 retail stores in 19 different countries. 270 of those stores are in the U.S. China is next with 40, and not far behind is the U.K. with 38. This Chart of the Day at Business Insider has a nice map. Don't overlook the light blue, representing countries with 1 to 10 stores.
The reason, I surmise, that Apple has had such a tough time securing a pay-TV subscription service is that the consortium of companies that provide such services already work so closely with content creators that they already devised their own plans. No need to rush into deals with Apple. This next is just another confirmation. "Fox CEO: Hulu Readying Pay-TV Service."
It's been said that while the iPhone's camera(s) are very good, the iPhone cannot replace a really great DSLR in the hand of a pro. But one of the things left unsaid is that Apple's camera app doesn't fully exploit the capabilities of the iPhone camera system. If you'd like more control, there are two fixes. First, learn in more detail how to use the iPhone's advanced camera controls. To that end, here's a fantastic introduction. "7 Advanced iPhone Camera Controls For DSLR Photographers."Second, when you still can't get the control you want, say ISO adjustment, you'll have to upgrade to a better camera app, like Camera+. That app is showcased in the article linked above. Both were a nice find.
David Katzmaier at CNET brings us up to date on the falling prices of OLED 4K/UHD TVs and comparisons to the best LCD models. He also discusses Sony's own, just announced, OLED TV which he says should ship in March. This is must reading if you're conflicted between the very best 4K/UHD LCD TVs and the latest OLED models. "Sony's 2017 high-end LCD TVs cost more than LG's OLEDs."
Finally, do you own an iPhone? Are you dating? What if your new friend uses an Android smartphone? That could be off-putting, according to this: "Single iPhone users don't want to date someone with an Android."
This might seem like one of the most petty things ever. But it's really a sign of the times. Mutual compatibility and shared security astuteness in the smartphone age. Gotta love that.
______________________
Particle Debris is a generally a mix of John Martellaro's observations and opinions about a standout event or article of the week (preamble on page one) followed on page two by a discussion of articles that didn't make the TMO headlines, the technical news debris. The column is published most every Friday except for holidays.