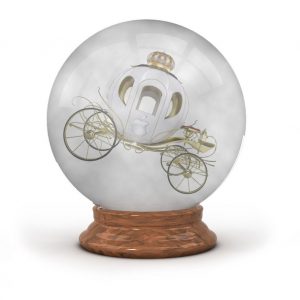 Apple Car has been Bob Mansfielded, according to a report from Bloomberg. Citing unnamed sources, the report said that Apple has reassigned employees and is focusing solely on developing an autonomous software system. Furthermore, the company's executive team has imposed a deadline of the end of 2017 to determine the viability of that system. But, Apple Car isn't necessarily dead.
Bob Mansfield
I've made this point many times when writing about Apple Car, but it bears repeating: Bob Mansfield is a bad-ass. His task, as we understand it, was to figure out what to do with Project Titan—Apple's codename for its car. He's known for pulling the plug on projects that need to die. The fact that he hasn't says just as much as the changes he has wrought.
You'll see headlines saying that Apple Car is dead, but pay little heed to them. I'm not saying it's not dead, I'm saying that its moot. The team has until the end of next year to figure out if its autonomous software works. If it does, that's when Apple will decide what to do with it.
According to Bloomberg, options include partnering with automakers and revisiting the idea of Apple making its own car. Consider it Schrödinger's Car. Right now, Apple Car is both alive and dead, and only when viewed at some specific point in the future will we know which.
Team
An interesting tidbit from Bloomberg's report is that the Project Titan team has remained consistent at around 1,000 people. Considering that aspects of the project have been terminated, some employees have been reassigned, and still more left Apple entirely, it means Apple has continued to hire even while scaling back.
That means Apple remains commited to playing a larger role in the auto industry. Apple may still ditch that role, and it may or may not end up making its own car, but Project Titan continues as of now.
Best Guess for Apple Car
All that said, I would now be surprised if Apple ended up making its own automobile. I was confident Apple was working on its own car when this story first broke in February of 2015. And it turned out Apple was doing just that.
But things change. While Apple could come back to the idea of making its own car, it now seems a lot more likely the company will eventually partner with one or more automakers.
And the thing is, that will still be cool. An Apple-designed autonomous vehicle software system could still improve the driving experience, and having a better driving experience was always what excited me about Apple Car.
Jeff Gamet, John Martellaro, and I discussed this topic on Monday's Daily Observations.