Much was made of Apple's run up to becoming the first company valued at a trillion dollars. On Thursday, August 2nd, 2018, the company became the first to both hit that magic number—and much more importantly, close above it. Shares of $AAPL ended the day at $207.39, a gain of $5.89 (+2.92%), on very heavy volume of 62.4 million shares trading hands.
For some context, those shares that were traded in just one day were worth $12.9 billion at the end of the day. Like, a bunch of men and women got together and handed each other $12.9 billion over the course of a few hours. It's just crazy.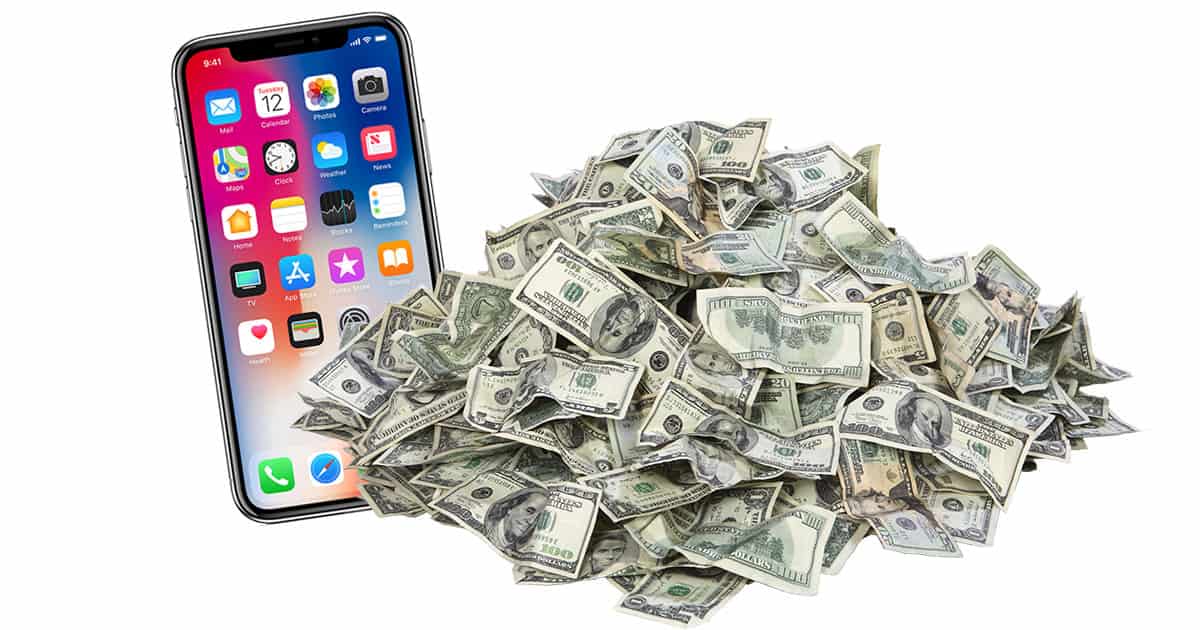 A Trillion Here, a Trillion There…
Apple has been on this massive share buyback tear, spending $20 billion of its own money snapping up shares in just the June quarter. In the March quarter, it spent another $23 billion, and it has plans to "aggressively" spend roughly $80 billion over the next three quarters or so.
Back in May, I argued that this epic share buyback effort could only mean that Apple is planning to release something that will move the needle, probably in the next 18-24 months. I hope that's the case
But those share buybacks have also pushed the share price needed to hit a trillion dollar market cap ever higher. With the known share count of 4.83 billion as of July 20th, $AAPL needed to hit roughly $207.05 to hit the magic number. In reality, Apple has probably bought more shares since July 20th, so it's really a little higher, but who cares because TRILLION DOLLARS, BABY!
::makes it rain::
Meh
John Martellaro made a point on Thursday's TDO that a trillion dollar valuation doesn't really mean anything in particular. And he's right, mostly. We humans love nice round numbers, and a trillion dollars is mind boggling. But Apple was also the first company to be worth $993.8 billion, and no one celebrated that.
But hey, we cleared it, and the stock closed above (more or less) that value, and that may prove to be a psychological barrier with Wall Street that has now been overcome. Time will tell, but if so, $AAPL could finally get some love from Wall Street.
Just $9 Trillion to Go
Which brings me to my title. If you believe that Apple will release new products that will have a material impact on the company, Apple is worth more than a trillion dollars. If you don't, it's worth less. But a trillion dollars is still just a number.
Here's what Steve Wozniak beautifully had to say about it on Thursday:
Of course I'm proud of Apple, but I don't measure the world by human simplifications like round numbers. A company is great because it is great.
So true, Mr. Wozniak, so true.
But, hey, that's all yesterday's news. Literally. Now I'm focused on tomorrow, because Apple is just $9 trillion away from being the first company valued at $10 trillion!
*In the interest of full disclosure, the author holds a tiny, almost insignificant share in AAPL stock that was not an influence in the creation of this article.