Apple continues to face difficulties in China, as the company's iPhone just got shut out of mobile payments for Beijing's public transportation system. Yikatong, the payment card operator for that system, just launched an Android-only app for paying for fares. No plans for an iPhone app have been announced.
Yikatong is owned by the company that operates Beijing's municipal transit system. That, in turn, is owned by the Beijing Municipal Government, a city of 21.5 million people. The reason cited by The Financial Times for the Android-only app is that Apple only allows contactless payments through Apple Pay. Yikatong's decision is an indictment of that policy, at least in the Chinese market.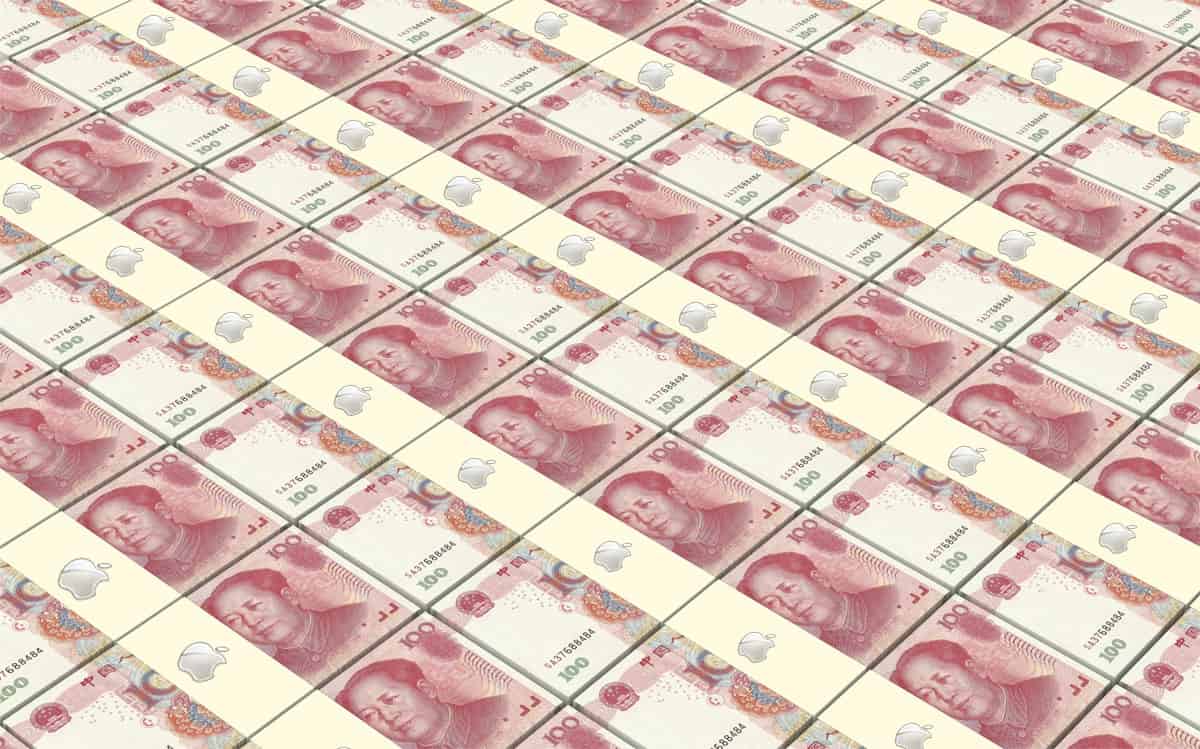 Yuge
Mobile payments and other transactions in China are huge, much bigger than in the U.S. WeChat Pay and AliPay transact trillions of dollars in China every year. The Independent reported that in 2016, mobile payments in China hit £42 trillion (US$54.7 trillion), some 50 times the £860 billion (US$1.1 trillion) transacted in the U.S.
That's a Crap Tonne™ of money, and Apple's share is small. The company has been making slow, but steady progress with Apple Pay, but as of right now, Apple is a non-player in Chinese peer-to-peer payments. iPhone could be important to that market, but the company recently forced WeChat Pay to end tipping services on iOS because those transactions didn't go through iTunes.
And that strikes to the heart of the matter. Apple's policy of iTunes (and Apple Pay)-only transactions for App Store apps has always been a mixed bag. Customers can have confidence their credit card numbers won't be stolen, and that their data remains (mostly) private. Also, Apple gets a cut, and the company is seeing its Services business—which includes App Store and Apple Pay transactions—soar.
On the other hand, Apple eternally risks having other devices and platforms become a preferred shopping vehicle. The same thing can be said for mobile transactions. Nowhere is this more a risk than China, where consumers have gone singing and dancing into the world of mobile payments and transactions.
The same argument can be applied to contactless payments, where Apple's authoritarian control over Touch ID is part of Apple's excellent security. It's also part of Apple's broader strategy of ensuring that it gets a cut of transactions.
Chinese Consumers Want Their Services
This approach has worked-ish in the U.S., but Chinese consumers will ditch iPhones if the services they want aren't supported. No WeChat Pay tipping is going to cost Apple in China, and no Yikatong support could, too.
There's little doubt that Tim Cook and his executive team have a better grasp of these issues than me. But with so many political and commercial headwinds in China, methinks the Apple-only line should bend to practical realities. If Apple can't own mobile payments in China, it could still benefit by providing the best experience for third party transactions.
To do otherwise could see iPhone marginalized and even forgotten in the world's largest market.