Apple has a China problem, and that problem is "China." This was freshly emphasized this week when 28 Chinese app developers complained about "monopolistic" behavior by Apple and its App Store.
According to The Wall Street Journal, "The complaint accuses Apple of engaging in monopolistic behavior by removing apps from the App Store without detailed explanation and charging excessive fees for in-app purchases. The complaint also alleges Apple doesn't give details on why apps are removed and puts local developers at a disadvantage by not responding to queries in Chinese."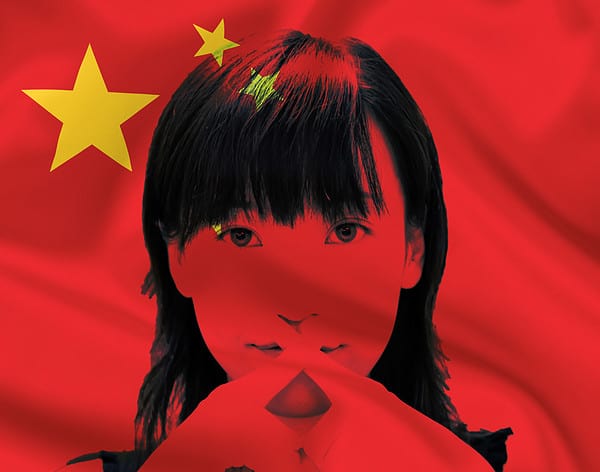 Dispensing with Irrelevant Reality
This complaint is symptomatic of Apple's problem operating in China, starting with the reality that reality has no bearing on the problem.
1.) Apple has little market share everywhere in the world. Apple is no more of a monopoly in any market in which it competes than BMW in the auto industry. Developers who don't like Apple's App Store policies are free to play in the open sewer that is the much larger Android ecosystem. In China, there are other options, too.
2.) Apple enforces the same policies everywhere, and not telling developers exactly why you rejected their crappy app has nothing to do with being a monopoly in the first place.
3.) If one doesn't like Apple's cut for providing an ecosystem, an App Store, and a payment infrastructure, the above-mentioned open sewer still beckons.
The Rule of Lawls
None of this will matter in China, where the current authoritarian regime is hell bent on tamping down Western technology companies and propping up home-grown techs. Whether or not there is merit to the 28 whingers' complaint will have nothing to do with how the two regulatory agencies rule because regulators are political entities first. The rule of law applies in China when it is convenient for the Communist Party.
Apple's China Problem
When Apple first began expanding in China, there was a different regime in power. That regime was very interested in getting tech companies to invest in China to help the country advance and grow. It also made stealing IP easier, but that's another story.
Since then, Apple has grown so big (thanks in part to China), the company has become a pawn in US.-China relations. And, as noted above, it's become a force that China wants to tamp down in order to allow Chinese firms more room to grow and thrive.
China doesn't care that millions of people work in Apple's supply chain, and the fact that growing numbers of Chinese citizens want Apple devices is seen as a problem, rather than a reason to allow Apple free reign.
Until and if a change in Chinese leadership results in different policies, Apple will always be under threat in that country. From being conscripted into Chinese censorship efforts to being blocked from content markets to not having its trademarks or other IP respected to eventually being blocked from doing business, Apple literally can't win in the country.
CEO Tim Cook knows all this, of course, and he's been doing as good a job as anyone might in navigating Chinese waters. In the end, though, I personally don't see a bright future for Apple in China. The better Apple does in the country, the larger the target on its corporate back, and when China decides to pull the trigger, Apple will have no defenses.