What is this thing and how do I fix it?
March 28, 2020 5:14 EDT AM
Hi,
This material between the front glass and stainless steel band on my iPhone XS has been damaged from a fall; a bit of it is kinda scraped off.  I don't know if it's plastic, rubber or composite.
Attached image shows the material I'm talking about. It's obviously not my phone; I don't have a camera with me at the moment, sorry..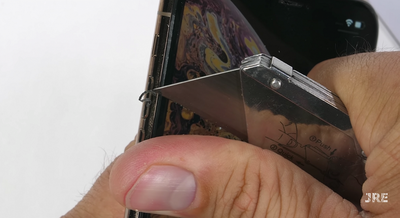 1) What is this material and what does it do? Is it rubber? Plastic? Composite?
2) How would I go about replacing it? Do I just get a new display? Does it come with a new display?
Appreciate any help. Thanks 🙂
April 24, 2020 6:58 EDT AM
It looks like a little bit difficult to fix. I hope someone experienced will answer it.