Quickly Saving Attachments from Mail.app
March 10, 2019 8:17 EDT PM
I was wondering if anybody knew a trick to quick save an attachment from an Email in Mail.app to the Downloads folder. I get a lot of Emails with attachments that I need to save locally. Currently, I need to scroll down to the end of the Email to get to the attachment, then right-click on the attachment and click on "Save to Downloads Folder".
Is there a faster way in Mail.app or do I need to look at another Email client?
March 14, 2019 12:54 EDT PM
How about creating a keyboard shortcut for Mail?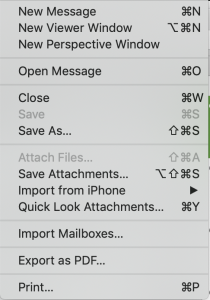 Use option+: to make the ellipsis
This post was modified 2 years ago by
jforbush