Backup Your Syncs – Mac Geek Gab Podcast 763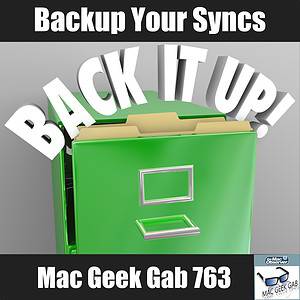 Note: Shownotes are complete!
Chapters/Timestamps/Stuff mentioned:
00:00:00 Mac Geek Gab 763 for Monday, May 27, 2019
00:01:54 WWDC Meetup - Wednesday, 6/5, 4pm PDT - San Pedro Market Square
00:03:30 John's new Gain Structure is Squeaky
00:04:20 Jeff-QT-Use the keyboard with webpage picklists
00:05:42 Ben-762-Full Keyboard Access

System Preferences > Keyboard > Shortcuts > Full Keyboard Access > All controls

00:07:08 Daniel-QT-CarPlay Icon Arrangement and Screenshots
00:11:16 Re-arrange icons on your phone screen with Apple Configurator 2

Select Device | Right Click | Modify | Home Screen Layout...

00:12:07 Check your iTunes Backups

iTunes | Preferences | Devices

00:16:16 Timmothy-CSF-EasyFind
00:17:59 MGG Mailing from MailChimp
00:19:43 Todd-QT-Download Google Offline Maps
00:21:13 Rick-QT-Reminder to Read an Article Later
00:22:10 Andrew-QT-Listen to TV in the background on iPhone
00:23:44 SPONSOR: LinkedIn Jobs. Go to LinkedIn.com/MGG and get $50 OFF toward your first job post!
00:26:06 SPONSOR: Other World Computing at MacSales.com – OWC's new Aura Pro X2 NVME Flash SSD adds speed and up to 2TB to your older Mac. Your Mac, your keyboard, your ports, just more space and speed!
00:27:38 Maris-Which Wi-Fi for my Home?
00:41:20 Keith-Time for a new router?
00:45:34 What's the Easiest way to Migrate Data between two Synology DiskStation
00:54:57 SPONSOR: Linode - You can build it on Linode. Instantly deploy and manage an SSD server in the Linode Cloud. Wordpress, OpenVPN, WireGuard, Counter-Strike: Global Offensive server, Minecraft, Team Fortress 2, and more! Start with a $20 credit using promo code mgg2019 at linode.com/mgg.
00:58:17 Chuck-Why does iMessage Get a Beachball?
01:08:52 Petter-Why iCloud Backup and not Sync?
01:16:51 Sync vs. Backup
01:21:11 More Audio
01:22:01 MGG 763 Outtro
You're downloading today's show from CacheFly's network
Regarding Chuck's question about the spinning beach ball while using iMessage: This makes me wonder if he's not encountering some of the same iMessage issues that I was with my client a few months ago.  I would be curious to see if he is syncing a large list of contacts in a Google account. That seem to be the issue for me, and simply turning off contacts sync to that Gmail account resolved it.