One Eight Hundredth Geek Out! – Mac Geek Gab 800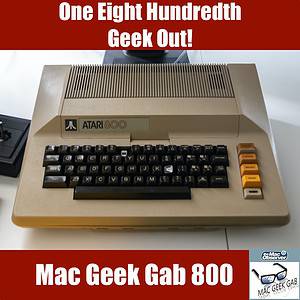 Note: Shownotes are complete!
Chapters/Timestamps/Stuff mentioned:
00:00:00 Mac Geek Gab 800 for Monday, February 3, 2020
00:03:05 Andrew-Why did one HDMI Adapter work?
00:09:20 Brad-Restoring iOS Backup to Older Device
00:14:06 Rob-Keeping Network Shares Mounted
00:20:10 SPONSOR: Zapier – Zapier is the easiest way to automate your work. It connects all your business software and handles work for you, so you can focus on the things that matter most. Try free for 14-days at Zapier.com/MGG
00:23:35 Rand-Booting Mavericks for Older Apps
00:26:50 Brian-What's the difference between megabits and megabytes?
00:30:31 Gilles-iPad and Catalina not Playing Nicely
00:37:00 SPONSOR: PDFPen 11 from Smile – PDFpen 11 is the ultimate tool for editing PDFs on the Mac, and it now includes split view mode for comparing pages, a font bar, Continuity Camera, and More.
00:40:01 JFB-New MacBook Pro 16" - 2.3GHz 8-core i9, 16GB RAM, 1TB SSD
00:52:22 What is Neil Young Thinking?
01:02:05 Andrew-CSF-Mouseless
01:04:10 Tanel-CSF-Paperlike iPad Screen Protector
01:05:03 Mike-CSF-Sighthound Security Camera Software
01:09:36 Taran-Cameras for Synology Surveillance Station
01:14:24 CSF-Master Fader 5.1
01:16:36 Gordon-CSF-799-Soundtouch Wireless Link Adapter
01:19:45 David-799-Use an FM Transmitter to Broadcast Audio
01:21:03 Robert-799-Dante Cabling for Networks, Speakers, and More
01:22:56 MGG 800 Outtro
February 3, 2020 2:58 EST PM
I just wanted to say congrats to our two favorite hosts. I've been listening from the beginning and your podcast is the only one I still listen to.
Thanks for all the work you do to help the mac community. 
February 5, 2020 10:31 EST AM