It's Good to Do The Math – Mac Geek Gab 812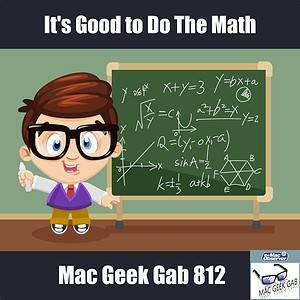 Note: Shownotes are complete!
Chapters/Timestamps/Stuff mentioned:
April 29, 2020 3:25 EDT PM
Quick Tip Update : With regards to the Downloads folder in the dock conversation, and how to get it to open in Finder.... I have found it much easier to make an alias of the Downloads folder, and then drag that Alias to the Dock. That way when I click on Downloads, the folder actually opens in the finder. Like many of you, I don't like the default behavior of the preview/grid display. Using the Command/Option/Click shortcut is almost as good, though!