macOS: How to Merge Folders
June 13, 2018 9:20 EDT AM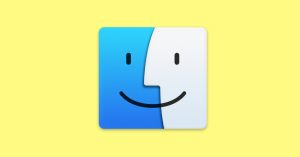 A little-known feature of macOS is the ability to merge two folders with the same name, as long as those folders contain different files. So let's say, for example, that I've got one item—creatively dubbed "Test Folder"—sitting on my Desktop. And in my Dropbox, I have another folder with the exact same name. Of course,…
June 13, 2018 11:36 EDT AM
Good tip! Hopefully Apple can make it work when there is a copy in each folder; they could append "copy" to the file name of one of them.
June 13, 2018 11:40 EDT AM
I wonder what happens with nested folders? Do they get merged too?
October 30, 2019 9:08 EDT AM
Hi, tks for the update, but I am trying this in Catalina and it does not give the me with the "merge" option. Have you experienced this problem ?
I like this tip because I didn't know about it and I've seen screenshots if a Finder copy showing merge, I always wonder how it was invoked. Good to know!
I have been using ditto in place of merge for sometime. Example;
ditto -v /source_folder /destination_folder
It is also incredibly fast.
-v only makes it verbose, reporting what it does on screen but -v is not necessary.
If -v is not used it will only display read/write errors but ditto tries several times before giving up but continues with other files if some fail. Finder has never done that, I doubt it will with merge. This behavior makes it a very good yet simple tool to salvage as much data as you can from a failing drive before it fails recovering everything it can before reaching the last file, reporting failures at the end.
It's more than likely that I will continue to use ditto because it has merge baked in, is very easy to use, is lightening fast, is a go to for recovery when drives are failing and will work on almost any system.
I will say this though, it is silly that Apple has not made the merge button available as a default choice, holding option (alt) seems cruel. I guess very large directories with thousands of files could make the Finder pause as it gathers listings to make comparisons so I can forgive them or maybe enterprise environments that wrangle massive amounts of data would be protesting.
Thanks for the tip!
This post was modified 2 months ago 7 times by
Alex Santos