When it comes to applications and games, the Mac operating system is lacking to some degree. Nevertheless, this has changed a lot during recent years. If you're interested in gaming, you should not hesitate to buy a Mac computer. There are plenty of games to enjoy but you won't find as many games as you would on a Windows. Nevertheless, the selection still contains some of the best games on the market at the given time. So, what are some of the best games to play on your Mac computer? You'll find out in the guide below.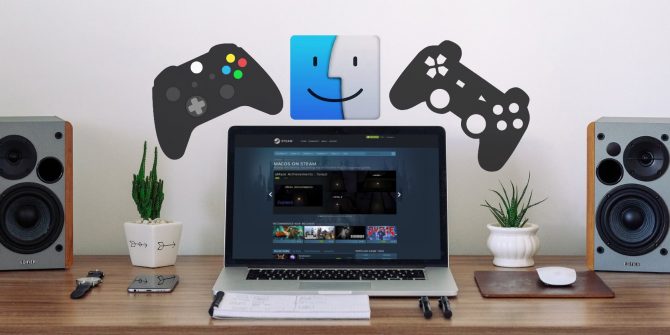 Borderlands
The Borderlands games are very fun. When you play these games, you're going to find yourself locked in an endless cycle of fun and guns. You'll need to kill your enemies. The game's graphics aren't the most realistic. Nevertheless, they fit the style of the game exceptionally well. On top of that, most of these games run on the Mac operating system very well and they're very affordable on Steam. This makes them a must for anyone who owns a Mac computer.
If you love first-person shooters, you're going to fall in love with Borderlands. With that being said, you should definitely think about downloading it to your Mac right now! You will not be disappointed.
SimCity
The latest SimCity had a lot of glitches when it was first released to the public. Nevertheless, EA managed to rectify things quickly. Now, the game is without flaws and this is a good thing for current players. Even better is the fact that it works great on Windows and Mac operating systems. There is a chance that you played the originals. If so, you will love the new game. It is leagues above the original games.
Plus, the graphics are amazing. If you want to become the mayor of your own city, you should start by playing Sim City. Once you've mastered the game, you can try running for office.
Civilization VI
The Civilization games have always been amazing. They're incredibly fun and they're going to challenge your wits. If you aren't wise, your opponents are going to crush you very easily. The original game was great. However, the graphics are pretty bad compared to today's standards. With this in mind, you should upgrade to Civilization VI. The game is available in the Mac App Store. It looks amazing and plays even better.
This is a game that everyone should play at least once or twice. It will keep you on your toes as you attempt to squash your enemies and build one of the greatest civilizations history has ever seen.
Hitman
The Hitman games are unique for many reasons. They combine the action genre with a little stealth. These games have always managed to score big points with critics and fans. Suffice to say, you'll want to download and play these games on your Mac computer. The Ultimate Edition of the game has been released on this platform. So, you can play it in all its glory. Do you have what it takes to become the ultimate assassin? You can find out by playing this game.
Just remember that you might need a controller. Using the keyboard is slightly difficult. Otherwise, this game is great on the Mac OS.
Hoyle Casino Games
While you could take to the Internet and play at the online pokies, you might be looking for something more. If this is the case, you should consider buying Hoyle Casino Games. There isn't much to the game. It gives you the chance to play casino games from the comfort of your own home. That might seem like a bore to some but it can exciting. Once you've become good at these games, you can always start playing online and winning real money.
The Sims 4
Finally, you should take the time to experiment with The Sims 4. The Sims franchise has become one of the most popular in the simulation genre. When you play this game, you'll be required to manage the lives of your Sims. They're digital people and they behave just like you do. Can you transform your Sims into successful people? Or, will they die in a house fire. The choice is yours when you download and play The Sims 4!