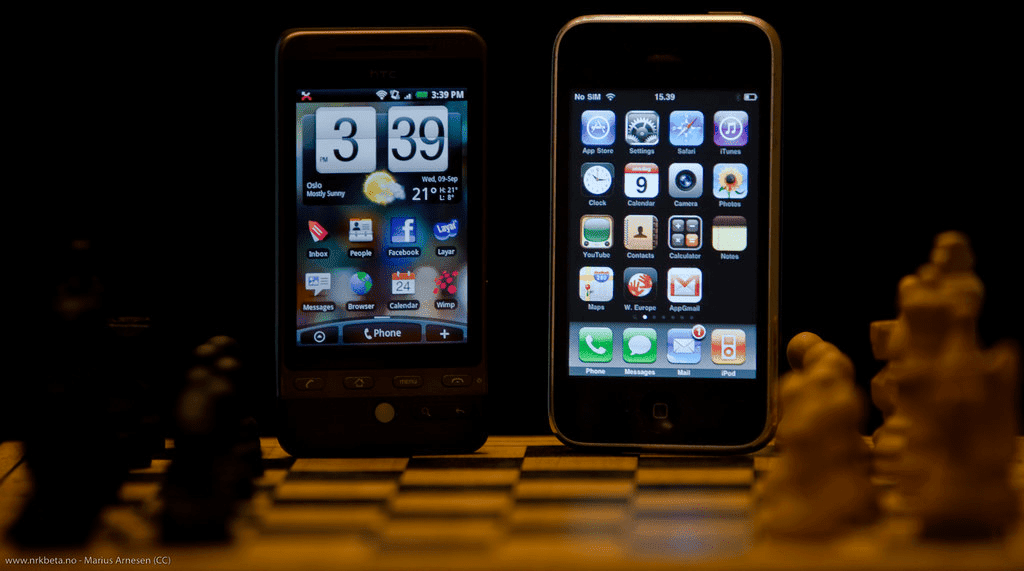 https://www.flickr.com/photos/nrkbeta/3905907681
An age-old question amongst tech and phone enthusiasts, what is better an Android or an iPhone? There are many ways to compare the new titans of technology, but today we are going to take an interesting starting point to discuss the differences and similarities between the devices: gambling.
Mobile gambling is a growing market for both gambling companies and tech companies to increase their revenues. As more people gain access to telephones and the mobile market, there is a constantly increasing number of people who have access to these sorts of games.
China is perhaps the most important market for the gaming economy, and while gambling apps are quite restricted in the country, gaming companies are still implementing elements of gambling into their apps.
The fact it is a growing market can be seen in the changes both Google and Apple have made recently in terms of allowing gambling on their respective app stores.
Until 2017, Google did not allow gambling apps on the Play Store, and it was much easier to get a gambling app approved on the App Store. Even though Google allows gambling apps on the Play Store, it is still restricted to the UK, Ireland and France.
During the App Store's long reign, various gambling apps have been available in areas where gambling is not even permitted. Apple has cracked down several times on illegally operating gambling apps, but their methods have not always been effective.
Apple is certainly more friendly to gambling apps, and if you are outside of the UK, France, or Ireland then an Apple device gives you greater access to gambling apps. Of course, this comes with a risk as gambling apps in these areas may be less reputable.
On the other hand, in countries like the UK, France, and Ireland the major gambling companies have apps on both Android and iPhones. For the most part, there is little difference between the offers that they do, but it is a very competitive market with plenty of casino choices.
In terms of user experience between the two phones when it comes to gambling, it is largely down to the preferences of the user. If you love the design of an iPhone then you are likely to enjoy gambling on an iPhone instead of an Android, and vice versa. The apps are fairly similar in playability and design between the two devices.
Of course, there are several factors that can improve your experience. As with other games and apps, a bigger screen is usually preferable so you can see all of what is going on. The new iPhone XS Max might have the upper hand here, but most of the newest Apple and Android products should still have a large enough screen.
In summary, it is likely your own personal preferences for the operating system and device that will impact how you experience gambling on a mobile device. Viewing the Android vs. iPhone debate through gambling does not deliver any definitive conclusion, and fans of each will likely still claim their favored device is superior.
But if security is your number one concern, then you may want to consider recent studies showing that Apple phones have better security and privacy compared to their Android counterparts.