The world has been waiting in excitement for the new iPhone to come up. And truly, this September, three new iPhone devices have been announced and showcased. This lineup includes iPhone 11, iPhone 11 Pro and iPhone 11 Pro Max.
These new devices look amazing and feature some additions to the software and hardware that truly make a difference in the mobile device world. The most notable change from previous versions is the camera system which now includes three cameras mounted in the upper corner of the devices.
But as the world has been anxiously reading the leaks and waiting for iPhones to come out, one company has been working hard on creating something everyone will need. New iPhone 11 cases from Velvet Caviar.
"We are excited to announce that all of our hard work has paid off and this September, as the new iPhones come out, so do our new iPhone 11 cases, iPhone 11 Pro cases and iPhone 11 Pro Max cases," says Michelle Aran, CEO of Velvet Caviar.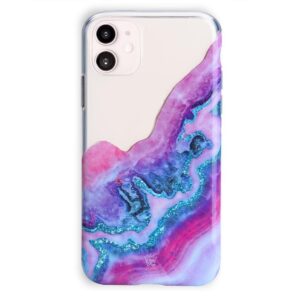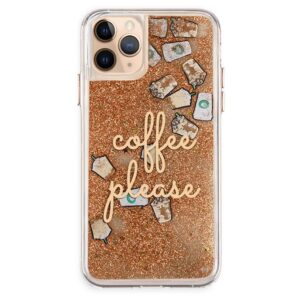 Michelle and her team of devoted professionals have invested these previous months to discovering what the new iPhone lineup will look like so that they can formulate the best iPhone cases for their users. She says that cases are, in their opinion, extremely important to the lifestyle of their customers and that her company invests as much time as possible into listening to their customer base.
"People love their phones and they feel very connected to them,"says Michelle,"We understand this and our strive is for greatness – what we want is to give our users sturdy and safe cases that don't compromise on the looks."
She has also stated that they understand people usually have to choose between safety of their phones and good looks. This is what drives her company – the desire to strike a balance between those two and provide something amazing for their customers.
Her story is a familiar one. When Michelle got her first iPhone, she wanted to accessorize it, make it her own. However, high quality brands didn't have beautiful cases and brands that made beautiful cases didn't have that safety. The designs of these cases were also not as varied as she would have liked.
So, once she was ready, she started her own company.
And indeed, the new collection of iPhone cases is stunning.
There are many different designs which can fit any personality and help people make their phones personalized and gorgeous. No longer do you have to look for wallpapers or apps as your only personalization tools – Michelle's Velvet Caviar iPhone 11 cases are here.
And they steal the show.
The designs are extremely varied, and as you look through them, you'll notice that some cases are what you are used to but that some really stand out as new designs.
This stems from the fact that Velvet Caviar works with some of the best designers and artists from New York and all over the world.
To start with, there are many glitter case choices for iPhone 11 Velvet Caviar has to offer. These are always popular because they can be relaxing, playful and extremely stylish at the same time.
You can also find numerous patterns and motifs like coffee cups, fruit, flowers and similar elements on these cases. This fits in well with modern requirements and what the customer base needs – motifs like this look really cute and fabulous.
There are also some more classic, possibly masculine designs with darker colors and holo effect, reflective cases or camo cases in a wide range of colors. These are a bit more understated, but still very beautiful and extremely secure for your new.
You will also be able to find some fashionable inscriptions on Velvet Caviar iPhone 11 cases. This is a great feature which will surely gather a huge fanbase.
This collection is truly big and it embraces all sorts of needs for all sorts of different people.
The quality, of course, is the most important area and Velvet Caviar iPhone 11 cases are winning at this game as well.
Michelle Aran and her team have truly shown their love and dedication in this collection, as well as understanding for their client base and their needs. As these amazing cases start to grace new iPhones, we look forward to future collections.