With many companies opting to use Voice over IP technology in the office it's vital to have a comfortable and reliable headset. There are dozens of wired and wireless headsets available for use with Mac computers running Mac os but not all macOS-compatible headsets are created equal.
UC Jabra Supreme
The Supreme UC a small and light weight single-ear device with a having a built-in two-inch boom microphone. Inc.com named the Jabra Supreme UC the best Bluetooth-enabled headset for calls and video chats. It was also named one of the top ten Bluetooth headsets by Apple mac OS world. The Jabra Supreme UC communicates with your Mac by way of a USB dongle that plugs into the apple mac OS and broadcasts a Bluetooth signal to the wireless headset. Additional features of the headset include active cancellation, voice-activated controls and the ability to connect to two Bluetooth devices simultaneously the headset's onboard battery lasts an average of six hours under standard calling conditions.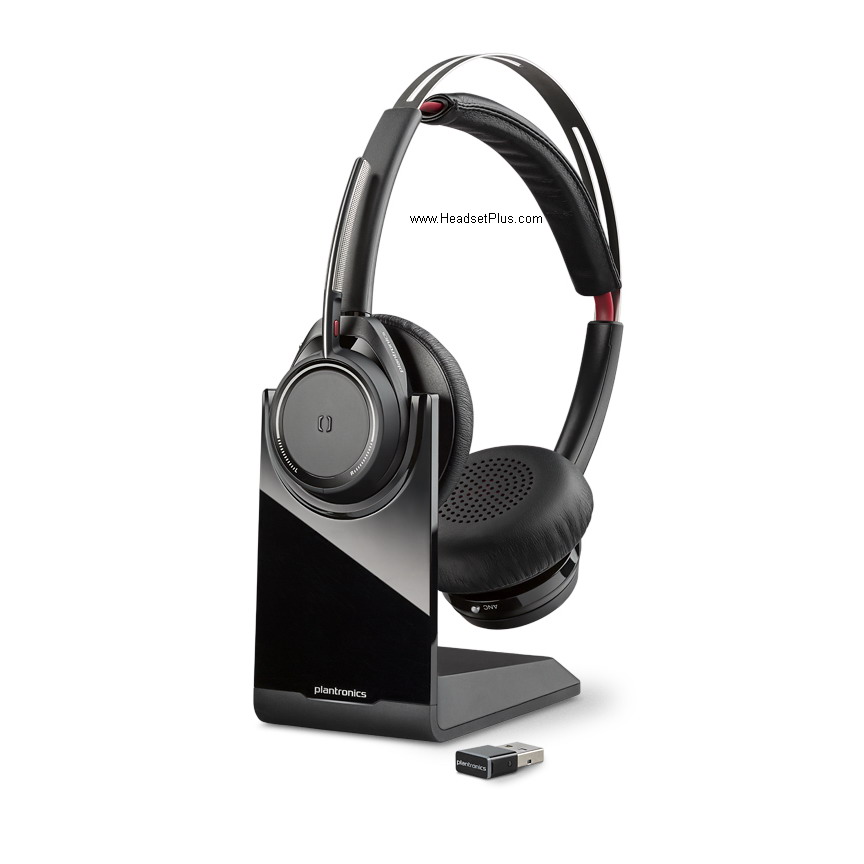 Black wire 435 Plantronics
Macworld recommends the Plantronics Black wire 435 if you are looking for a Apple microphone and headset with superb speech recognition read this review The Black wire 435 is a wired USB headset with two separate ear pieces connected by a thin wire instead of a normal rigid band. Both ear pieces are bud-style with accompanying over-the-ear clips. Additional features of the Black wire 435 include dedicated call-answer and mute controls, in-line volume noise cancellation technology and onboard digital signal processing.
Audio 655 Plantronics
The Plantronics Audio 655 is the top-rated headset on the Apple macOS store as of March 2013. It has a 5-star rating from Apple and a 4-star rating from Skype users The Plantronics Audio 655 is an over-the-ear, wired headset that connects to your Mac by way of USB. Its attributes include a built-in noise cancellation microphone, cushioned earpieces, on-ear volume controls, plug-and-play installation and DSP audio controls through which you can adjust the EQ on the device to suit your environment.
VMX 200-II Sennheiser
Just like the Jabra Supreme UC, Inc.com named the Sennheiser VMX 200-II one of the best headsets for call and video chat applications such as Apple. It's a single-ear, Bluetooth-enabled device with a pair of built-in microphones, voice prompts, AC and USB charging capabilities and a two-year international warrant. It comes with an ear hook and four ear sleeves. Therechargeable battery in the Sennheiser VMX 200-II provides the headset with up to10 hours of discuss time per charge and Plantronics voyager focus.
Codec's profile A2DP
If you are in A2DP mode, but you cannot get the odec to switch from SBC to APTx, you may find that the audio quality is pretty poor still. This is because the Mac will default to a really low bit-rate on the SBC profile and then slowly work it's way up to a better bit-rate depending what else is happening on Bluetooth The APTx codec has a fixed 354kb/s bit-rate, but theSBC profile can be lower effectively limiting the amount of data that can be trasnmitted. This can manifest in audio glitches, drop-outs or distortion. Once you have downloaded this, open Bluetooth explorer and select Audio Options from the Tools menu. Here you have a couple of useful options.
If you want to use APTx, just select the 'Force use of APTx' checkbox You will going to have to disconnect and reconnect the Bluetooth connection before this will take effect Once you have done this, check again and you should find you now have the APTx codec in use and audio quality should be excellent.