A variety of new, independent conferences have arisen from the ashes of Macworld Expo's unfortunate demise. Some of them focus on specific aspects of industry or community, while newcomer Macstock Conference and Expo aims to have something for everyone. The Mac Observer's staff ventured this past weekend to Crystal Lake, IL for Macstock 2017. Good times were had by all.
Macstock 2017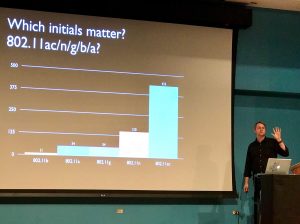 Organized by Michael Potter, Macstock is "an independent 2-day conference for Apple enthusiasts of all experience levels." A wide range of sessions included how to get more out of Spotlight, techniques for shooting better video with your iPhone, how braille on macOS and iOS works and why it matters, and the intricacies behind mesh networking and why you want it (spoiler: you almost definitely do).
Some TMO staff even put on a few sessions: Jeff Gamet did Smart Home Tech for Mere Mortals; Bryan Chaffin had These Apple Times They Are a Changin' (spoken, not sung); and, Dave Hamilton discussed Mesh Wireless for The Rest of Us.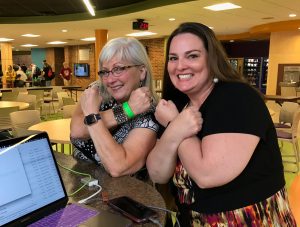 A Conference for the Apple Community
Half the value (sometimes more) of any conference are all the opportunities to meet peers and new friends from the community, and Macstock was no exception. Personally, I really enjoy these smaller conferences for their greater sense of intimacy. Many of us spent good time in the lounge areas in both personal and professional chats.
This was the third Macstock conference, and it's grown every year. The conference has also expanded content, not only adding a second full day of material, but also adding 45 minute sessions to complement the show's standard 20 minute sessions. This was a great way to add variety to the schedule and dive deeper into topics like password managers, video shooting and editing, and, naturally, the MyMac Game Show Quiz.
I think it's safe to say that good times were had by all. The Macstock staff is already working on plans for next year, including expanding the conference in every which way. If you're interested in Macstock 2018, have ideas on what you'd like to see, or want to speak, be sure to send them an email. Maybe we'll see you next year!