Heads up electronica artists, DJs, house music nuts, and others: IK Multimedia announced the UNO Synth analog synthesizer this week. It's a monophonic synth with triggers, pads, presets, and analog sound—I do so love my analog sounds.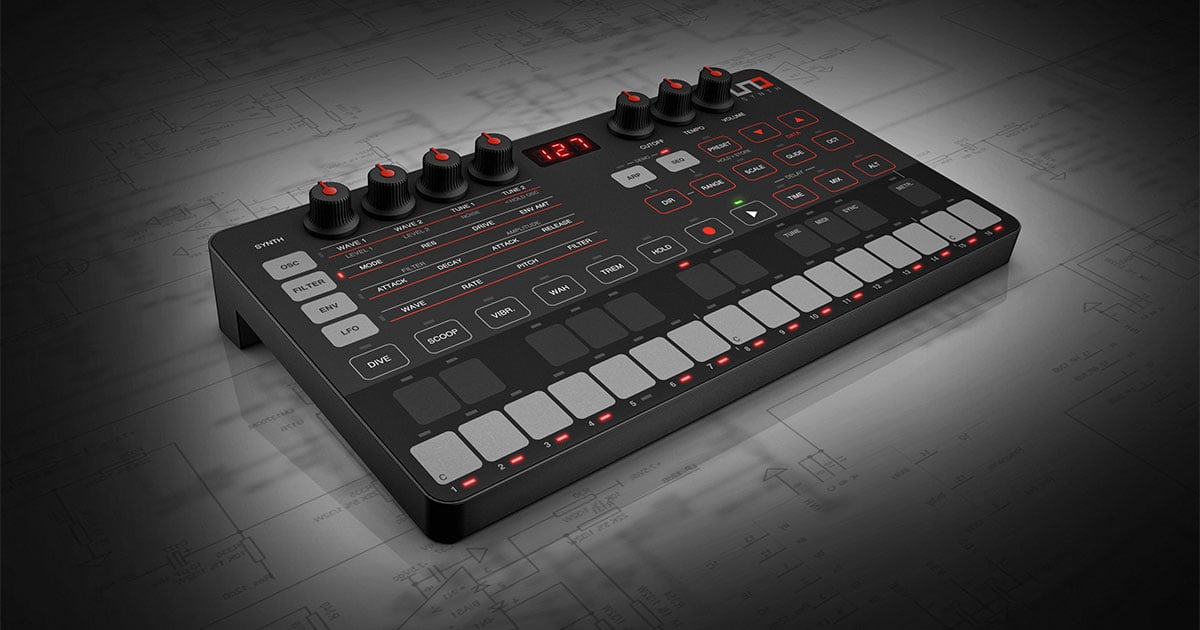 The company said it was designed by Italian boutique synthesizer maker Soundmachines and IK's synth guru Erik Norlander, and it comes with "100 presets and an easy-to-play keyboard with selectable scales and an arpeggiator."
UNO Synth Features
An all-analog audio path with 2 VCOs, noise generator, resonant multimode VCF and VCA
2 independent VCOs with Saw, Triangle and Pulse waveforms with continuously variable shape including PWM of the square wave plus a separate white noise generator
A 2-pole OTA-based analog resonant sweepable multimode filter (LP/HP/BP) with overdrive
7 LFO waveforms (Sine, Triangle, Square, Up Saw, Down Saw, Random and Sample-and-Hold) to modulate Pitch, Filter, Amp and continuous oscillator wave shapes including PWM
It ships in July, and is available for preorder for US$/€199.99.
Here's IK's promo video for the device: