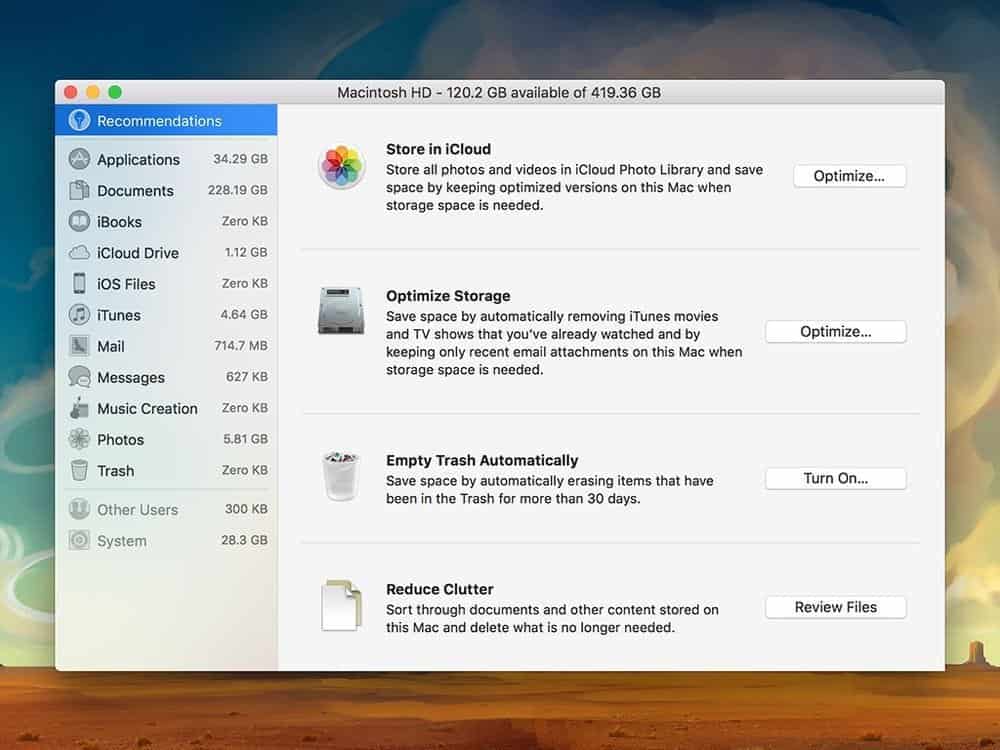 If there's one gaming computer that can provide better experience that would be Mac. But, no matter how efficient a gaming machine is, time will come that it will not function at its best. Thus, you will to optimize or upgrade your Mac so that it will continue to provide excellent gaming experience.
There are several ways to improve the performance of your Mac. Here's how you can do it:
Check the existing settings of your Mac


Before installing a game, it is necessary to know the existing setting of your Mac. You need to familiarize all the different aspects including the Operating System, memory, processor, graphics card, and hard drive space available.

It is necessary to know all those aspects because each game has corresponding system requirements. Regardless of the games you would choose, you should check the "system requirements". As much as possible, you should comply with the recommended requirements. If it requires updating your Operating System or cleaning up some space in your hard drive, then do so.

Free up some space in your hard drive

For your computer to work efficiently, you should ensure that the available storage does not drop below 15%.  Otherwise, your computer will work slower and it will greatly affect the gaming experience. To free up some space, you can remove applications that you seldom use as well as duplicate files. Use an app such as

Dr. Cleaner 

that can help you identify the files that you need to delete safely from your Mac. It is a must to ensure that your hard drive can breathe.

Close the Menu Bar and Apps


Before starting playing games, make sure to close the Apps and menu bar for a better experience in gaming. The web browsers and movie editors can give less available storage. This can affects the performance of the system.

Do not allow the apps to open once you log in


Stop all apps from opening automatically by going to system preference or settings. Select apps and click the minus sign or off the auto-starting.

Disable the dashboard or turn off the notification center


Dashboard and notification center are the two native OS X features that are not commonly used in games. But, they take up more of the RAM and the processing power. The best thing to do is to disable both for a better gaming experience.

Update all the software


You must update the Software including the games that you play. Check for updates by clicking the apple icon in the menu bar then click on software update. The Mac app store will open and you can now start updating all computer software and the operating system.

It is a good idea to use Steam to update the games that provide patches and updates. This will improve the way they run. All you have to do is go to "library" then choose the game that needs an update.

Customize the game settings


If you want to customize the game settings, look for the customization icon under the menu box. If there are some blur features and it causes lag, you should update the app. But, since it will affect the gaming experience and the performance of your Mac, it is a good idea to choose the graphics settings which is worth keeping.

Windowed and full-screen mode are better when playing


Playing can be better if you choose a suitable view mode for the games you played. You can choose either the Windowed or seen below and full-screen mode. This will give the player the best experience in playing. You can try all the options to choose which mode works best.

Playing games using windows


Always use Window on your Mac. You can dual boot windows to play all windows games you want. And for a better experience in playing games, use Windows you can play those games that are not available on OS X. Likewise, you can also play most of the Windows games like

Fortnite 

by using

dual boot Windows 10

.

Upgrade RAM and HDD


The RAM of your Mac is essential for the game to run smoothly.  If you will play casual games, a 4GB RAM may be enough. But, if you want power gaming such as

888 Poker games for Mac

 you need to upgrade the RAM of your Mac to a maximum of 16GB. Determine

how much RAM 

is needed if you notice that your system is running slow.  In the same manner, the hard drive also matters in gaming. It's because a faster drive can improve the system tasks and the boot times.
Final Thought
It makes sense to know the proper ways to upgrade your Mac not only to improve the gaming experience, but the entire functionality. All you have to do is to follow those easy ways discussed above and see how it will boost your system.