Blue, a well-known microphone manufacturer, has recently made its entrance into premium headsets. The Blue Satellite is one of four models the company has recently introduced for audiophiles. This headset is a Bluetooth model that also comes with an extra-long auxiliary cable for those times you don't want to use a wireless connection. Let's take a look at what else you get for your listening pleasure.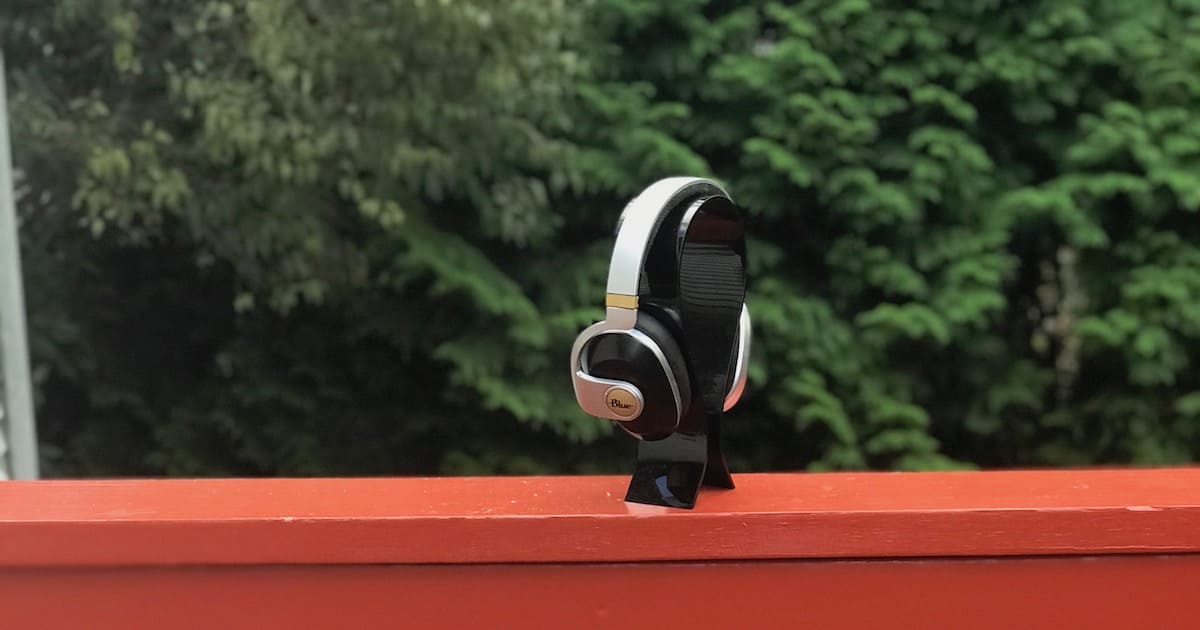 Blue Satellite Features Active Noise Cancellation and a Built-In Amplifier
The Blue Satellite has active noise cancellation that doesn't compromise your listening experience. I tested this by turning ANC on and off, and noticed no difference in the highs or lows of my tunes. All that happened was the background noise was stripped away, even most of the sound of a loud lawn mower.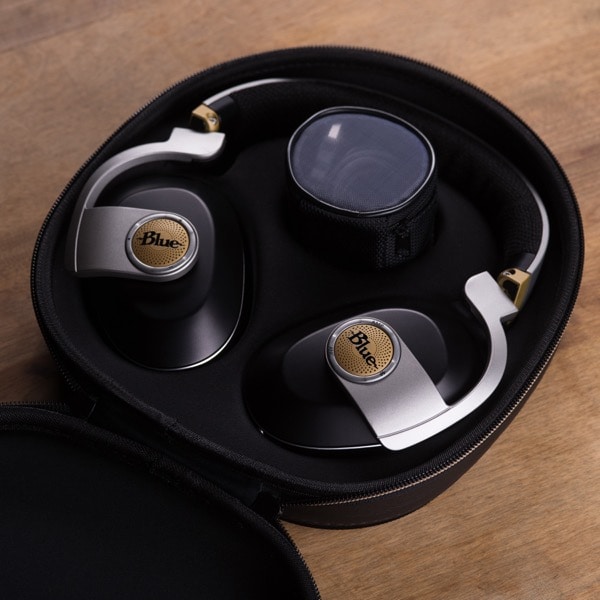 A built-in amplifier helps deliver rich, dynamic, and detailed sound. It pairs nicely with the ANC, giving you the opportunity to really get lost in your music. The outside world just fades away, and you're left in a state of relaxation or excitement. It all depends on what sort of music you enjoy.
Excellent Battery Life, but no Indicator
Blue advertises that the Satellite will provide up to 24 hours of listening with just Bluetooth sound. Turn on the ANC and amplifier, and that drops to eight hours. In my testing, that was exactly right. It's a decent amount of battery life for such a powerful headset.
The problem is that Satellite doesn't report its battery state to your iPhone. You get no indication when the headset is about to shut off, other than a beep that may or may not make its way through your music.
Other headsets and earbuds report battery condition over Bluetooth, so I'm not sure why Blue didn't think to include that feature. With that said, if the battery does die on you, a three-meter audio cable can take over the job of getting your tunes to your ears. Assuming you can find that Lightning-to-headphone adapter, that is.
Bluetooth Connections Are Good, but Not Great
Let's talk a bit more about Bluetooth. When the Satellite first released, it didn't offer good (or any) support for multiple device connections. Blue recognized that as a problem, and fixed it with a firmware update. Unfortunately, the firmware isn't user-flashable. To make up for that, Blue has offered to exchange any older models of the headset with the new, multi-device compatible one.
Now, let's discuss connecting to multiple devices. In most scenarios where Bluetooth accessories support connecting to multiple devices, transitioning from one to the other is easy. You disconnect from the first device, put the accessory into pairing or connection mode, and then connect your second device.
It doesn't work that way with the Satellite, unfortunately. Instead, to switch from using the headset from my iPhone to my iPad, I have to toggle Bluetooth off on my iPhone. Otherwise, the Satellite automatically connects to my iPhone as soon as it enters pairing mode.
Powerful Sound Drivers and Range
Blue Satellite features custom 44mm dynamic drivers, in an over-the-ear form factor. The frequency response is 16Hz to 22,000Hz, offering you very rich lows and crisp highs. The quality of sound is truly amazing, especially when you couple ANC and the amplifier.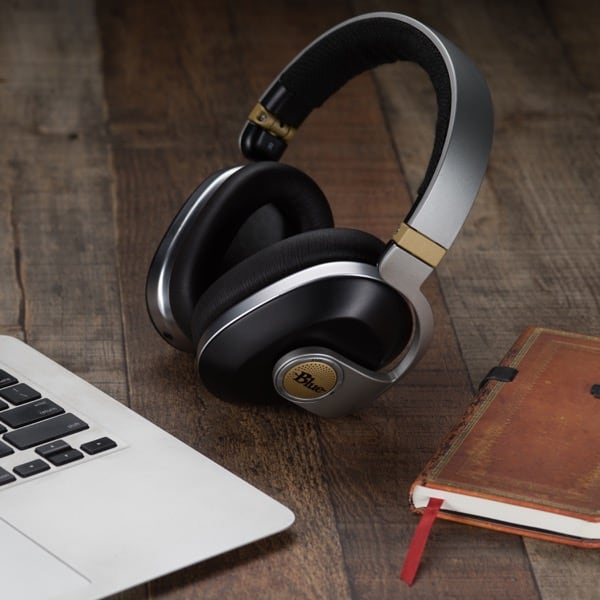 The Active Noise Cancellation uses 30mm dedicated drivers, with a patented technology that prevents ANC from interfering with your music quality. Four pick-up microphones detect and cancel out background noise.
A Microphone That's Only 'Meh'
I would have thought, given Blue's history of building outstanding microphones, that the built-in mic with this headset would offer phenomenal quality. Unfortunately, that's simply not the case.
The omni-directional mic seems to pick up much of the audio coming in the earpieces, and then echoes that to your recording or whomever you're talking to. I've had several times when I used the Satellite headset for a phone call, and the person I was talking to could hear the echo quite clearly.
Less-Than-Intuitive Controls
Blue says the Satellite has "intuitive" controls, but that's only partially true. There's a learning curve involved, and the placement of the controls doesn't always make sense. Over your right ear, you have volume up and down, along with a play/pause button that doubles as skip if you double-click it. However, the amplifier and ANC controls are on the left ear.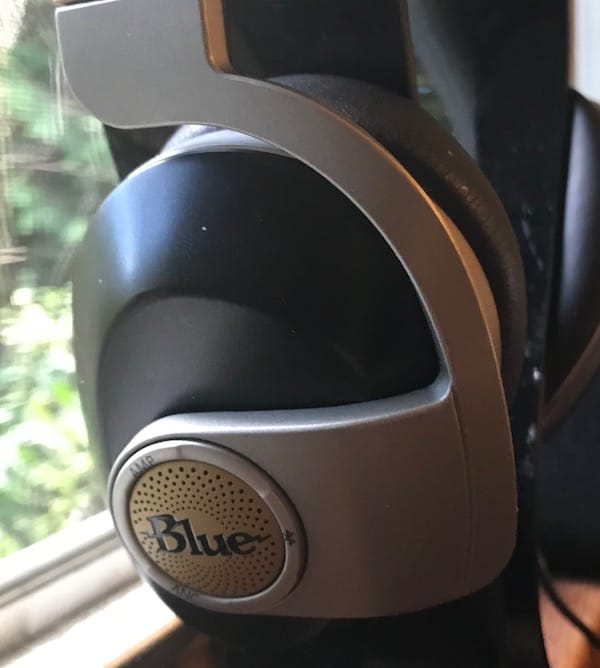 With that said, the buttons offer a definite positive feedback experience, clicking solidly when you've pressed them enough. There's no mistake about whether you've pressed the button, only whether you've gotten your finger in the correct spot to activate it. I've found listening in a lying down position makes it more difficult to locate the ANC and amplifier buttons right away. There's also no way to activate Siri with the control buttons, which is unfortunate.
My Final Verdict
The Blue Satellite is a good product with amazing sound. You won't regret spending a premium investment on this headset, at least as far as audio quality goes. There are some missing features, though, that really should be present on any Bluetooth headset running more than US $100. One of those is a battery life indicator.