Augmented Reality
Apple made a big deal out of iOS 11's augmented reality features at its World Wide Developer Conference earlier this year, and rightly so. The demos we saw were amazing eye candy but also a great example of just how powerful and versatile Apple's ARKit—the engine behind iOS 11's augmented reality—is, assuming you have a device that supports the feature.
The proof of concept apps we saw during the iOS 11 beta phase back that up, and now that iOS 11 is available to the masses I expect AR is going to pick up more momentum. It's not like AR is new, but Apple is helping make it mainstream with the iPhone's popularity and the ease of creating AR-based apps for iOS 11.
It's almost crazy how well AR on the iPhone and iPad works. My office has been filled virtual flaming bananas, I measured rooms, and more. I've done all this with my iPhone 7, which would've sounded far fetched only a few years ago: my smartphone is powerful enough to create virtual worlds in real time.
You need to download some AR-enabled apps and try them out. They may feel gimmicky today, but they'll give you a taste of what's to come once developers figure out how far they can push the technology.
Files
"iPhones and iPads need a file system or they're useless," people said. I managed to get by just fine with iOS's system with a different silo for each app's files, but my iPad sure is a lot more useful now that we have the Files app.
Files lets you see the documents stored on your iOS devices, plus it links up to cloud services such as Apple's own iCloud Drive, Dropbox, Box, Adobe Creative Cloud, and more. I love that Transmit works with Files, too, so I have an easy way to move files between all of my cloud storage services and FTP servers with just a few taps.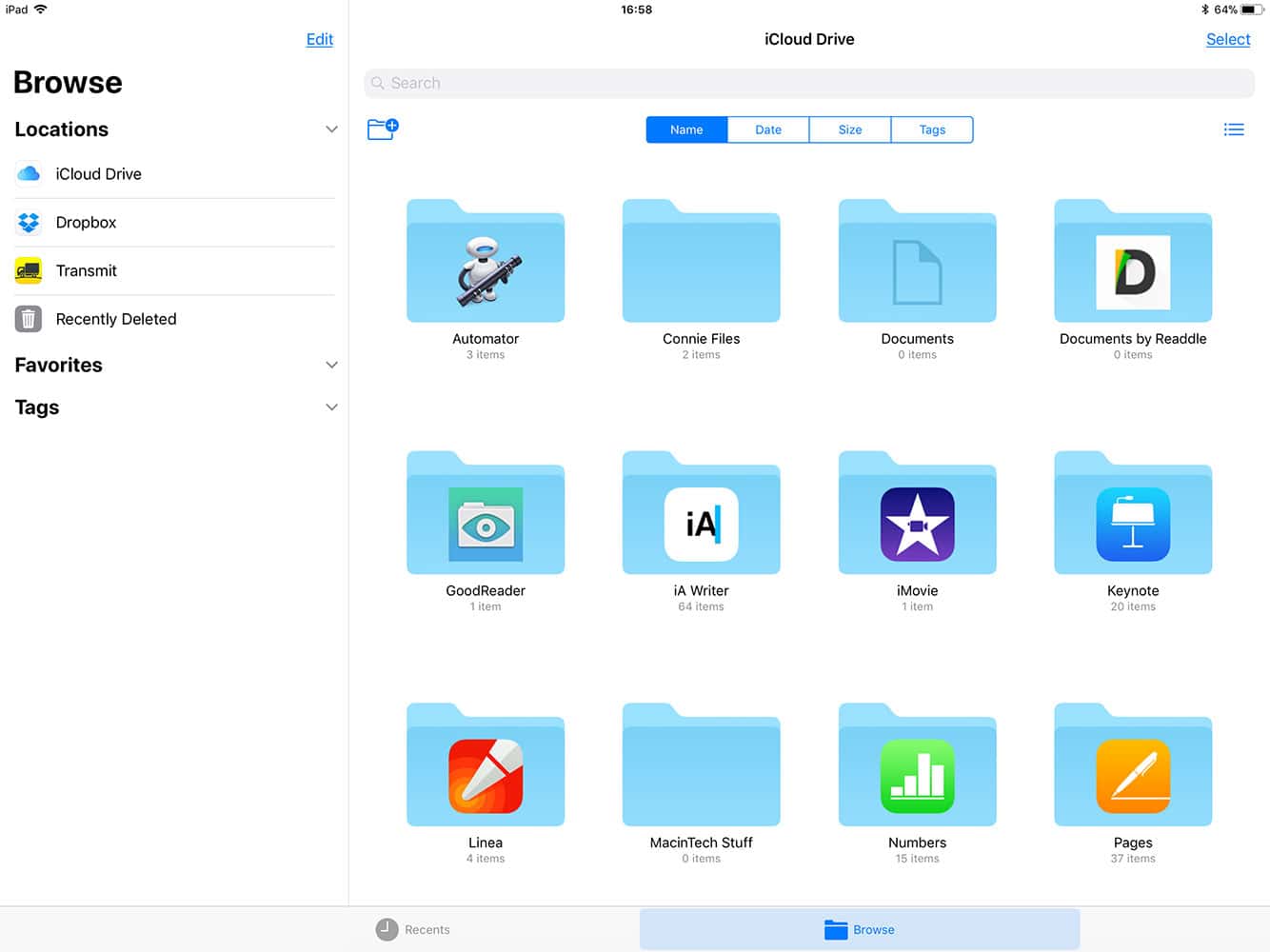 Apps that get updated to take advantage of the Files app get better integration. If you're a developer and haven't added file Files support to your apps yet, hop to it. Files support makes your app substantially more useful.
If you're hoping to have macOS Finder-level control over your documents you'll be disappointed. Instead of trying to shoehorn the Mac's Desktop metaphor into a touch-based tablet, Apple devised a new system that focuses on the touch-based interface and the different way we interact with documents on mobile devices.
If that's not your jam you'll be disappointed with Files. For me, it feels like Apple paid real attention to the way we use our iPads and designed with that in mind. The macOS Finder doesn't have a place on a mobile OS. If I wanted a kludge like that I'd buy a Surface tablet.
iPhone: Do Not Disturb While Driving
Do Not Disturb While Driving lets your iPhone automatically mute all notifications when you're in a moving car. It doesn't matter if you're the driver or a passenger; if the feature is enabled you won't get notifications on the road.
I love the idea, and it works as advertised. Start driving, and no notifications. Stop driving and a few minutes later notifications start coming in again.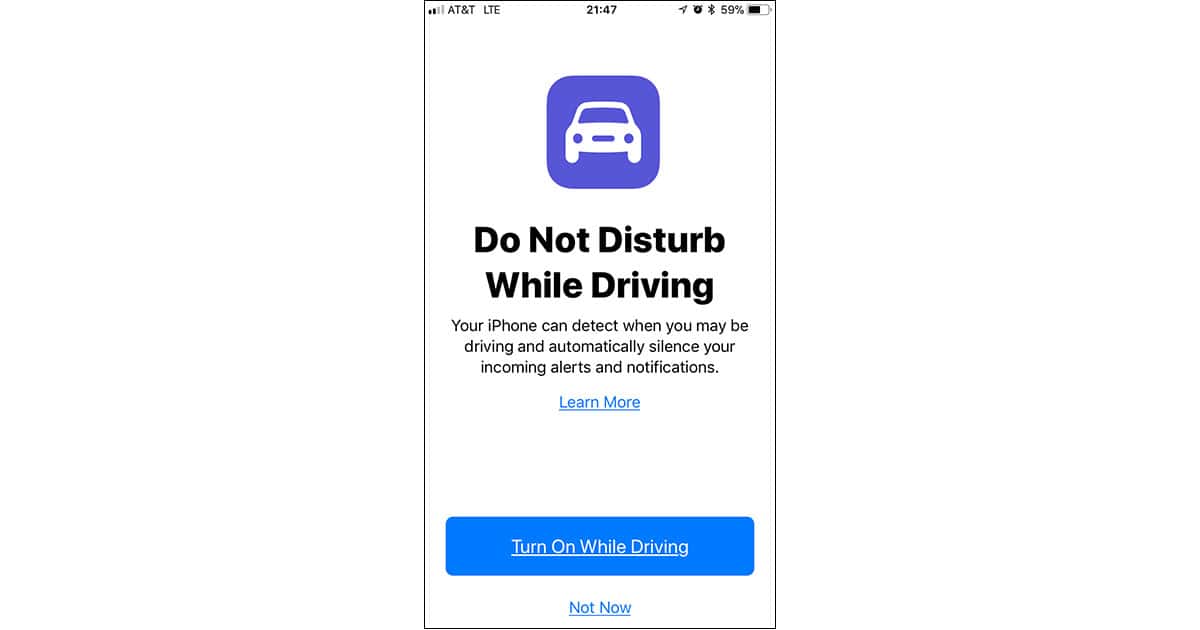 You can set auto replies for incoming messages, and you can control who gets them. People on your VIP list can punch through your DND wall, too, by sending a text message and following up with a second that says "Urgent."
If you're easily distracted while driving this feature is a godsend. Stay safe on the roads, people. I'd be really sad if something happened to you.
iPad and iOS 11
There are some iOS 11 features that give your iPad a real performance boost. I'm glad to see these features because the iPad has always been more than a big content consumption device. Now we're starting to see just how powerful it can be as a real production machine.
Multitasking and Split Screen View
With two years of iPad Pro use under our belts Apple has learned a lot about how the tablet serves as a true content creation device. Split screen view shows that by becoming more versatile, and even adding the ability to include a third floating app pane.
Learning to use split screen view, however, is an exercise in frustration. Tap here, swipe there… No, wait. It worked last time. WTF?
That's pretty much how it went for me until I finally got used to the way split screen gestures work and found just the right places to swipe on my screen. After that, my iPad felt almost weird if I didn't have two apps open at the same time.
Brace yourself for some serious frustration until you sort out the finger origami you'll need to master split screen view.
Dock
Apple's Dock implementation on the iPad feels familiar if you're also a Mac user, but it's a little different. Here's the secret to understanding the Dock: The apps you want to add go on the left, and recently used apps appear on the right. A quick swipe up from the bottom of the screen shows the Dock.
At first I questioned why the Dock was necessary because I can already Command-Tab through apps lickity-split thanks to my Smart Keyboard Cover. If you're into multitasking and split screen view, however, the Dock is awesome.
The apps I use most often are there, and setting up a split screen view is so much easier if you don't have to go looking for the apps you want to use.
Drag and Drop
If your iPad is more than a video watching email checking slab, you're going to love drag and drop. You can copy anything in one app and drop it into another, assuming the second app knows what to do with the data you're giving it.
It doesn't matter how you get to the second app, either. I use drag and drop most often in split screen view, but you can switch from app to app any way you like. It just works.
Drag and drop, like Files, has radically improved productivity on my iPad Pro.
The iOS 11 Stuff that Really Bugs Me
There's plenty to love in iOS 11, but a few things really annoy me. First up are screen redraw issues I've seen on older iPhones where part of what you should see gets cut off. Seeing only half of the Passcode buttons in landscape mode, for example, is a pretty big problem.
Siri can screw up dates if you're using a voice that doesn't match language. Here's an example: I can set the language to English (United States), and the voice to British (Female), then say, "Siri, set a reminder to check my email tomorrow at five."
If the month and day are both numbers that can be swapped and still make a legit date, they are. Changing the voice apparently changes the date format, but not correctly, so you could end up with Reminders or events ending up on the wrong date.
Someone needs to show Apple's interface designers rulers and guides in Photoshop. Lots of interface elements look like they were eyeballed in place, and there doesn't seem to be much consistency in object alignment, either.
The Bottom Line: Is iOS 11 Worth the Upgrade?
Should you install iOS 11 if your devices support it? Yes, you should, even if you aren't interested in the new features. The upgrade includes important security fixes, plus every device I tested it on seems to perform better.
If security and performance aren't enough for you, there are plenty of great new features that'll help your productivity. For iPad users, it's like getting a new tablet that rethinks how we use mobile devices.
Despite my complaints I'm happier with this iOS upgrade than I have been in prior years, and that's saying something. My iPhone is an even more important part of my daily life now, and my iPad actually qualifies as a laptop replacement in some cases. I expect for some people, the days of laptop and desktop computers just came to an end.