Cases for the iPad Pro, even the relatively new 10.5-inch model, aren't exactly a rarity. However, finding a case that is lightweight, slim, and protective is a bit more rare. Getting your hands on one that also provides a secure place to store your Apple Pencil is even less common. With all of that said, let's take a look at the iVAPO Folio Case for the 10.5-inch iPad Pro.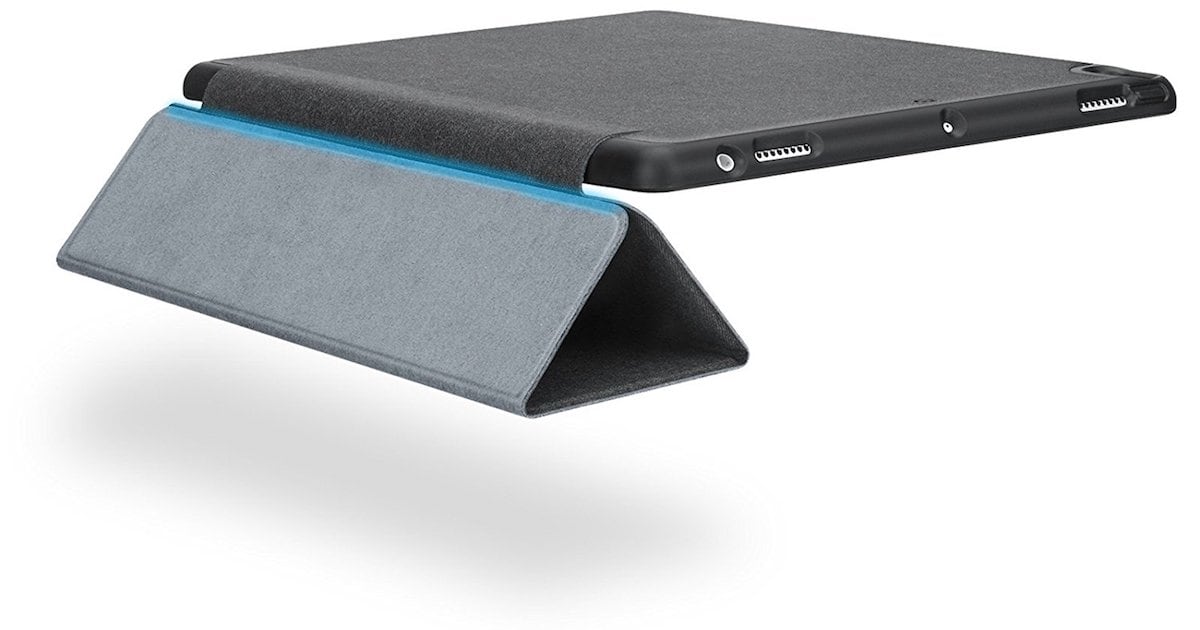 The Design of the iVAPO Folio Case for the 10.5-inch iPad Pro
This folio features a unibody design, with a back shell made of polyurethane. This cover combines ruggedness with a textured fabric for an attractive appearance and a non-skid surface. It grips the iPad Pro very well, and has cut-outs to allow the camera, speakers, and microphone to function unimpeded.
The buttons on your iPad Pro are easily used, covered with rubberized extrusions that provide protection while still keeping the buttons fully functional. The cover, which is a trifold design, is covered in a matte fabric and features magnets in the edges to hold the case closed and also activate the sleep/wake function of your iPad Pro.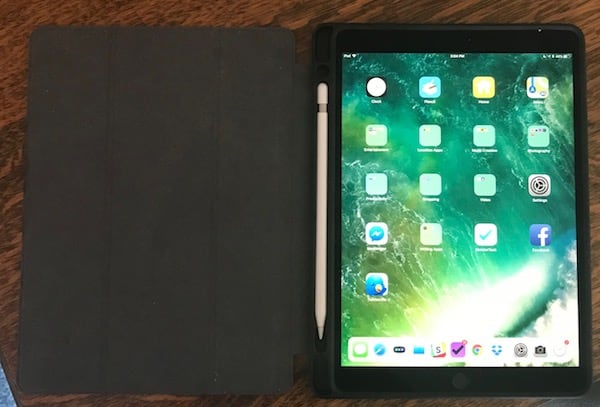 On the left side of the case, you'll find a very handy slot in which to store your Apple Pencil. This is one of my favorite features of the iVAPO Folio Case. I don't have to worry anymore about losing my Apple Pencil or misplacing it.
Useful Features Galore
The folding front cover offers two standing positions, which is very nice. There's a lower, 30-degree angle that is fantastic for typing and drawing. A more elevated 65-degree angle is perfect for other uses of your iPad.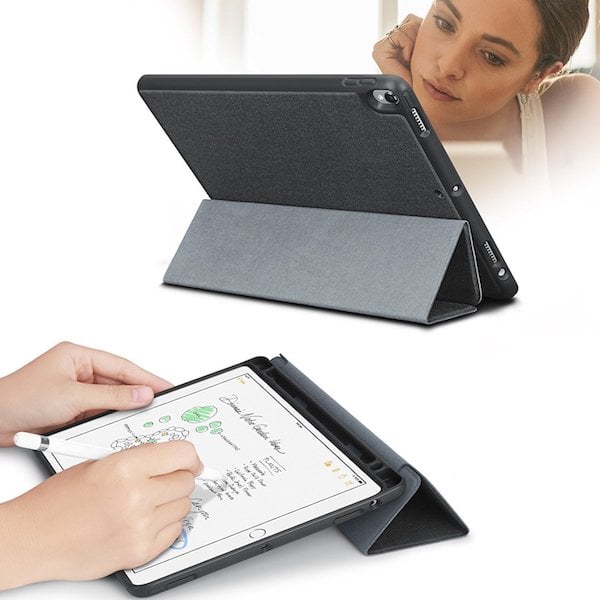 The natural typing and writing posture allows you to easily use the on-screen keyboard, write, or draw with your Apple Pencil. At the same time, this angle is fantastic for playing games on your iPad.
The higher elevated angle provides a terrific posture for your iPad when you're viewing video or web content, chatting with FaceTime, or just reading. There isn't any way to use the folio cover to prop up your iPad in portrait mode, though, only landscape.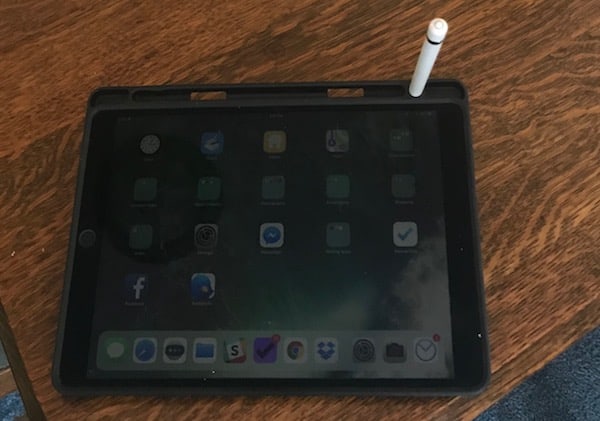 The cover also features a hole that into which you can place the tip of your Apple Pencil, This is great for those times when you need to type something but still want your Pencil at the ready.
An Unfortunate Compromise
If I had to nitpick (and sometimes I do), I would only find one unpleasant fact about the iVAPO Folio Case. It's a natural, but slightly unfortunate, compromise. Since the case also provides a folding front cover, it's not compatible with Apple's Smart Keyboard.
Briefly, I thought about taking a razor blade to the folio cover. I was going to remove the front cover so I could use my Smart Keyboard. Unfortunately, that would mean giving up the slot for the Apple Pencil.