A newer and an improved version of anything, entices people to try it. And, why not, when something promises to be better it brings convenience in life. Same goes for iPad/iPhone system updates! The bugs' get fixed and newer features make the system updates worth a try. But, not everything goes what it seems like. These updates sometimes become a nightmare when a bug such as iPad stuck on Apple logo or iTunes error 50 ruins the entire fun of the update.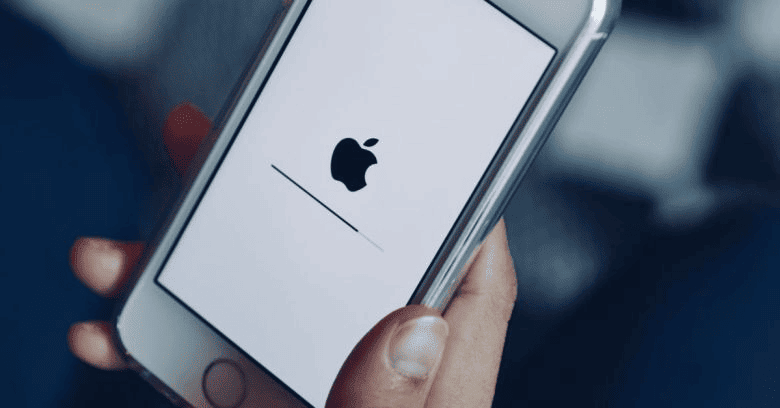 Many users have reported through years how the iOS system update has become the reason for one's unrest. How their investment has all gone in vain. While you may be wondering how to address this issue, dr.fone brings the much-needed sigh of relief. The software introduced by them helps keep the iOS platform running without any interference and that too at home.
Introducing The Best-In-Class dr.fone
iPhone or iPads are of the precious assets that a man possesses. It hurts that sometimes a system update did not work as it should have, thus calling the need to spend your hard earned money on its repair, and wait for the service centers to respond while you sit helplessly. That is where dr.fone comes into the picture. Their well-acclaimed software has been gracefully solving the update errors such as your iPad stuck on Apple logo or the iPhone error 50, and much more.
Where other solutions may take time, dr.fone promises to rectify your iPhone/iPad in only about ten minutes. Doesn't that sound amazing? And, most importantly all your data will be recovered and stay untouched.
Let's get on with understanding the outstanding perks of downloading dr.fone software:
The Convenience of Repairing In the Comfort of Your Home
Sending your iPhone/iPad to repair service centers involves extended waiting time, over-the-top expenditures, and risk of data loss. But, this isn't the case with dr.fone! Just a one click on their download link and you'll be all set to make things right on your own. Not only will you repair the issues in a short span of time, but your data would also stay secure and intact.
Recover iPhone/iPad From Various System Update Blunders
Over time a lot many iPhone/iPad system update errors have been reported. Here are some of the common ones along with the corresponding solutions.
iPhone Stuck At The Apple Logo: When you restart your iPhone after an update and can't get past the Apple logo that appears on the screen, be sure that the update failed to enhance the user experience.

No matter how many times you reboot your phone, the irritating problem persists to exist. Do not lose heart; instead, try dr.fone. Their comprehensive suite of software fixes iPad/iPhone frozen on Applelogojust like that.
The White Screen Issue: When your Apple device stops responding and displays a white screen instead, it is called the white screen of death error. You may count yourself lucky if you never experienced it, but for all those who have faced the issue in their iPhone 7 or iPhone 8, know how disheartening it can be.This is when you can rely on the power of dr.fone. The white screen problem would wipe away and brings some colors back on your device's screen.
iPhone Stuck In Recovery Mode: Widely reported in iPhone 6 or iPhone 6X, the phone stuck in recovery mode is making things slip out of hands. Changing the phone is not the question here. If you have invested in something, it should be worth it!

It is dr.fone that could help you address the issue. Where other solutions are more liable to factory reset your phone, dr.fone would fix the error and would also safeguard your data.
Rectify iTunes Error 56: Many users have reported iTunes error 56 when they tried updating their devices or while restoring iPhone with the help of iTunes. This error may have bothered you too when your update stopped midway without intimation.

The dr.fone software is specially designed to solve the common iPhone/iPad error. The toolkit can be installed on your PC and deal with the iTunes error 56 or even the iTunes error 50.
The Black Screen: Right after you successfully finish updating the software on your Apple device, the phone may get stuck at a black screen without anything showing up. Before you lose out all your hopes, it would be a relief to know that dr.fone has a fix. Though the issue is common, there is a solution too.

Download dr.fone on your personal computer. Follow the intuitive steps on your system and connect your device to the software. The repair tool can miraculously solve the issue on iOS 12/11 version.
Compatible With The Old/New Versions
Whether it is your iPhone, iPad, or iPod, dr.fone is a one-stop solution for all the system update errors. Compatible with the newer and the old versions, dr.fone makes sure to keep its functionalities updated. You just need to connect your device over the downloaded software and get started.
When Data Matters dr.fone Makes Sure It Stays
The best of the best features of dr.fone reflects in its data retention capabilities. People across the globe have been complaining of data loss after updates or fixing system errors. But, dr.fone is the knight in the shining armor. It safeguards the data by recovering it 100 percent. This feature sets dr.fone apart from iCloud or iTunes restore. Not a single piece of data is missed or lost. Isn't it great?
Maintains Security And Privacy Like No Other
There are a lot many software in the market that have been accused of breaching security by stealing data. The situation has itself become a reason why people don't believe in anything easily. But, here's the kicker, software such as dr.fone. It is 100 percent secure. The brand has an unwavering reputation in the market. Neither would it steal or leak your data, and nor will it jailbreak your Apple device.
The User-Friendly Features Takes The Brownie Points
Be it your iPhone stuck on Apple logoor iPhone error 50; dr.fone makes sure you can fix it without any complications. If you think operating the software is no layman's work, you are probably wrong! This may sound crazy, but dr.fone is built with the intent of making Apple devices better along with adding user-friendly features that can be worked upon easily by following a simple step-to-step guide. In simple words, you do not require any technical skills to operate it.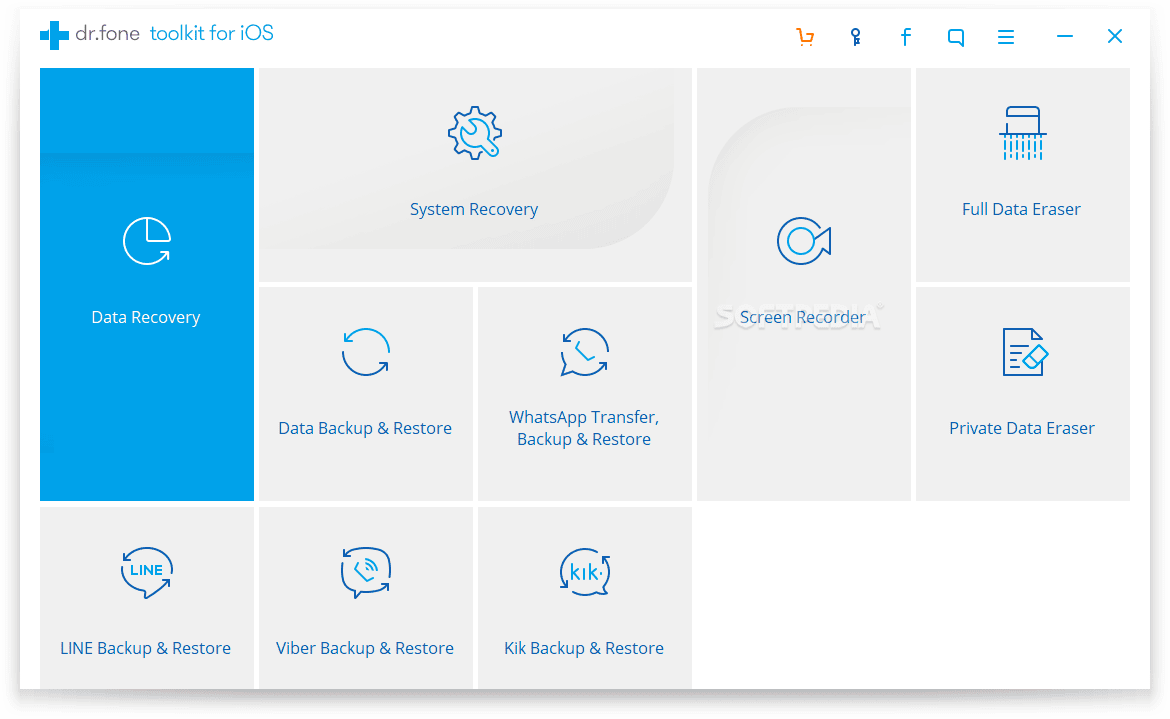 Conclusion
Recover, repair, and transfer, are three foundation pillars of dr.fone. The software toolkit brings in dawn when everything seems impossible. Never underestimate the power and the reputation of this third-party tool. Try its free trial today, and see the magic for yourself! Your small effort would surely help you bring things back on track.