Youtube is arguably the most widely used video streaming platform, and there is a reason for it. You can explore a variety of contents, but all of them are in video format, and you cannot extract mp3 files to listen to your favourite music or podcasts later. You can only play YouTube videos in the background if you have a Youtube Premium subscription. You can't even listen to the sound with the screen lock. Therefore, the best option to download your favourite music or podcast is to download the video in mp3 or mp4 format, and you can listen to it later.
You can use Youtube to mp3 converters and downloaders to convert and download MP3 files from YouTube videos. Turn your favourite YouTube channel into a music album you can enjoy at work. Ontiva is one of the most prominent youtube converters useful for listening to music offline whenever you want.
Convert Youtube video using Ontiva, the Best Youtube Converter for Mac and PC
It is the easiest way to convert video files to MP3 files as it does not require any third-party application. Ontiva website is a very good converter platform to convert required Youtube videos to audio files without compromising on quality.
You can convert your video to MP3 by following these simple steps using your browser.
Step 1: First, go to the Ontiva website and find the search box.
Step 2: You are required to paste the video link into the search box here.

Step 3: Click on START NOW to begin the conversion process.

Step 4: You will see several sizes and file type options like MP3, Audio, Video and More. Choose the output format you want to convert and click download for the required file size.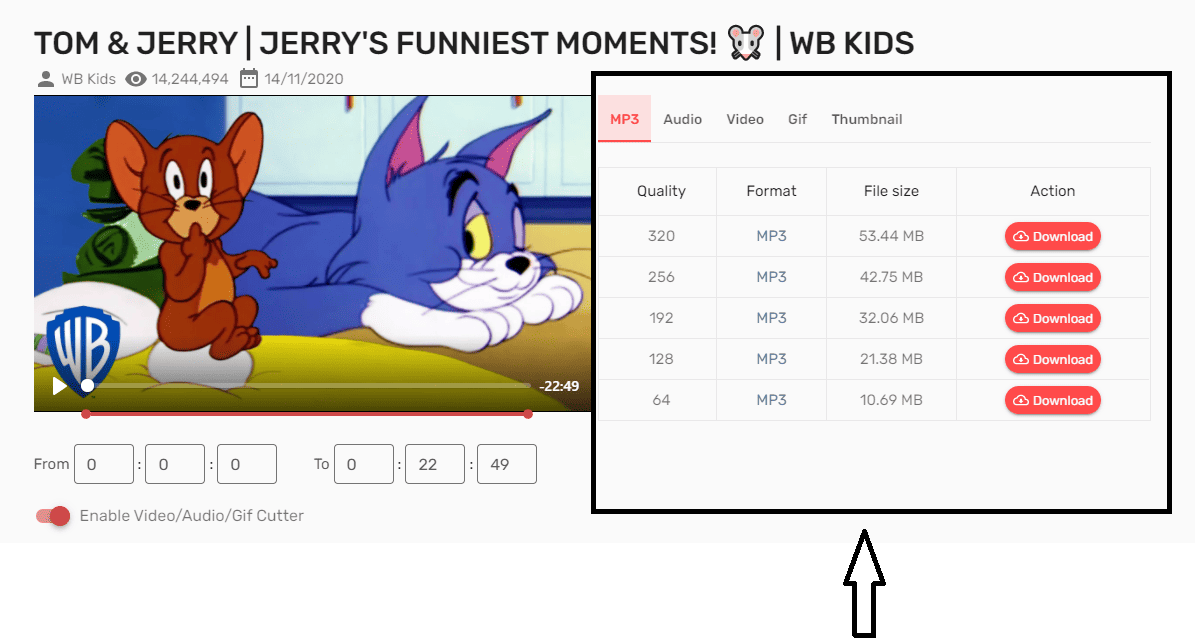 Step 5: Wait until the conversion is completed and download the file.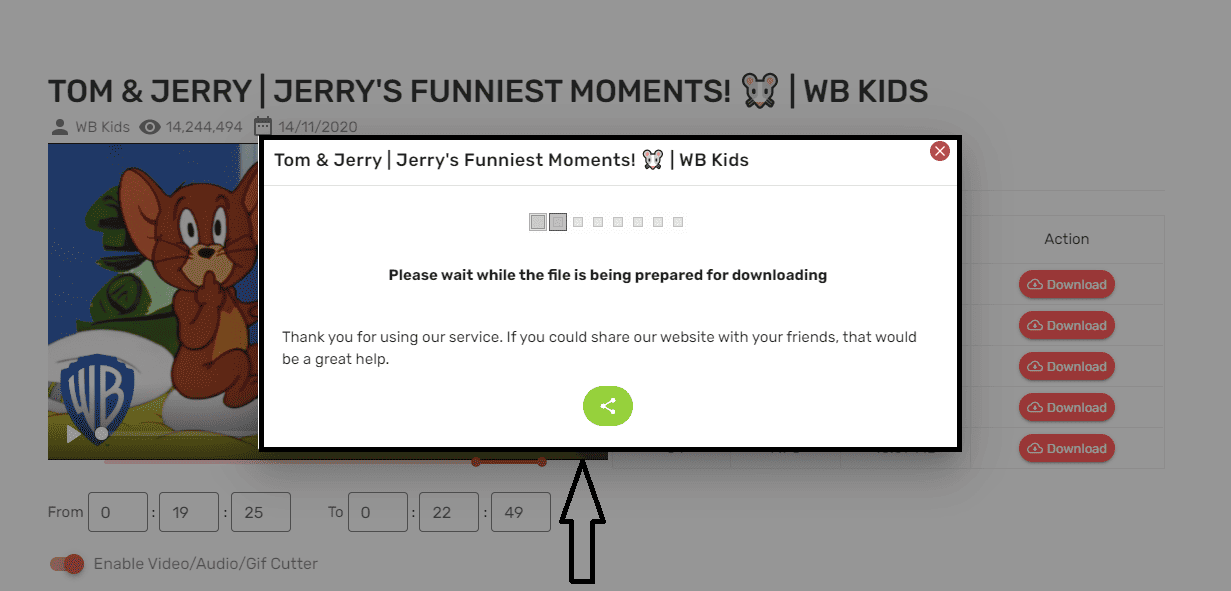 Steps 6: Now Click the Download File Button to start playing your downloaded YouTube video.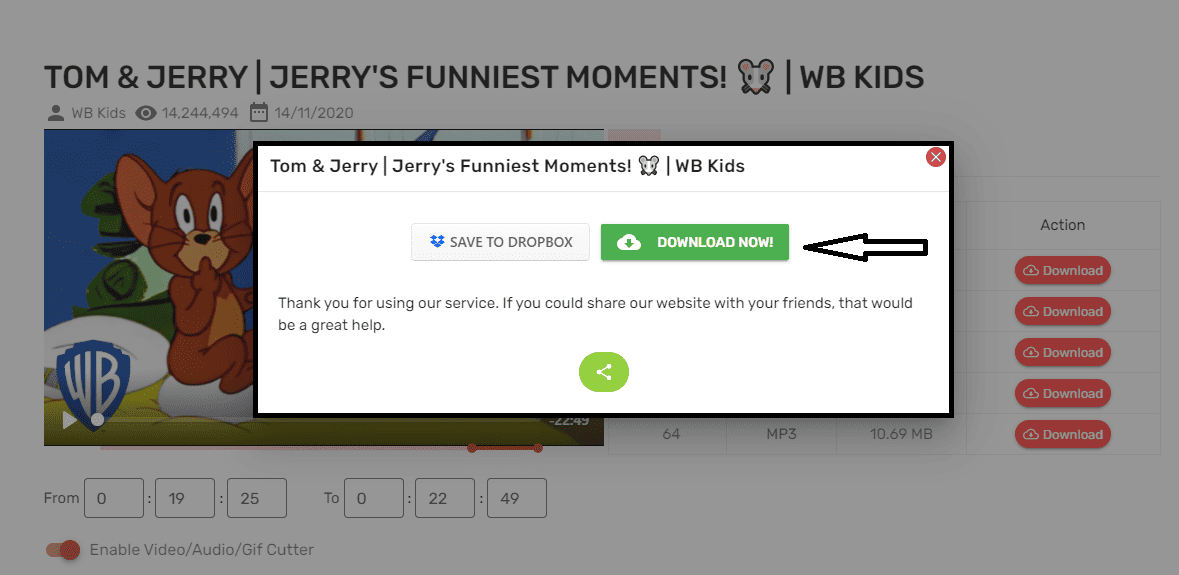 It can be used with any browser on any device, including computers, tablets and mobile phones.
What advantages are offered by the Ontiva Youtube Converter for Mac and PC 2021?
Everyone loves music, and this is definitely the perfect getaway. Most of us use YouTube on a daily basis, but we can't always use it. You can't always stick to one app, and you can't use YouTube in the background a lot. In addition, the Internet is not always available. YouTube has the ability to download videos and watch them offline. However, this option is limited to a few videos and may not apply to all YouTube videos. Moreover, watching videos is more difficult than listening to audio clips. Hence, it is better to use the YouTube tomp3 converter yourself. You can use Ontiva MP3 converter. There are also many other advantages. Read it to discover some of the main benefits.
Great help for your private space- Video files are much larger than audio files. You can store up to 100 audio files in an area containing only 10 videos. So if you run out of memory and don't have enough space on your cell phone or PC, it is better to convert video to an audio file and enjoy it. One of the amazing advantages of using Ontiva MP3 Converter is that it saves space on each device. Obviously, the size of the video clip is much larger than the size of the audio clip. You can also select the videos, but you may not be able to keep many videos on your PC or Mac device due to the lack of space. The best way here is to use YouTube to download mp3 files from your favourite YouTube videos to mp3 files. It enables you to easily convert any YouTube video to mp3 or mp4 and save it. With this Youtube converter, you can take less space on your device and download whatever you want.
Fast and easy to use: This website is a quick and easy way to download music YouTube videos and save them as MP3 or MP4. Just copy the YouTube URL, paste it into the search box and click the "Convert" button. No account registration required.
Benefits of audio files- Besides being able to listen to audio files anytime, there are many other benefits as to why you should use Ontiva MP3 Youtube converter for all your videos.
Improve loading speed- YouTube videos take up a lot of space, which slows them down, takes longer to download, and uses megabytes of the internet. The transmission capacity required for video is much higher than that for audio. So by changing the file type, you can speed up the download, save and listen to the selected file with ease.
Audio quality with Ontiva MP3 Converter- The audio quality may suffer as you start to consider downloading videos. If you want to listen to high-quality sound, use this great youtubemp3.download site. Another benefit of using the Ontiva MP3 downloader is the audio quality. Some people may be concerned about downloading audio, believing that the sound quality may vary. However, don't worry if you are using this platform. Ontiva MP3 Downloader ensures that the audio quality of your audio clips will remain the same as that of your video. If you want to know if the video quality is the same, give it a try.
Portable- Watching a video on YouTube is not as easy as listening to an audio clip. Think of it this way: you go about your daily routine while you do your work and watch videos at the same time. Isn't that difficult? But listening to audio clips in everyday life is much easier. So why not do this? You can easily listen to your beloved music or participate in your daily life at the same time. Just put the URL of your favourite YouTube video on your site and download it to your device. Ontiva MP3 downloader is easy to use tool.
People can listen to songs and enjoy their videos only when they have free time, but the audio songs can be listened to anytime, even if you are not free. It is precisely for this reason that there are many Ontiva MP3 Youtube converter available online.
No download restrictions
Using Ontiva, the best online Youtube to Mp4 converter is totally simple. You can download and convert an unlimited number of YouTube videos for free at any time. It can convert as many videos as you want to mp3. There are no download restrictions, so you don't have to worry about download restrictions. It is one of the free and effective mp3 YouTube downloaders. Just enter the URL, and you can download as many videos as you want. When completed, it will be automatically saved to your device. You can listen to your daily work anytime, anywhere while travelling.
With this Ontiva converter, you can easily convert YouTube videos to MP3 files and download them for free. This service works on computers, tablets and mobile devices. Audio files are always converted to the highest quality.
100% safe and clean- As awareness of device security increases, people attach great importance to personal data. Under careful scrutiny based on the security database, the service is absolutely clean and virus free.
Conclusion
As shown above, there are many reasons and benefits of converting YouTube videos to audio files. There are many YouTube mp3 downloader apps that you can install on your phone or laptop. Also, you can perform this task online without the app. For these sites, you just need to copy the link of the YouTube video you want to convert to audio, paste the link in the space, and click convert. Yes, it's easy as you think; you don't have to worry about converting videos to mp3 anymore.
For this reason, we recommend a good Youtube to Mp4 converter like Ontiva for these types of tasks. This YouTube Converter helps you convert all your videos to audio format. As long as it is available in YouTube visual format, it can be a song or podcast, but can it be converted to an audio file with this MP3 converter.