Right now, with a good portion of the western US on fire, and the eastern US in the midst of hurricane season, it's a good time to double check your own readiness in case It Goes Down where you live. Read on for a list of web links, gear, and apps that can help you to be ready no matter what happens. (There's a bulleted list at the bottom as well.)
First, check out Ready,gov for ways to plan. They also have a good page that specifically addresses technology. For other gear and supplies, check out the Sweethome list of Stuff You Should Have, You Know, In Case.
Hardware
If you have a battery pack, run it down and recharge it once in awhile to keep it active. Also review your car charger and make sure it can charge two phones at once, some don't have the output to charge an iPhone Plus/2 iPads on both ports at once. My house has the Anker PowerDrive 2 and the Scosche USBC242M ReVolt Dual, both solid performers.
On Monday, we ran a deal for a car charger that includes both a window breaker and a seat belt cutter.
When it comes to batteries, I have small Anker battery packs, and big Anker battery packs. And since the batteries use microUSB to charge, but my devices use Lightning, I picked up 2-in-1 cables for each battery so I only have to worry about one cable each.
Dave Hamilton uses a Tylt battery, and Bryan Chaffin uses a myCharge device. Also for charging you can get a weather-band radio with a hand crank and a USB port to make sure you aren't completely out of power. (Pro tip: Throw some candy in with the hand crank radio. That way you can crank up the kids, then have the kids crank up the power!)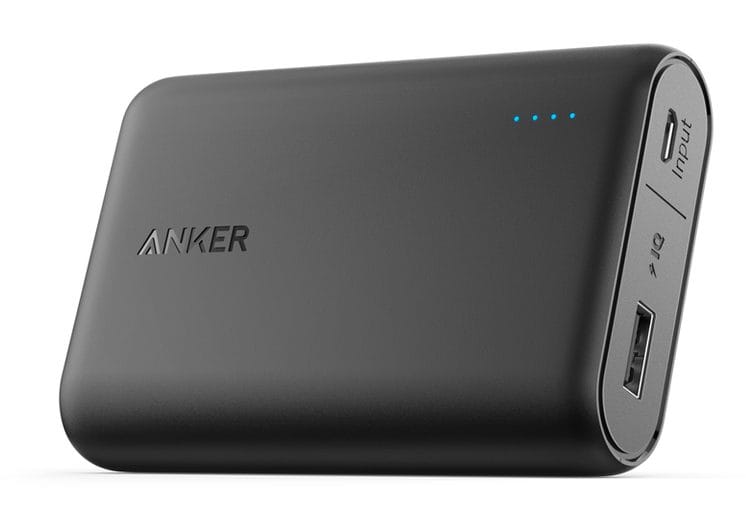 Emergency Apps
As for apps, there are a few that will come in handy. Most require some sort of service unless otherwise stated.
Right now the one I'm using the most (thanks to the Eagle Creek Fire) is the free Breezometer app which shows current air quality. It's easy to see what the air quality is, and it has guidelines for each level so you can tell what you're in for if you have to go out.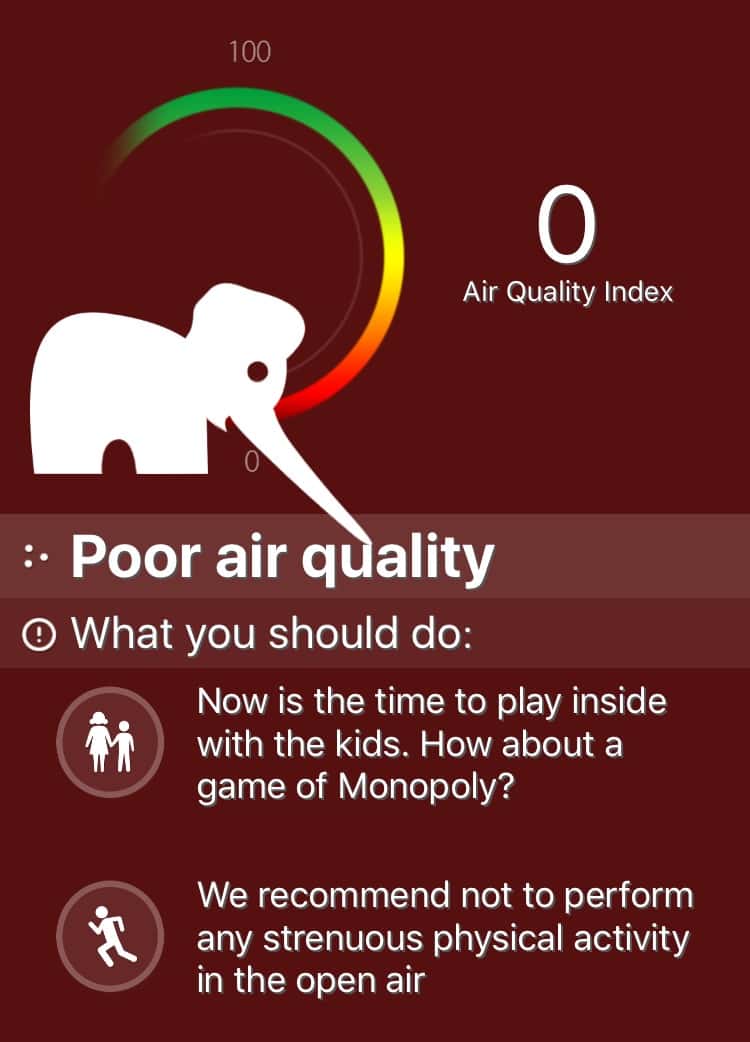 Check out the free Yahoo! Weather app for good radar, and if you want great radar, check out Dark Sky for $3.99. You can also listen to NOAA weather radio with a $3.99 app (I couldn't find a free version with more than two stars).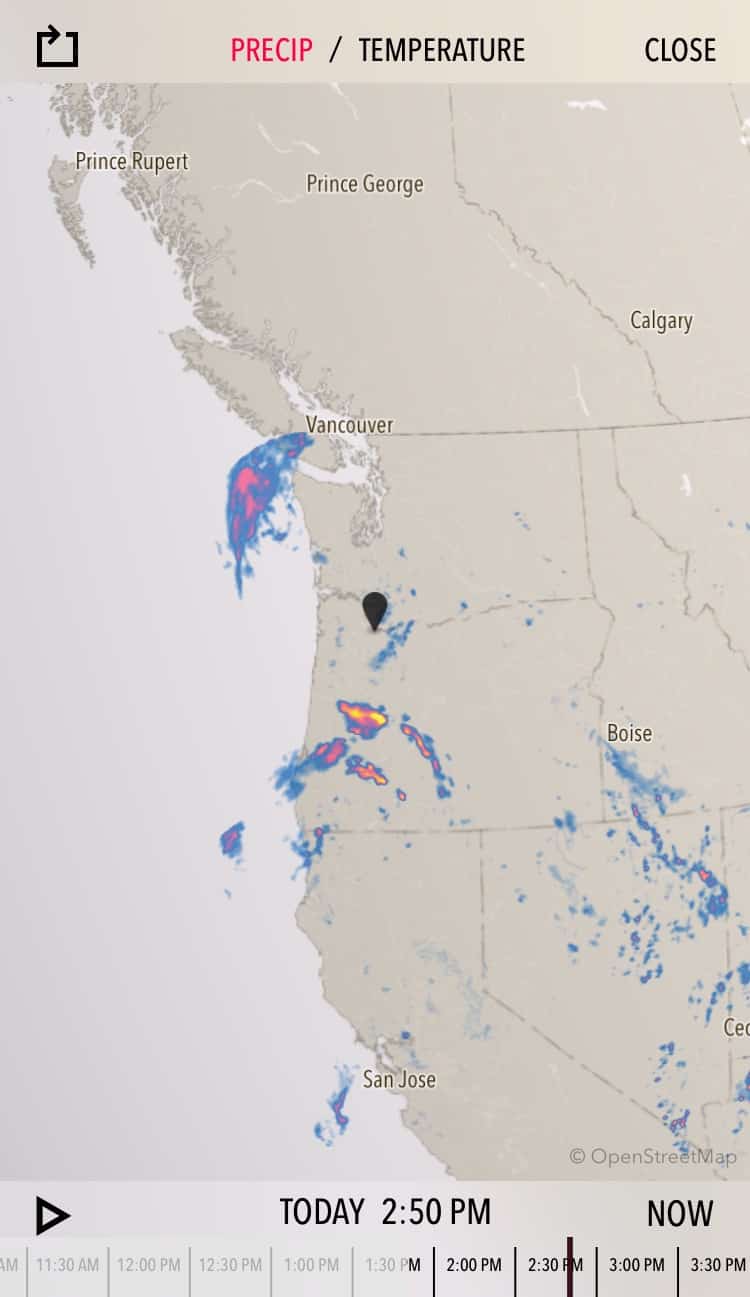 You can choose from a variety of apps from the Red Cross, too, whether you need something tailored to a particular weather situation or general First Aid. If you aren't near anything serious—but want to help—there's an app to help you locate and schedule blood donation.
Monitor what's happening during an emergency with a scanner app, like the free 5-0 Radio which also comes in a paid version that includes extra feeds like music and news.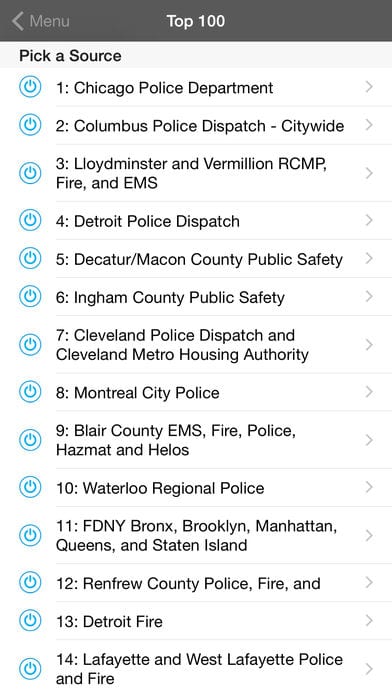 A classic that has been translated to digital is the $5.99 SAS Survival Guide, which is self contained (no connection needed) and makes a great reference if you find yourself having to make do wherever you are.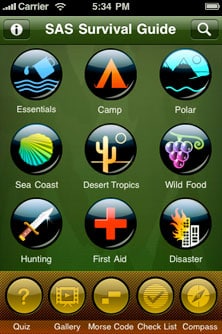 Emergency SOS on iOS 11 and Other Calling Platforms
Also note that if you're using an iOS 11 device, you have the new emergency contact method: Press the power button five times, and you will trigger a 911 call as well as notification to your Emergency Contact.
You may also want to find some alternative texting apps like WhatsApp or Zello, both of which allow you to set up group messages so you can communicate with others and let them know how you're doing. Sometimes these apps can work when text messages or calls won't go through, but you do need service.
Emergency Hardware and Readiness Gear Review
Emergency App Review