Notifications in iOS 11 have undergone some radical changes that you will probably want to know about. Some of them are for the better, but at least one involves "nerfing" a 3D Touch feature that I use all the time. Let's walk through the iOS 11 Notification Center, and how you can make the most of it.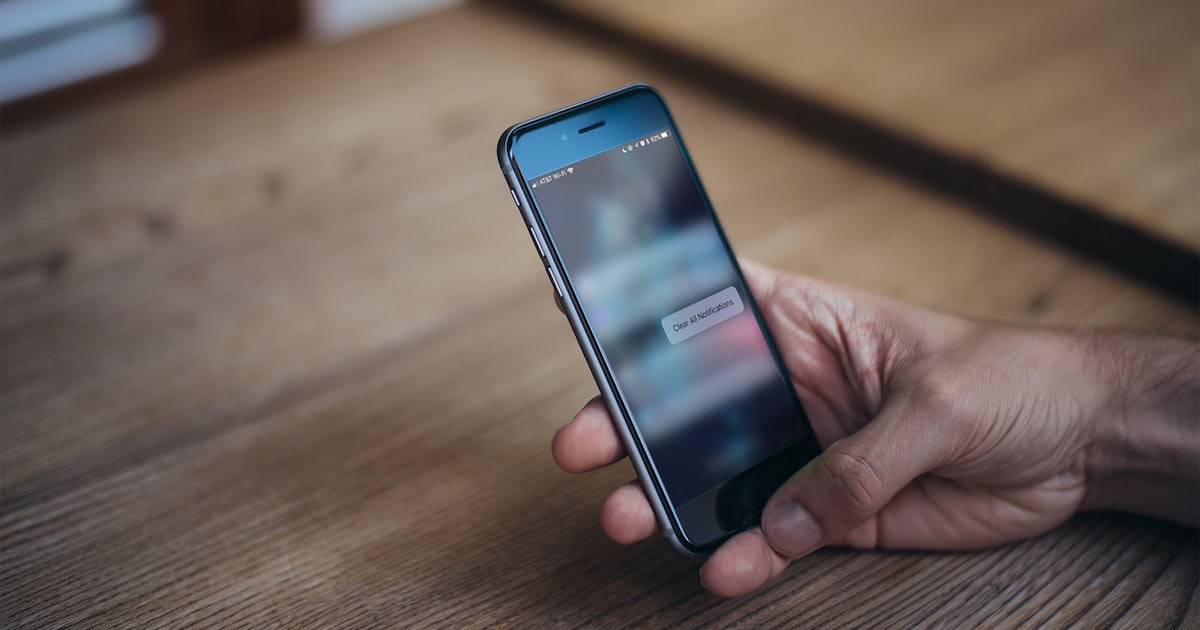 The Elephant in the Room, First
Every day, as notifications begin rolling in at 7 a.m., I scratch my head and cry to the air, "Why'd you do it, Apple?!" The feature that used to allow me to quickly dismiss multiple notifications at once has been made radically less useful. I'm referring to the 3D Touch action that allows you to deep-press the "X" above your notifications, and get an option to clear them all.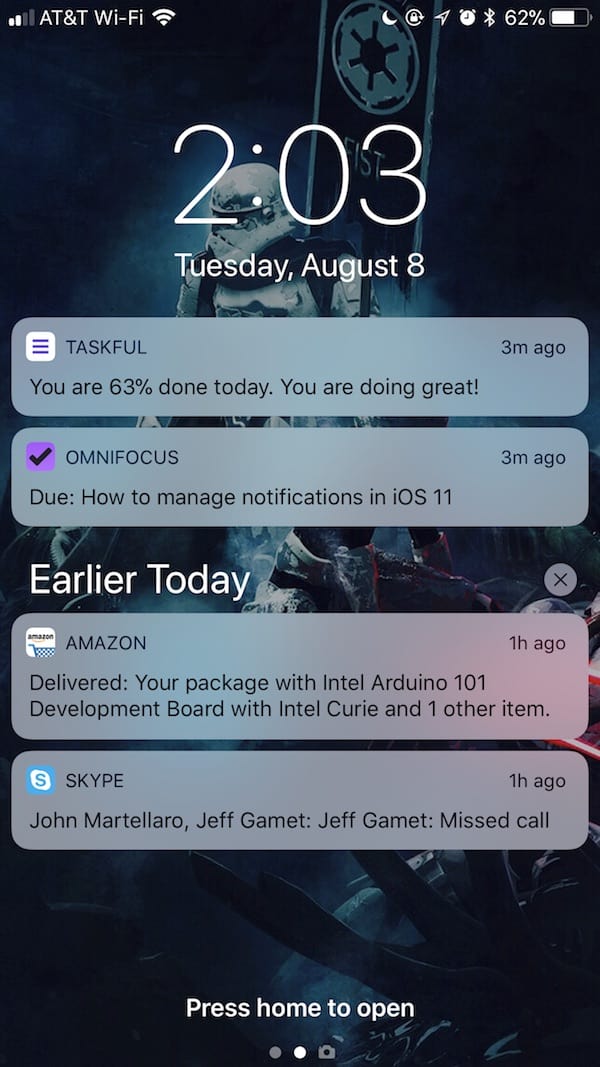 The feature is still there, but not for your most recent notifications. Instead, if you ignore the alerts for several hours, you'll notice it now appears beside an "Earlier Today" heading. Boo, hiss, Apple. When I get two or three notifications in the span of a few moments, I want to be able to dismiss them all in one fell swoop.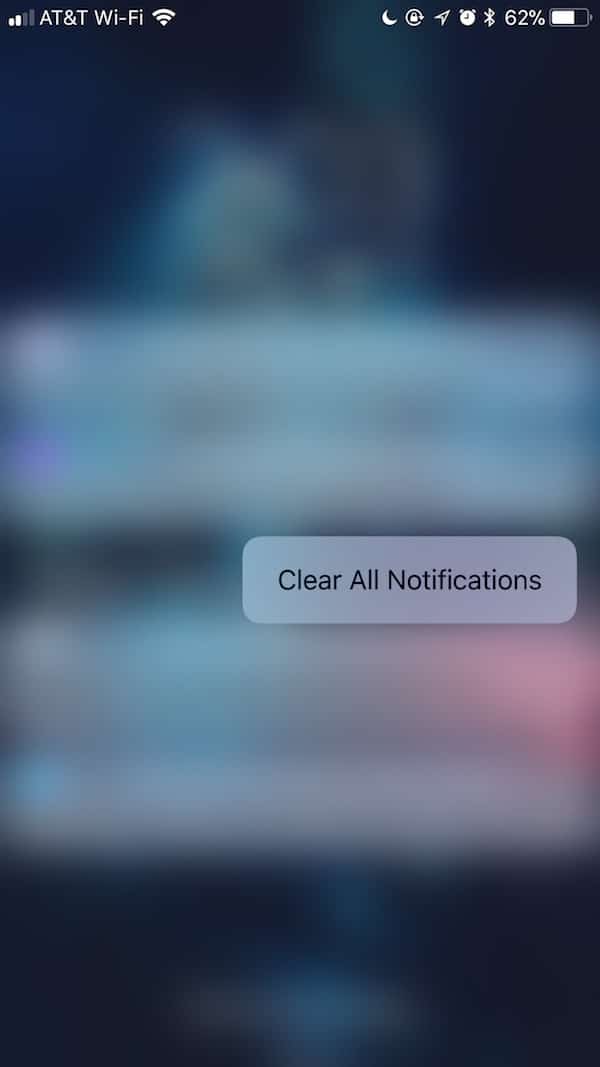 The Meat of the Changes in the iOS 11 Notification Center
Okay, that's out of my system. For now. Let's move on to the ways Apple has changed the iOS 11 Notification Center for the better. When you receive an alert, you can swipe it left or right to achieve different results.
Swipe a notification from left to right, and it will open up in that particular app. On the other hand, if you swipe it from right to left, other options will appear, like View and Clear. This is better explained with a video than words and pictures, so check out the walkthrough of the iOS 11 Notification Center below.
Of Course, This is a Beta, so All Is Subject to Change
This is current as of iOS 11 Developer Beta 5. At this point, we're pretty confident Apple is locking in what the full release of the new version will look and feel like. Be that as it may, some things may change between now and the actual release sometime in the fall of 2017. If you want to get in on the Public Beta, I'm pretty confident in recommending it even on primary devices at this point (but don't sue me, and make sure you keep a backup).