High Sierra's made it even easier to check the status of a current or upcoming flight by using the ever-handy Spotlight functionality! All you've gotta do is start by clicking on Spotlight's magnifying-glass icon in the upper-right corner of your screen…

…or pressing Spotlight's keyboard shortcut, which is Command-Spacebar. After you do either of those things, you can just type the airline and flight number into the search bar that'll appear, like so: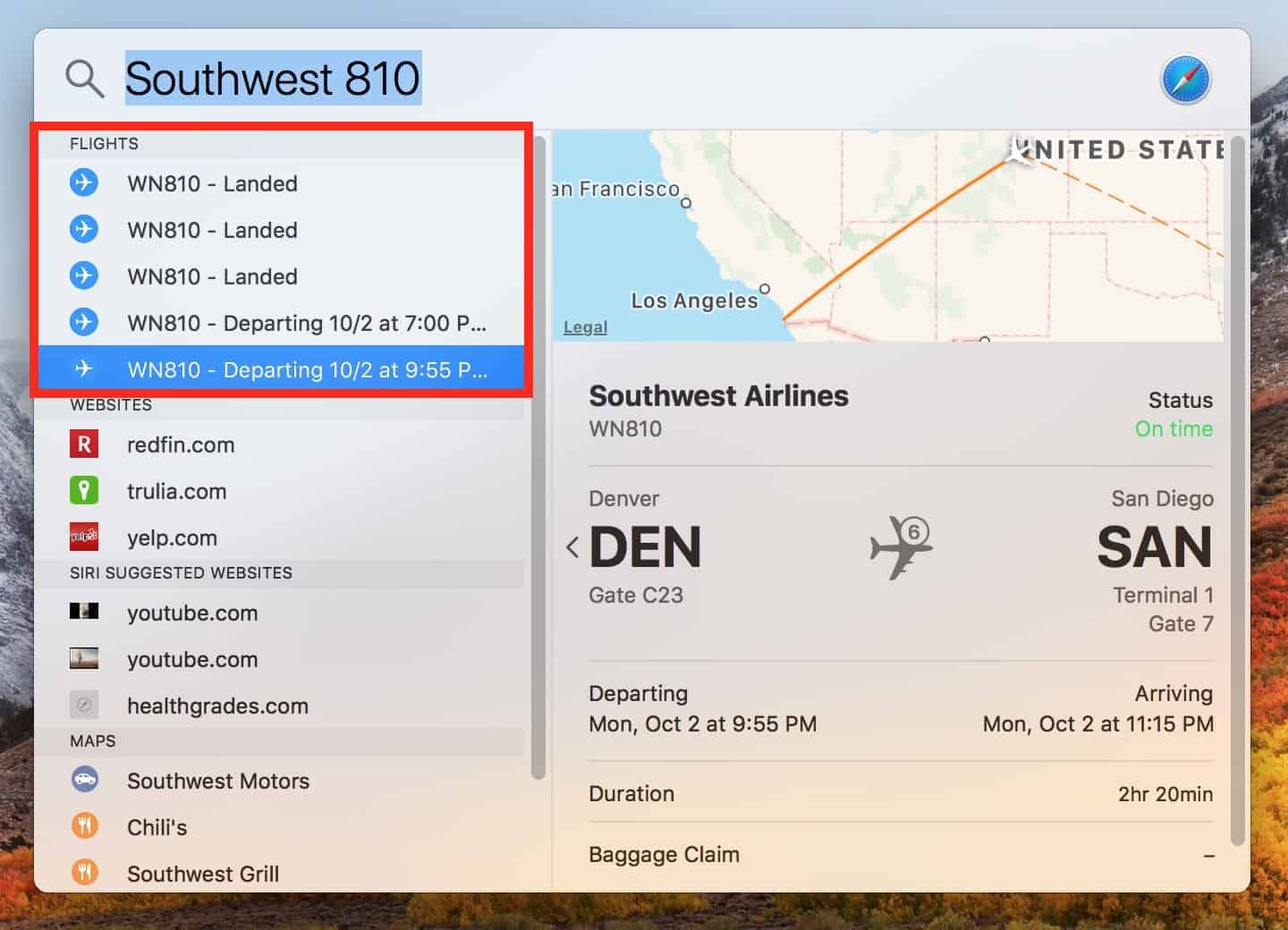 If you end up with multiple results in the left-hand list like I did, you can click through them to find the particular flight you're looking for (and get a lot of information on it).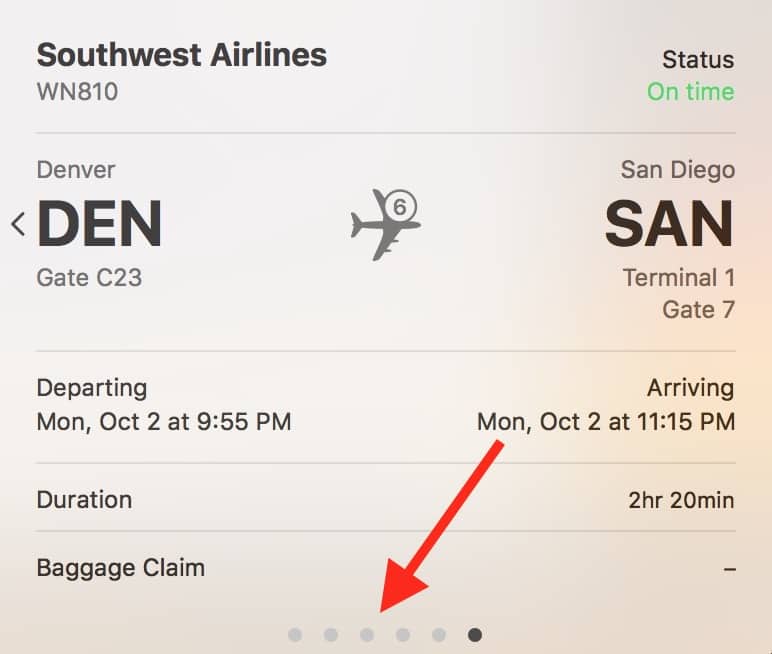 As I've indicated above, you can also tell that you've got more than one result by the little pips at the bottom of the right-hand pane. This'll indicate that you could swipe to view each of the results in turn if you'd rather do that than click them. Cool! I know High Sierra doesn't have a ton of new features, but I really like this one. Now I just need to fly more to get an excuse to use it.