Facebook is in the news again, this time because many people are realizing the social network for what it is: a vast surveillance network that makes the NSA look like amateurs. Recently a #DeleteFacebook trend became popular on Twitter. Deleting your Facebook is the best possible solution, but at the same time it might not be feasible for everyone.
Like it or not we're all ensnared in Facebook's claws, and unless you can convince your friends and family to ditch the social network with you, you might find yourself still using it. However, that doesn't mean you have to give up your personal information to do so. Enter Social Book Post Manager, a Chrome extension that lets you delete Facebook content in bulk.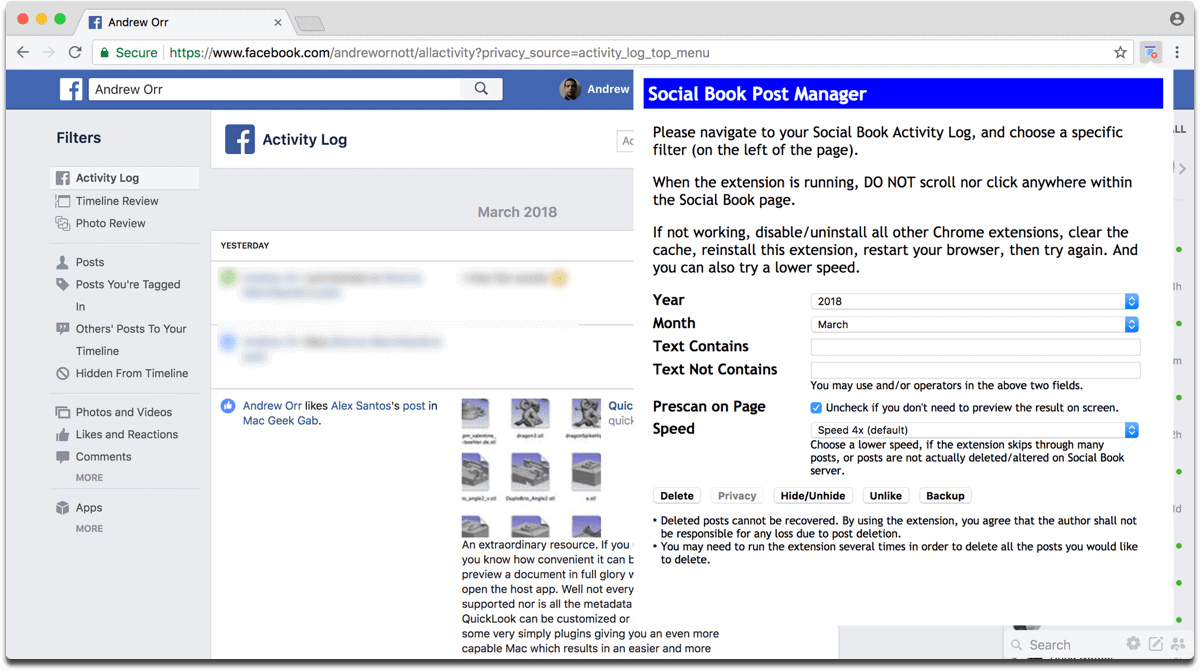 Delete Facebook Content
First, you can download Social Book Post Manager from the Chrome Web Store. After installing it, you'll have to navigate to your Activity Log. Don't worry, because clicking the extension will automatically bring you to the relevant page.
Deleting all of your content will take a while, but if you're really committed then it's the only way. In the Activity Log sidebar on the left, click on what you want to delete, like Posts, Comments, or Likes and Reactions. Then click the extension and pick a year, month, and speed.
After exhaustively using this for the past couple of days, here is my advice. It's better if you pick one year and one month at a time. The script won't catch everything, and you may end up having to manually remove stuff. Start running the script at 16x speed, then 8x, then 4x, and finally 1x to catch everything.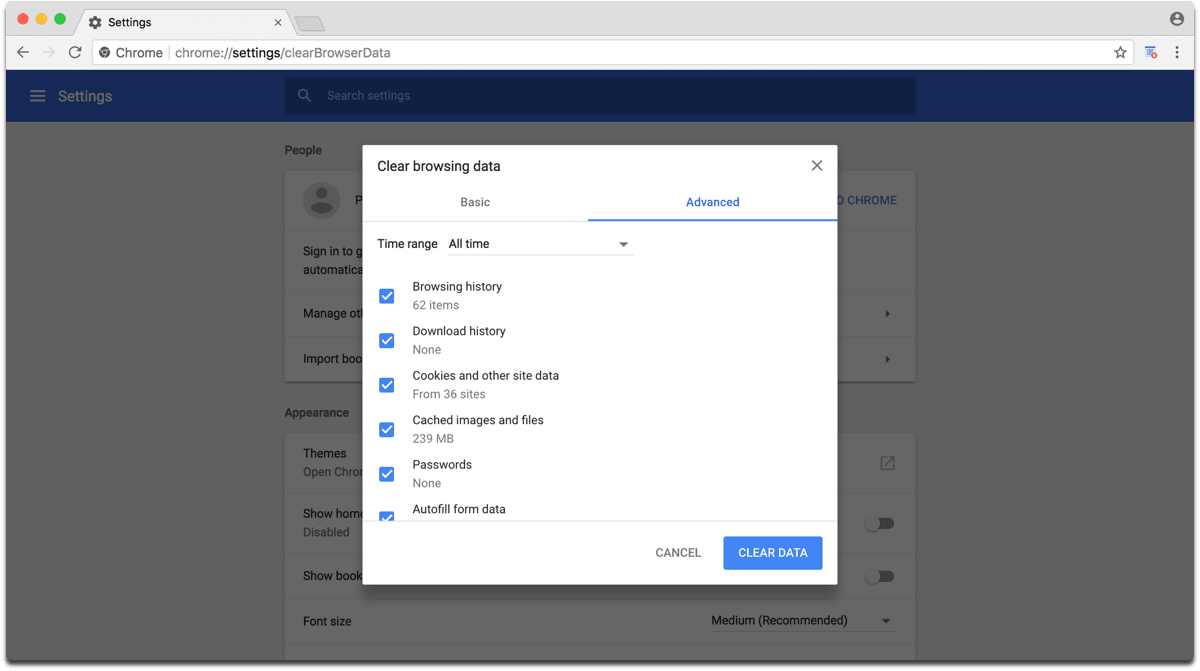 The instructions say that if it doesn't work, try removing or disabling your other extensions, then reinstall Social Book Post Manager. Clear the cache in Chrome by clicking on the three vertical dots on the upper right > More Tools > Clear Browsing Data. Click on the Advanced tab, check the box next to each item, and click Clear Data.
After that, it's also a good time to look at your Facebook privacy settings. You can remove third-party apps from your account or disable Facebook Platform altogether.