4K/UHD TV is emerging as mainstream. It has proven advantages and is here to stay. If you're planning to make the leap, this article will help you get started.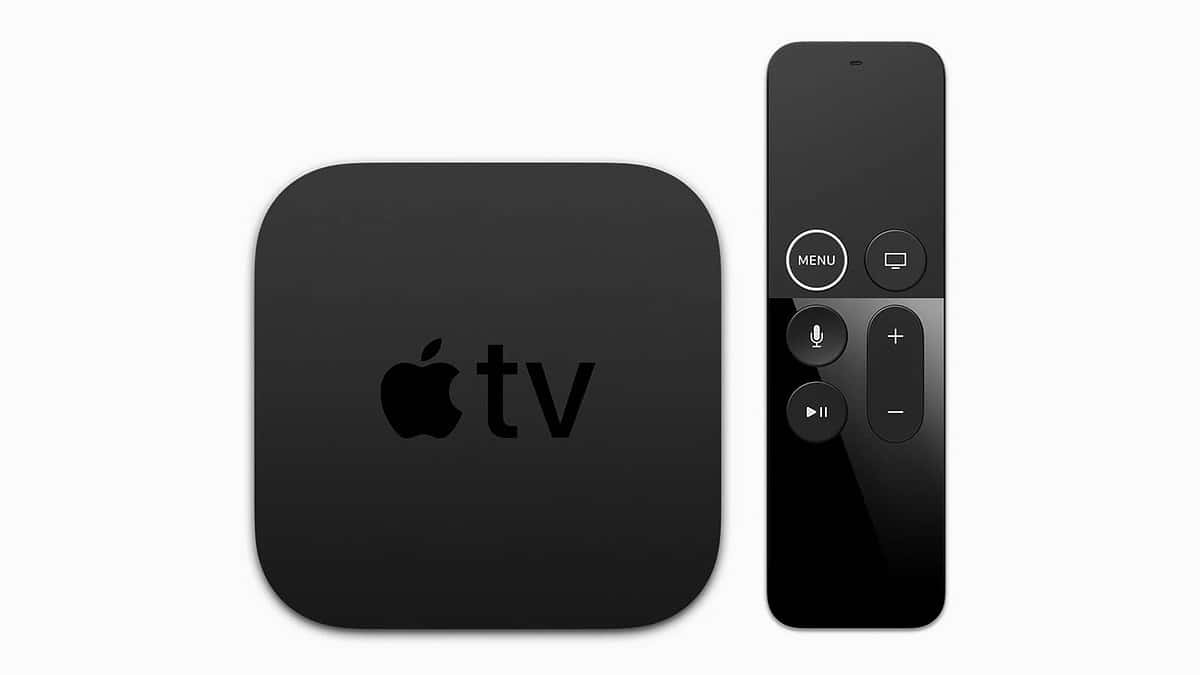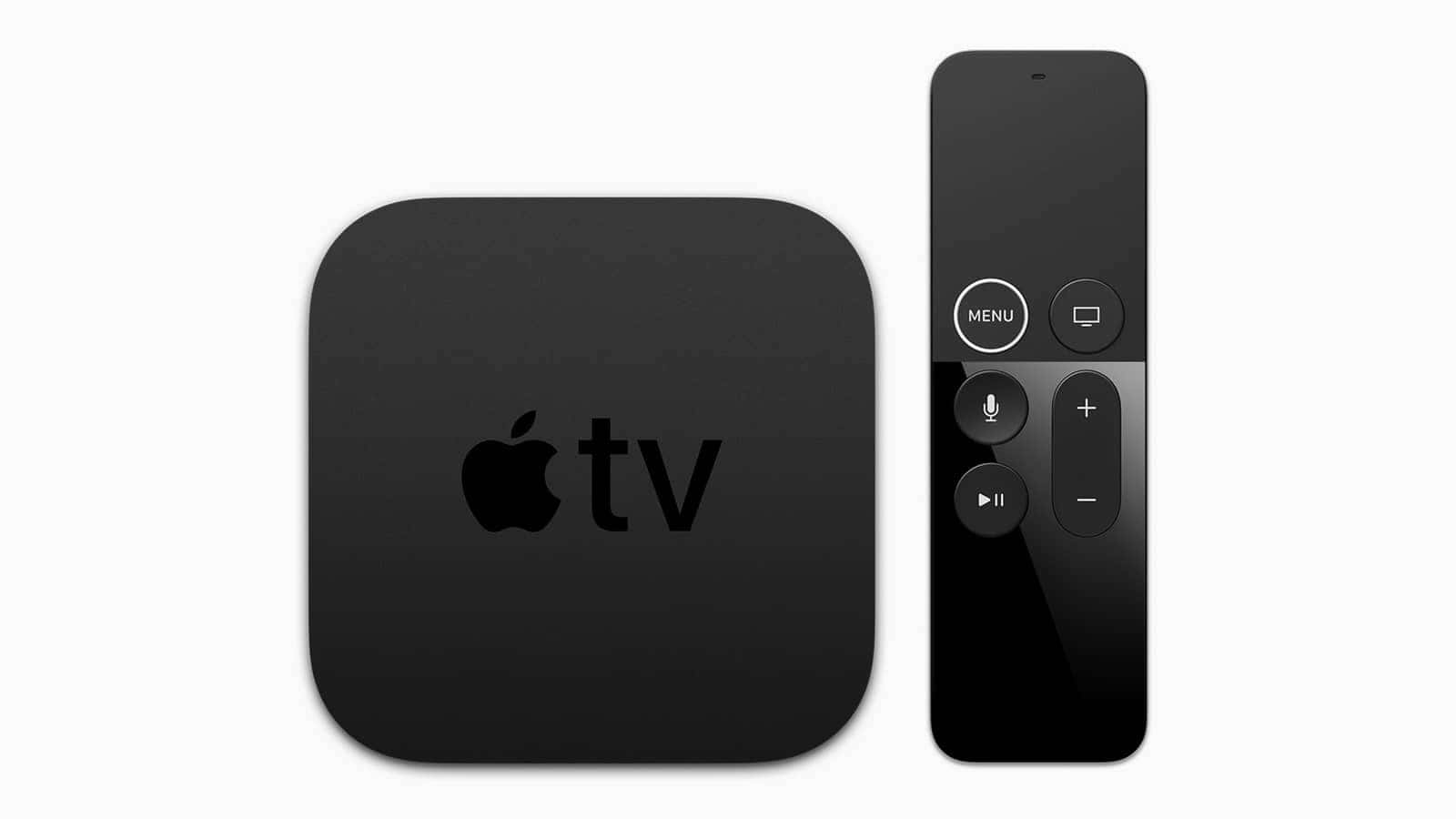 [Is it Time to Move to 4K TV? Absolutely! ]
Apple TV 4K Choice
First, if you're reading this, it's likely you're a fan of Apple products. An Apple TV 4K is probably on your mind. That's a very good choice as your gateway to today's 4K/UHD content. Having had one for a year, I can confidently recommend it. The Apple TV is well built, and it supports the popular video resolutions, the popular High Dynamics Range (HDR) formats, and the popular audio formats. Here's a link to its technical specifications.
Perhaps the major reason 4K/UHD has caught on is the introduction of a video enhancement technology called High Dynamic Range (HDR). Briefly, this technology supports the 10-bit color in your 4K/UHD TV and supports a wider range of contrast and brightness. Here's a great tutorial on HDR. It's essential reading for those just starting their 4K/UHD migration.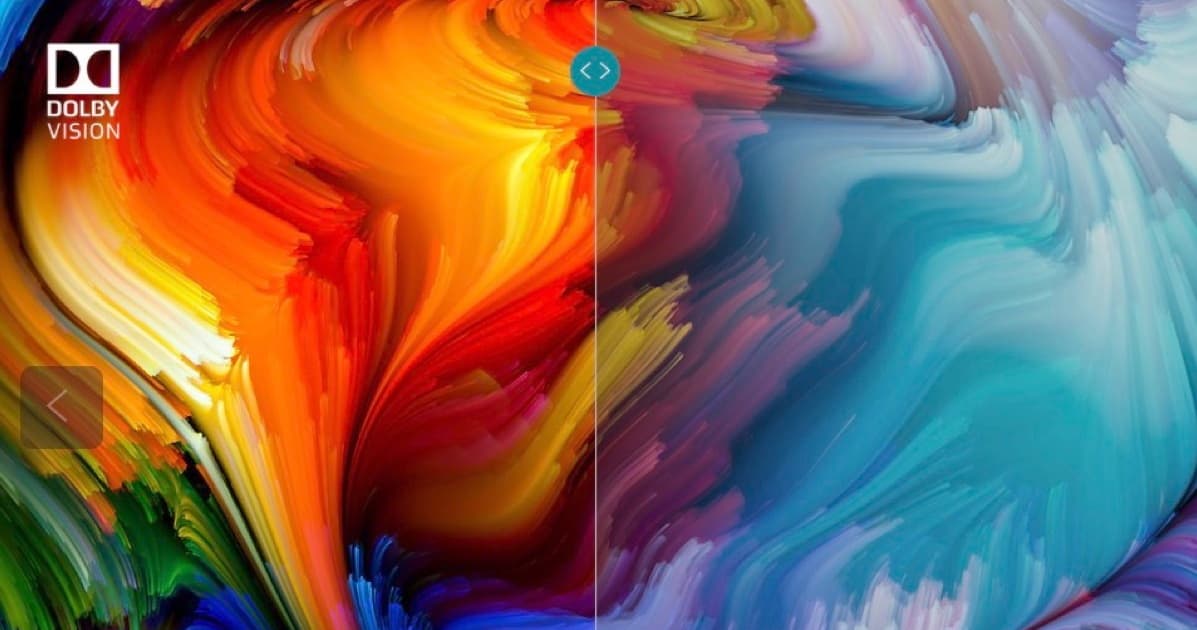 Select the 4K/UHD TV
The next project is to make sure the 4K/UHD TV you have your eye on has HDR support for the same formats the Apple TV 4K supports. That is, primarily HDR10 and Dolby Vision—secondarily HLG. For example, Samsung 4K/UHD TVs do not support Dolby Vision. Instead, Samsung and Panasonic have partnered on something called HDR10+, and that format is still struggling to gain acceptance in the marketplace. As an owner of an Apple TV 4K, I recommend focusing on Dolby Vision and HDR10.
There's a terrific tabbed chart at the end of this next linked article that shows which TV brands support which types of HDR. "HDR video formats – the prospects" (The article is slightly out of date, and I've asked the author if the chart has been updated.) Here's a static version of the first tab.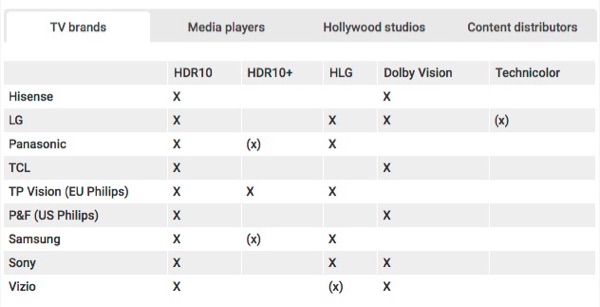 Streaming Content in 4K/UHD
Project number three means matching your desired streaming content and its HDR support with your candidate 4K/UHD TV that will be driven by the Apple TV 4K. For example, as of this writing, Hulu doesn't stream any content in 4K, but many other services do, and they all support HDR10. Notably, Amazon's Prime TV, Apple's iTunes, Netflix and Vudu also support Dolby Vision. So matching the TV technology to your desired content and corresponding streaming services is necessary.
Note: you'll need a minumum of 15 Mbps speed from your ISP to support 4K/UHD. 25 Mbps is better. You may need to upgrade your service plan.
Here's an article that that recaps and expands on all this. "Understanding Apple TV 4K, HDR and Dolby Vision."
Finally, your streaming service of choice may have tiered offerings. That is, you may have to pay a higher monthly fee to get 4K/UHD content. See, for example, "How to Get 4K/UHD and HDR Content on Netflix with Apple TV 4K."
Wrap Up
This may seem like a lot to digest, and it is. The days of buying a new TV and simply plugging it into a cable TV coax line are over. But the payoff is huge. Once you've watched streaming content in 4K/UHD and Dolby Vision, you'll never want to go back to plain old, 8-bit HD.
There's much more to get into, but I'm out of room. What questions do you have?