The lock screen in iOS has grown much more useful over the years. Push Notifications became useful enough that some started calling them "the new interface," while widgets have gained power and flexibility. All this is great for convenience and faster ways to manage byte-sized tasks during the day. But that potentially sensitive information is glanceable for others, too—no passcode or Touch ID required. It might be time to think about a Lock Screen Detox, and here are some ideas to try.
Push Notipocalypse
Let's tackle the easiest option first. Go into Settings > Notifications, and shut off every app that may be too active, or simply too over-eager with notifications.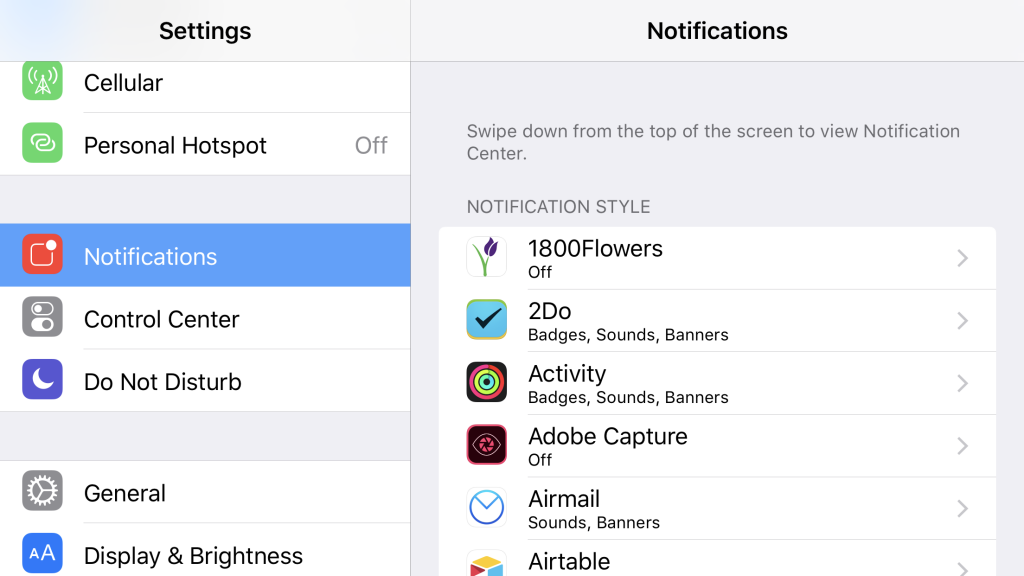 One trick here: If it's an app you know you check often enough during the day, such as email or collaborative task managers like Basecamp, maybe notifications are just redundant noise.
Control Center and HomeKit
I don't think smart accessories and home automation are mainstream just yet. But those who have started adopting them might want to think about which controls they set up in the new HomeKit app. If you add any accessories or "scenes" (custom templates for smart light bulb setups) to Favorites in the HomeKit app, they'll appear in Control Center.
Of course, this is really convenient access to some of this fun smart automation stuff. But it also means someone could control your lighting and possibly some accessories from a couple swipes on your unattended device. Note that HomeKit restricts some sensitive actions, such as unlocking your house, from running until you also authenticate with Touch ID.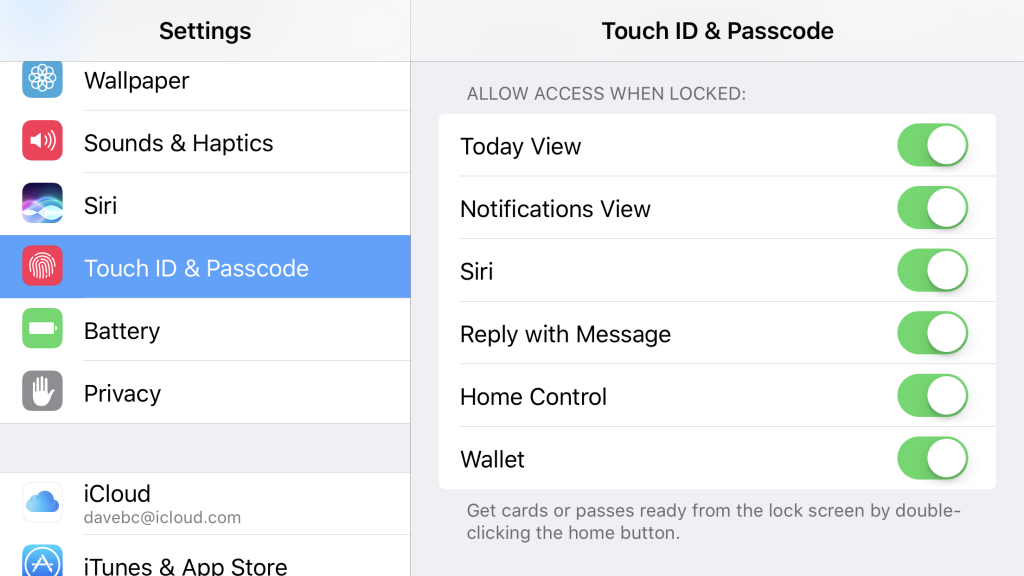 If you're considering switching things up a bit, you can reorganize your accessories and scenes in the HomeKit app. You can also shut off the Control Center's access to HomeKit actions entirely in Settings > Touch ID & Passcode.
Control other key lock screen components
Speaking of Settings > Touch ID & Passcode, you can disable a good number of core iOS features from being accessible on the lock screen. Major features like Siri, Wallet (and Apple Pay), Notification Center, and the Today page can all be toggled here, making them available only after you've unlocked your device with Touch ID or a passcode.
Next: Controlling Widgets, Notification Center, and More