You may remember our guide to setting up iCloud content caching on macOS High Sierra. It's a way to make updating easier when you have multiple Apple devices. But there are advanced content caching settings you can use. Here's how to fine-tune caching for your network configuration and needs.
In order to make use of these tweaks, it helps to be comfortable with the Terminal. Or, you can modify key values in the /Library/Preferences/com.apple.AssetCache.plist file. For some changes to take effect, you'll need to stop and restart the service.
Warning: Don't change any settings in the com.apple.AssetCache.plist file other than the ones described below.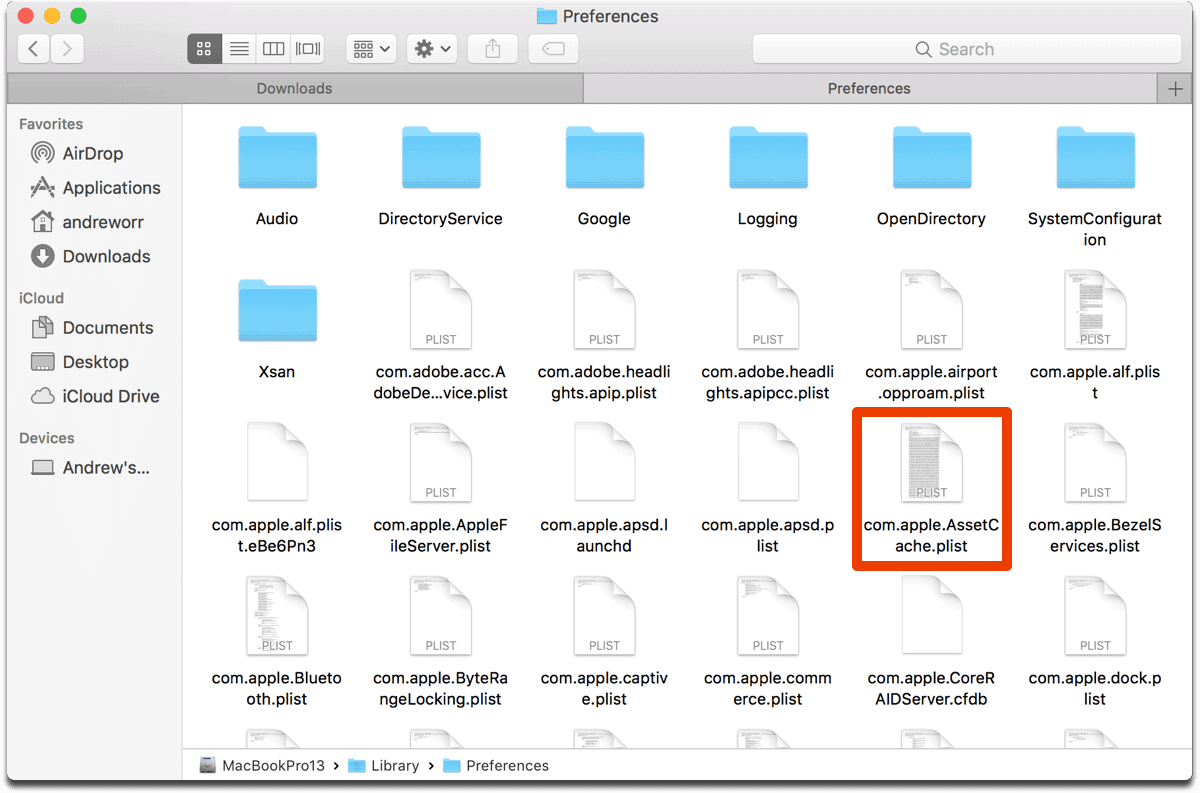 Advanced Content Caching Commands
You can set simple and more complex keys by using the defaults command. As an example, to set the Interface key to en1, use this command as admin:
sudo -u _assetcache defaults write /Library/Preferences/com.apple.AssetCache.plist Interface -string en1
You can find the full list of keys on Apple's support page, but I'll share some important ones below.
AllowCacheDelete: Allow content to be purged from the cache automatically when the computer needs disk space for other apps.
AllowSharedCaching: Controls the caching of non-iCloud content, such as apps and software updates. At least one of the AllowPersonalCaching or AllowSharedCaching keys must be yes.
AllowWirelessPortable: Allow portable computers that have only Wi-Fi network connections to run content caching.
Interface: The BSD name of a network interface to be used by the content cache.
LogClientIdentity: Determines whether or not the content cache should log the IP address and port number of the clients that request content.
You can set advanced configuration parameters using the command sudo -u _assetcache defaults write /Library/Preferences/com.apple.AssetCache.plist, followed by the command sudo AssetCacheManagerUtil reloadSettings. Use the command AssetCacheManagerUtil settings to view the standard (non-advanced) settings.