Facebook digs pretty deep into our personal lives, but that doesn't mean you have to blindly hand over all of your intimate details. Check out The Mac Observer's tips on managing your Facebook privacy settings, deleting posts, shutting down your account, and more.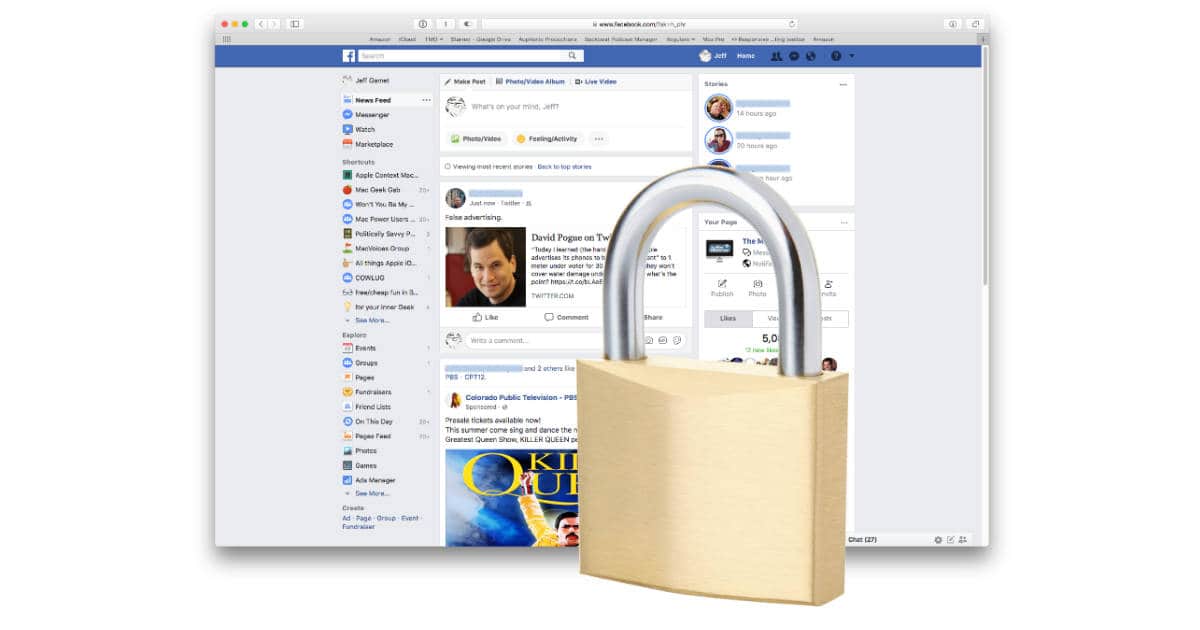 How to Take Control of Your Facebook Privacy Settings
You're probably sharing more information with Facebook than you realize. The controls to manage just what you share, and who can see it, are tucked away in your account settings.
How to Delete Facebook Content in Bulk Using a Chrome Extension
Let's say you realize a bunch of your Facebook posts probably shouldn't have ever gone to your timeline. You don't have to resort to deleting them one at a time thanks to this slick Google Chrome extension.
How to Deauthorize Facebook Apps From Your Account
The list of apps that have access to your Facebook account can get really long really fast without you realizing what's happening. Here's how to check to see what has permission to access your account, and how to deauthorize individual apps.
Here's How to Block Facebook Platform Data Sharing
If deauthorizing individual apps from accessing your Facebook account is one way to go, or you could block all third-party apps completely. You'll have to turn off Facebook Platform, which only takes a few steps.
How to Permanently Delete Your Facebook Account
Deleting your Facebook account is the ultimate—and permanent—way to stop Facebook and linked third-party apps from collecting so much of your personal data. You can also deactivate your account in case there's a chance you'll want to use Facebook again later.
Preparing Your Social Network for the Afterlife
As far as we know, it's impossible to post to social networks after you die. That doesn't, however, mean you can't control what happens with your Facebook account once you're gone. Facebook has options for turning your timeline into a memorial, and for assigning someone to take over your account, too.
Going Nuclear: How to Block Facebook Completely From Your Mac
Let's say you permanently delete your Facebook account and want to make sure the social network service doesn't have any way to keep tracking you. That'll involve blocking Facebook-owned domains, so you'll want to follow along with our How-to so you get all the steps right.
Here's How to Tell if Cambridge Analytica Got Your Facebook Profile
Millions of Facebook user profiles were harvested through a personality profile quiz app and ultimately ended up in the hands of Cambridge Analytica. Now Facebook has a webpage that'll let you know if your profile is on the list.