Ebay has $100 iTunes gift cards for $85, a 15% discount. As deals on iTunes cards have become rarer, this is one of the best offers out there. You can use them to pay for apps, books, music, songs, movies, Apple Music, in-app purchases, and even subscriptions to third party services through the App Store.
[How to Save Money on Subscriptions to Netflix, Pandora, and Other Services]
iTunes Gift Card Deals
These are digital gift cards delivered via email, usually within two hours. You can also send them directly to someone else as a gift. I've ordered scores of these discounted cards through Ebay and PayPal over the years, and they're great. Here's what they look when they're delivered.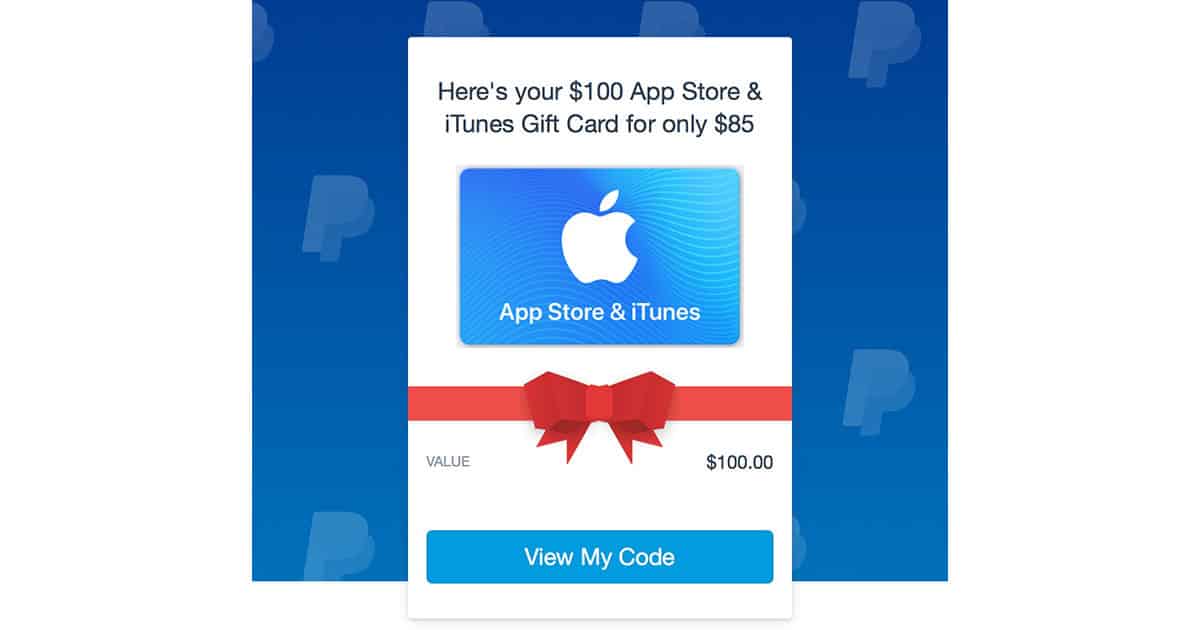 Note that these tend to go fast after we post them. Get 'em while you can.
[Update: Link to the Ebay deal added.]