It's a brand new year, and many people like to make a resolution to improve themselves. A popular New Year's resolution is fitness, and it's a good goal to have. Whether you just joined a gym or you work out at home, here are some goal-oriented apps to help you with your fitness resolution. I also wrote a fitness app roundup for Thanksgiving, which you can find here.
Fabulous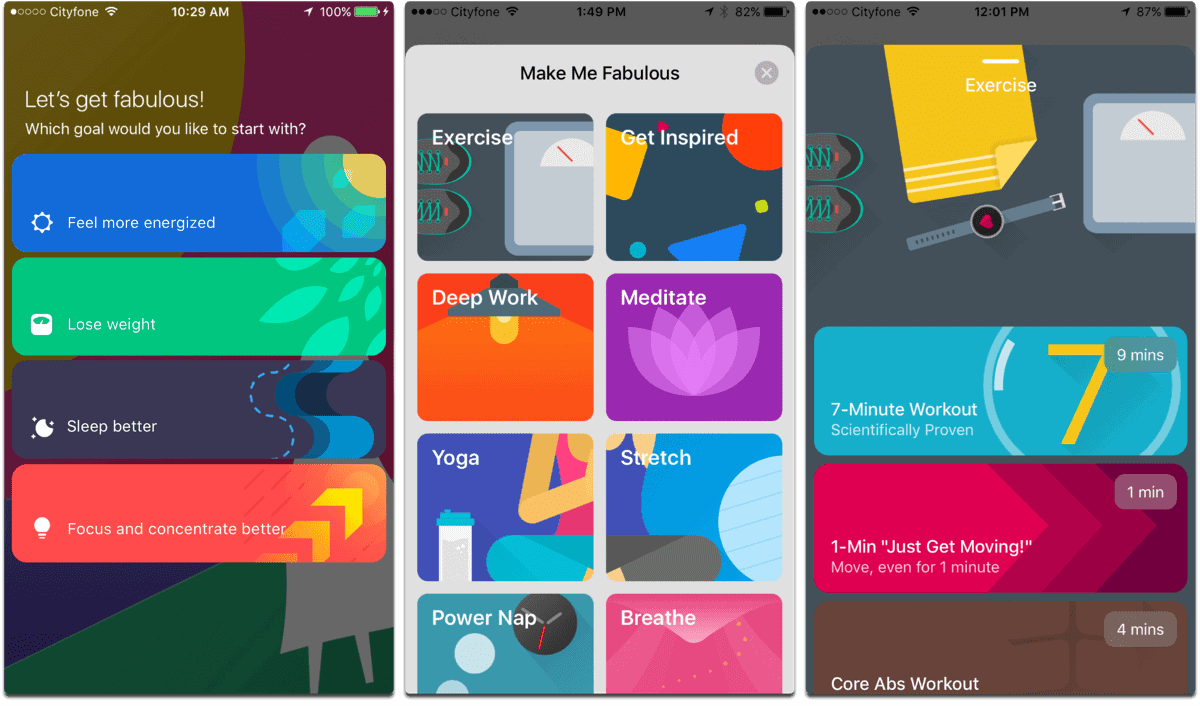 Fabulous is a personal coach and fitness app in one. It helps you be more focused, lose weight, and sleep better by helping you create healthy habits and routines. It features seven minute workouts, zen and vipassana meditation, a happiness trainer, power nap sessions, and a yoga pack for beginners. Fabulous is Free, with subscription options available.
My Fitness by Jillian Michaels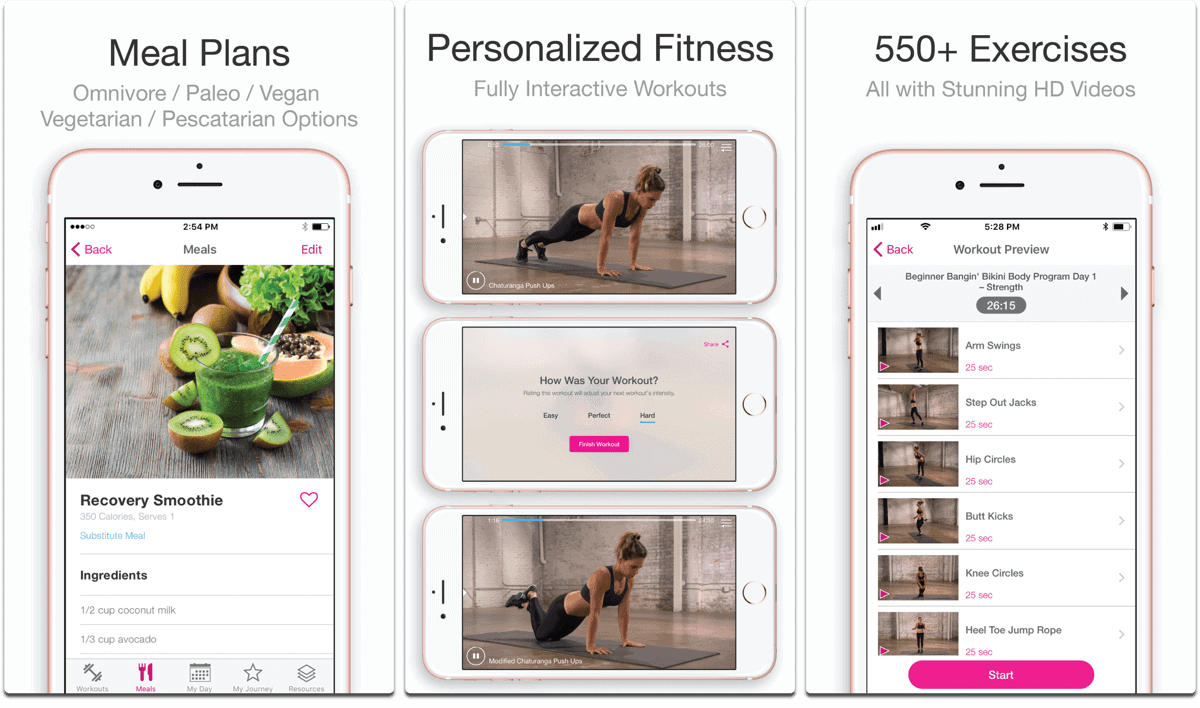 Personal trainer Jillian Michaels has a fitness app that builds around your health goals. There are exercise plans, meal plans, and fitness tips that are personalized to you. It includes HD videos for beginner, intermediate, and advanced workouts, and the workouts range from seven minutes to forty-five minutes. If you listen to music during exercise, the app has a beat sync that changes the beat of your music to drive your pace. My Fitness is Free, with multiple subscription plans.
HabitMinder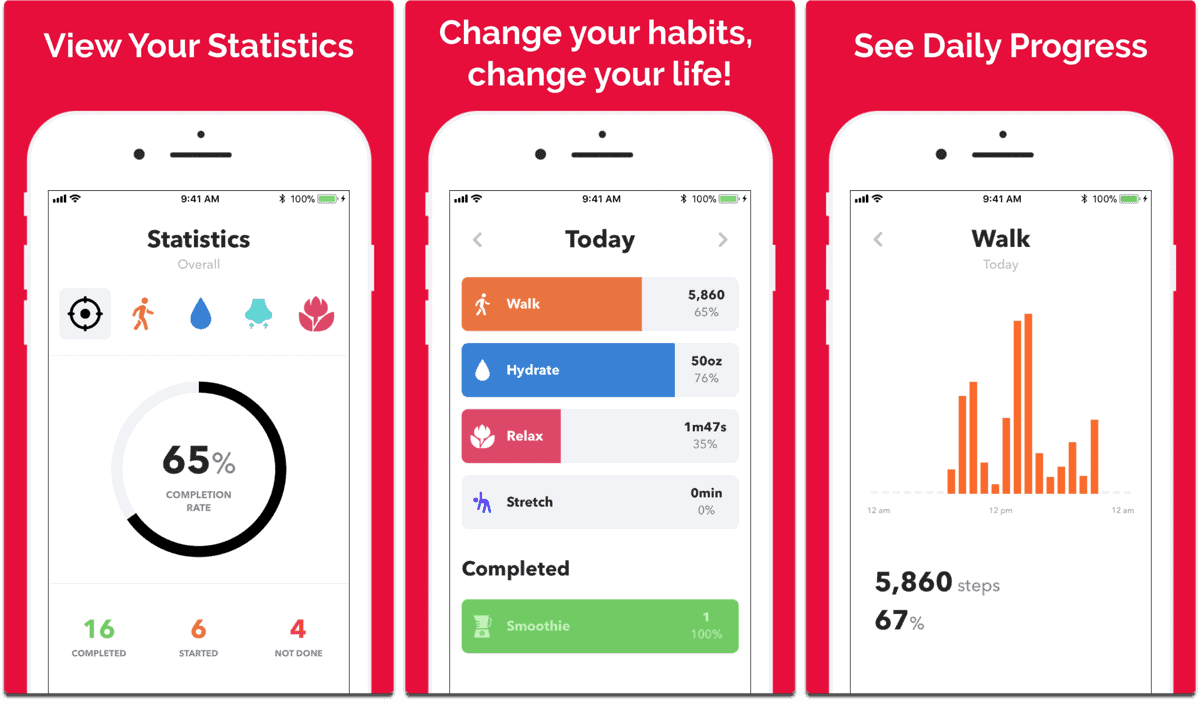 HabitMinder isn't a fitness app per se, but it can help you with your fitness goals. It helps you build healthy habits like walking, hydration, mindfulness, exercise, stretching, standing, squats, eating, and sleeping. It keeps you accountable by reminding you about your goals. You can track sessions, see daily progress and view statistics. HabitMinder is Free, with subscription plans.
Weight Loss Fitness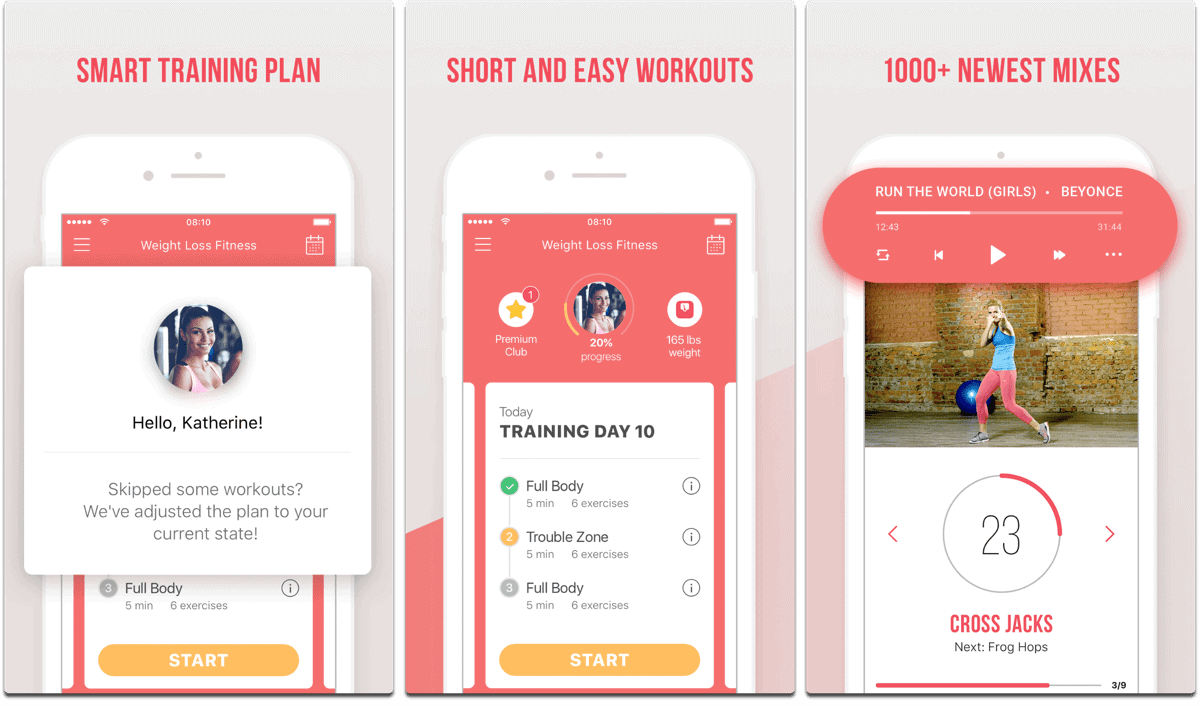 As the name suggests, this app is all about working out to help you lose weight. It offers smart, personalized training plans with its proprietary Personal Fitness Platform Artificial Intelligence. Training sessions are only six minutes a day, with video and audio coach support. You also get energizing music mixes, smart reminders, detailed weight progress stats, and tips to inspire you to live a healthy, happy life. Weight Loss Fitness is Free, with subscription plans.