Don't like the AirPods or want something different? We've rounded up five AirPods alternatives, and these Bluetooth headphones will let you wirelessly jam out.
[tvOS: Use AirPods With Apple TV Much Faster With This Trick]
BeatsX
BeatsX headphones are a popular alternative with up to 8 hours of battery life. They charge fast too; five minutes of charge gives you two hours of playback. As in-ear headphones they have better noise isolation than AirPods. They have a built-in microphone so you can take calls, talk to Siri, and control your music. You can get a pair at Apple's online store for US$119.95.
JayBird X3
JayBird Bluetooth headphones are sport models with wings that will help them stay in your ears when you exercise. You'll get up to 8 hours of battery life, and they are resistant to sweat and water with a hydrophobic nanocoating. Like BeatsX, these are in-ear headphones with noise isolation. Get a pair on Amazon for US$104.
JBL Everest Elite 100
If you want something even more affordable, you can't go wrong with JBL's Bluetooth earbuds. They have active noise cancelling technology so you can have an immersive music experience. It has a built-in microphone and you'll get up to 6 hours of listening time. Amazon has a pair for US$48.99.
Earin M1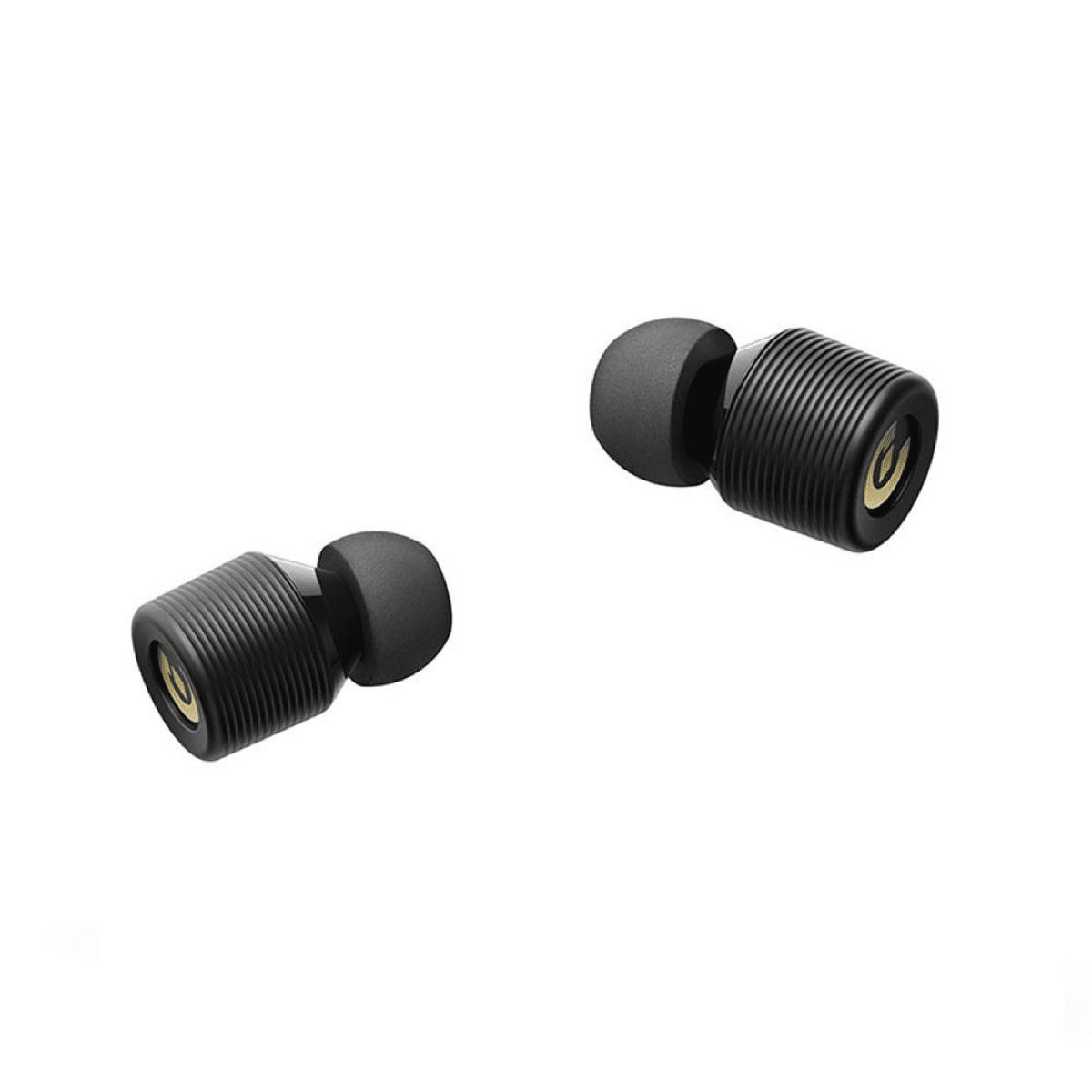 Like AirPods, Earin M1 buds are completely wire-free, and there are accessories included like wings and extra foam tips. Earin says you'll get up to 12 hours of listening time (3 hours playback per charge + 3 charges in the capsule). These buds also won a design award in 2016. Get a pair on Amazon for US$79.
SoundPEATS
The most affordable of the bunch, SoundPEATS have up to 8 hours of playback, a magnetic design, and high-quality sound with an APTX codec. Like the JayBirds, these are sweat-resistant and rated at IPX6. Get a pair on Amazon for US$28.99.