Clefmeister the Tipmeister is back, this time with five hidden macOS features. Yesterday, we covered some terrific iOS tips, so it's time to show the Mac some love. These range from letting you be specific about who knows you've read their text messages to getting a better view of a Word document or photograph. Some of the features have been around since OS X Mavericks, but they all work on macOS Sierra and the High Sierra developer beta.
If you're an Apple Music subscriber and use iTunes on your Mac, you'll be pleased to know you can access song lyrics without ever leaving the app. If you click the "Up Next" button to the right of the status window, you'll see a tab for lyrics. Check it out, and quit getting those song lyrics wrong.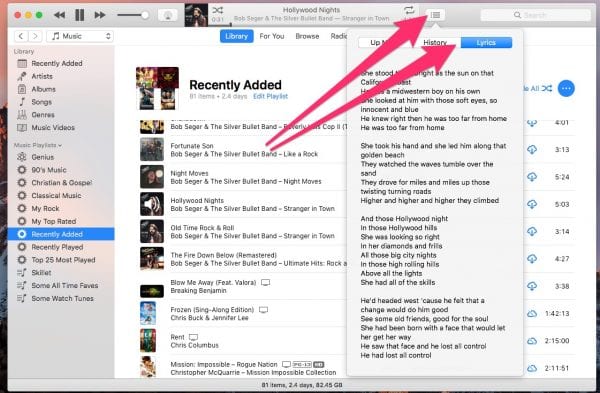 2. Two Ways to Turn on Do Not Disturb
You can have Do Not Disturb scheduled to turn on at specific times, but what about when you need it during the day? That's actually easy, and there are two ways to do it. If you're in the Notification Center already, simply pull down the panel until you see Do Not Disturb. If your Mac supports it, you can also enable Night Shift mode from there.
As an alternate way, you can just Option-click the Notification Center icon in the status bar, and Do Not Disturb will turn on.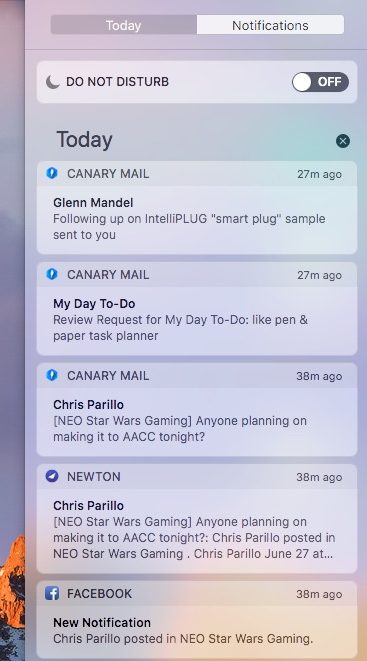 3. Delete Apps From Launchpad
Say what you will about Launchpad, but it does have one hidden gem. You can delete apps from your Applications folder using Launchpad, just like you can from the Home Screen on iOS. Simply bring up the Launchpad app, and press the Option key until the apps start wiggling. You'll see "X" symbols in the apps you can delete, so go ahead and clean up your Applications folder. Technically, you should be using an app cleaner, but you like to live on the edge.
Up next: more hidden macOS features!