Now that Thanksgiving is over, the turkey isn't the only thing that's stuffed. Full bellies and food comas aside, it's time to work off those calories. We've found six fitness apps that will help you kick it into gear and get fit before that Christmas dinner.
Update: We have another fitness app roundup focused on goal-oriented apps for your New Year's Resolution.
Nike Training Club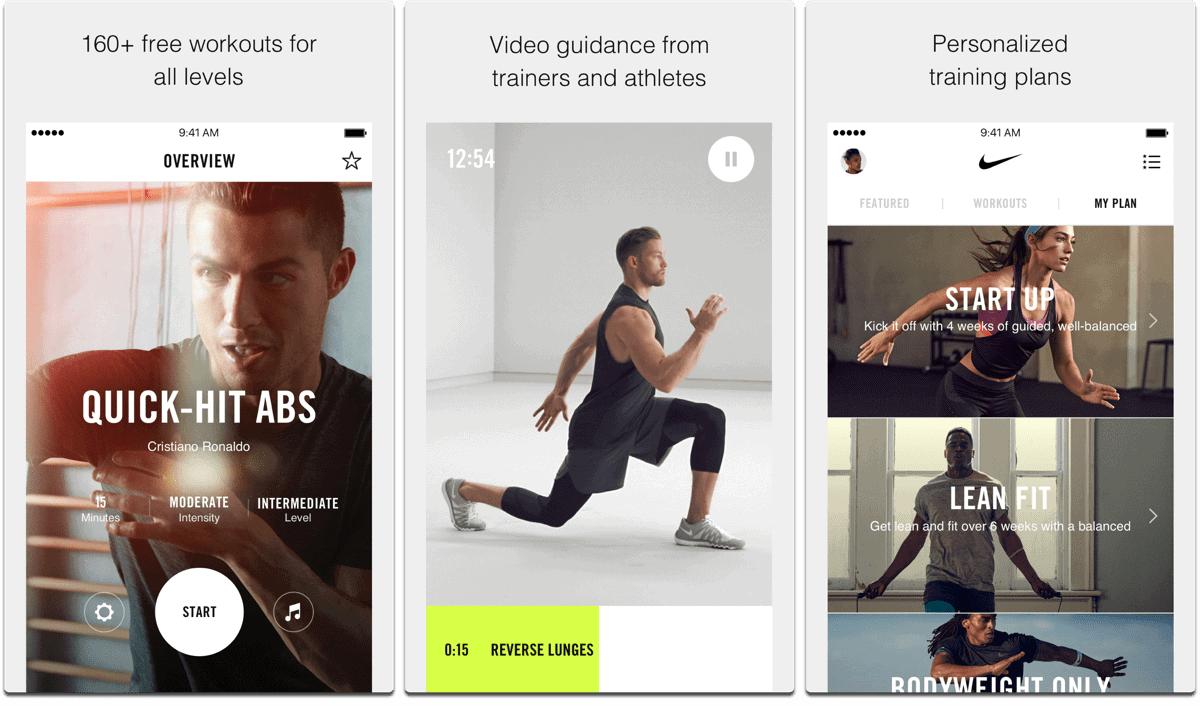 Nike Training Club has over 160 workouts and personalize training plans. From strength training and endurance, to mobility and yoga, Nike's Master Trainers will drill you in fitness. The training plans are adapted to you and your schedule, with workouts ranging from 15 to 45 minutes. | Nike Training Club – Free
Strava Running and Cycling GPS
Want a change of pace? Get your shoes on and start running and biking. You can compare your performance over time, track runs, rides, and activities. Join exercise clubs with other people, with training buddies and personal achievements. | Strava – Free
PEAR Personal Fitness Coach
PEAR is a personal fitness coach that gives you workouts that include running, HIIT, treadmill, elliptical, spin, strength, yoga, and more. The app boasts real-time personal training from Olympians and World Champions via audio coaching. PEAR gives you a free 14-day trial, and after that a membership is US$5.99/month or US$39.99.
Seven Minute Workout
The seven minute workout is based on scientific studies to provide the maximum benefit in the shortest amount of time. You can work out anytime, anywhere, without special equipment. Compete with friends and earn achievements. You can join the 7 Club to get personal workout plans adapted to your fitness level. Seven Minute is Free, with a membership costing US$9.99/month or US$79.99/year.
Fitness Buddy+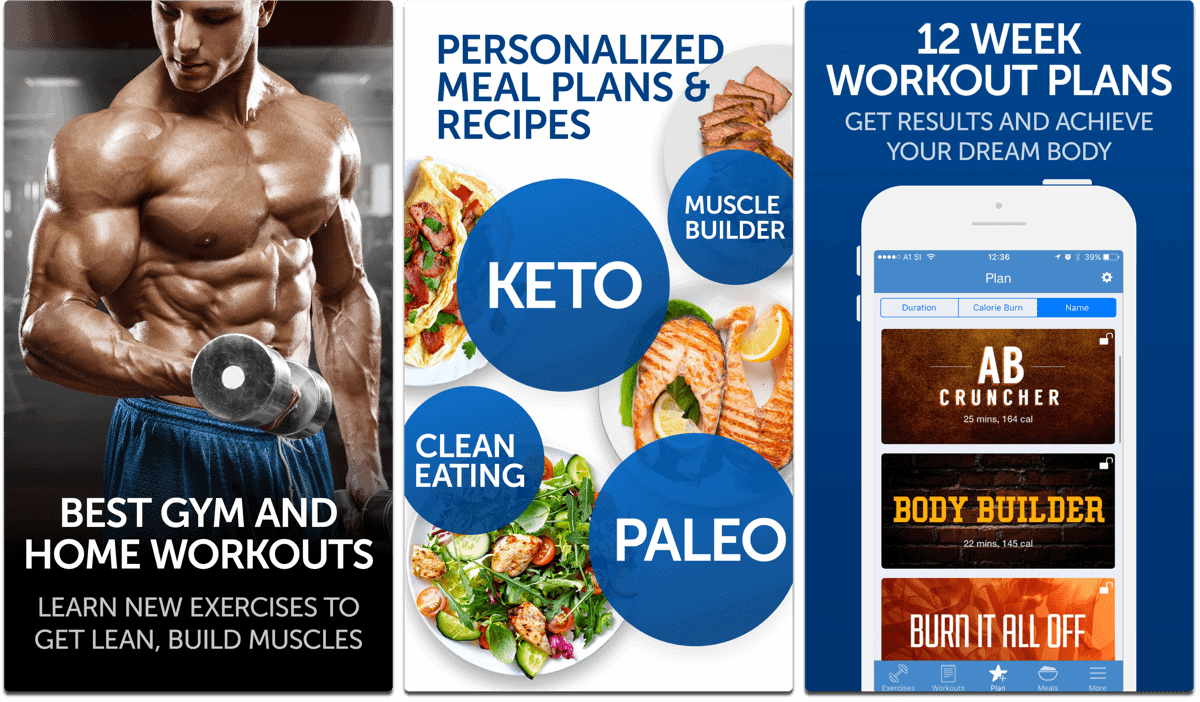 Hit the gym with your fitness buddy. The app gives you over 2400 exercises with over 1000 HD videos. Exercise is categorized across core, lower body, chest, shoulders, back, arms, cardio, and stretches. Not only exercise, you get personalized meal plans and recipes. | Fitness Buddy+ – US$2.99.
Aaptiv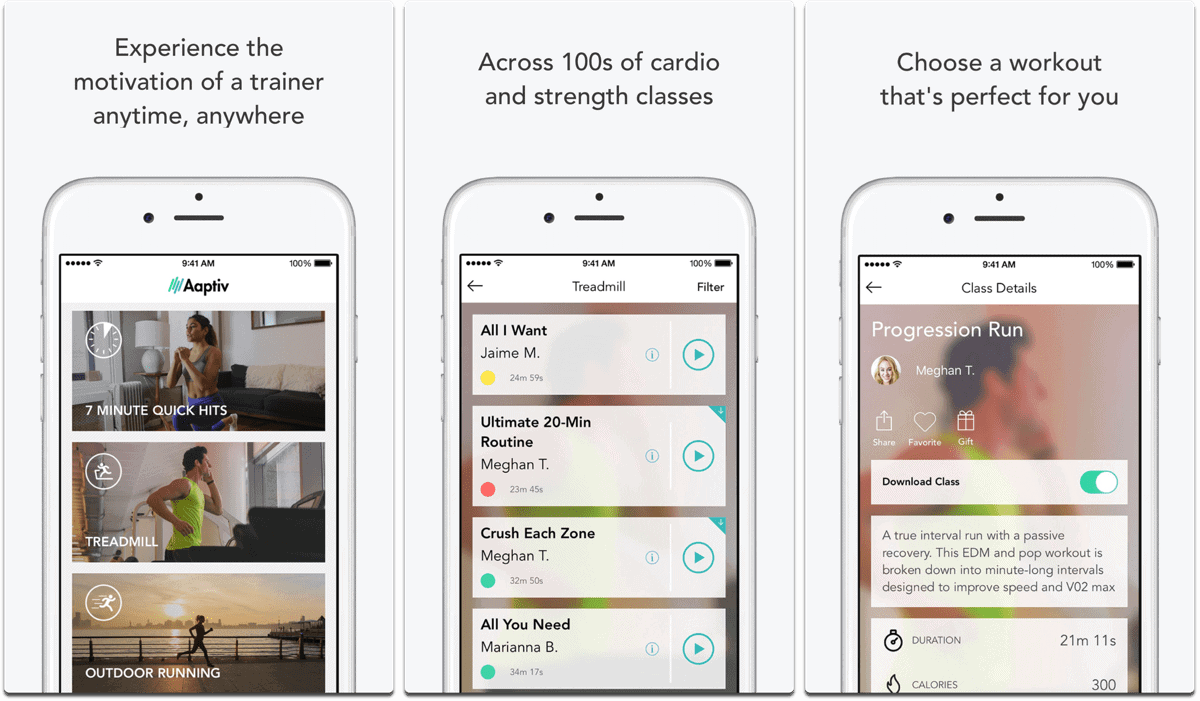 Aaptiv is a fitness app that features audio-based workouts created by certified personal trainers. There are over 2,500 workouts with 50 new ones added every week. Fitness categories include running, elliptical, race training, strength training, and stretching. You can get unlimited access for US$9.99/month, US$99.99/year, or US$399.99 for a lifetime membership. | Aaptiv – Free