Thanks to GDPR Apple is letting its customers download a copy of their data. I recently got my Apple data download and I found something interesting. Since it contains a list of all the content you've ever bought with an Apple device, you can calculate how much you've spent.
[How to Download Apple ID Data With Apple's New Feature]
Apple Data Download Spending
So if you've gotten your download, you'll see a bunch of folders that contain spreadsheets.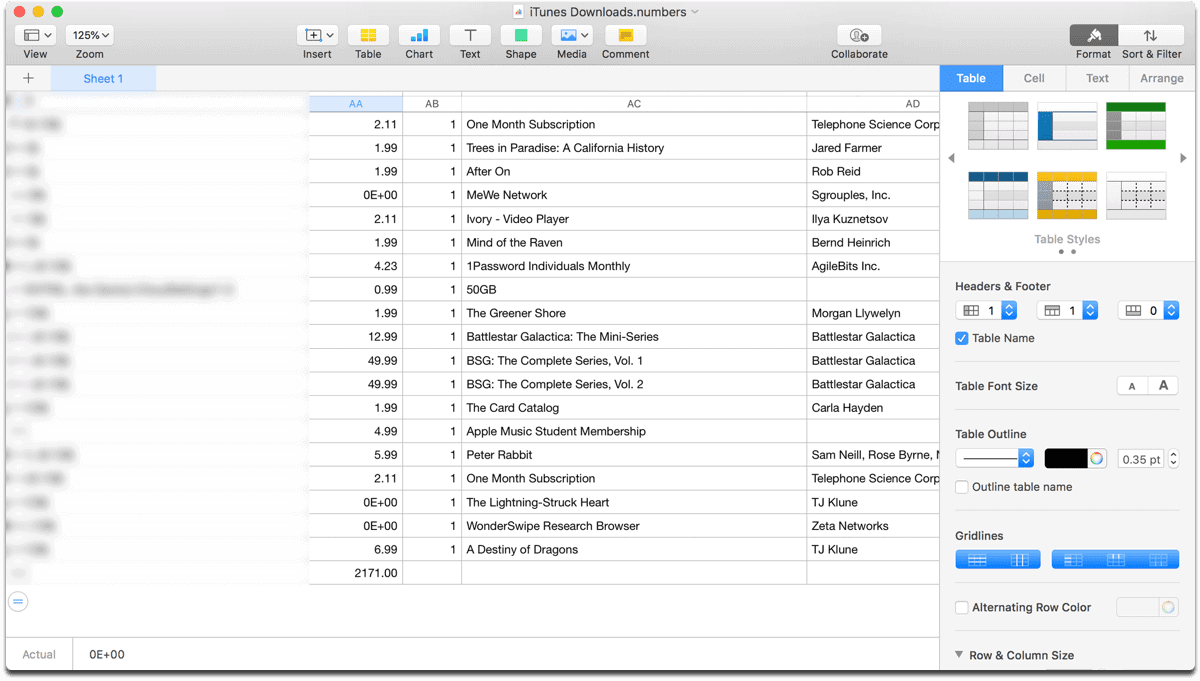 Look for a spreadsheet called "

iTunes Downloads.csv.

"
You can open in up in Numbers, or the spreadsheet app of your choice.
There are a bunch of columns, but you'll see one that contains prices. Free apps just list "

0E+00

."
So in whatever program you're using, you can add a row below the last one, then use a SUM formula to automatically add them all up. If you have more spreadsheet-fu than me, you'll probably be able to break it down by year. As you can see from the screenshot I took, this also includes recurring subscriptions.
I didn't spend as much as I thought: since 2011 when I got my first Apple device (iTouch 5th gen) I've spent US$2,171.
[How to Download Instagram Data, Including Photos and Comments]