The heart rhythm study Apple and Stanford just launched lets you use your Apple Watch to gather data that can be used to detect and track heart issues such as atrial fibrillation (AFib). Here's how to sign up and participate in the program.
Compatible Apple Watch
You'll need an Apple Watch that's compatible with the study. That includes all models except the original Apple Watch. That'll be a little confusing for some Apple Watch owners because original Apple Watch (now called Apple Watch 1st generation) and Apple Watch Series 1 aren't the same thing; Series 1 is compatible, but original isn't.
If you aren't sure which Apple Watch model you have, head over to the Watch app on your iPhone. Select General, then tap About. Now go to the Identify your Apple Watch web page and match your model number to the list.
Download the Apple Heart Study App
Next you need to download the Apple Heart Study app. It's free and you can download it to your iPhone at Apple's App Store.
Request to Participate in the Study
Now you need to submit a request to participate in the study. Here's how to do that:
Launch the Heart Study app on your iPhone and tap

Continue

Review the What to Expect information, then tap

Continue

Review the Participation Requirements. If you qualify tap

I meet these requirements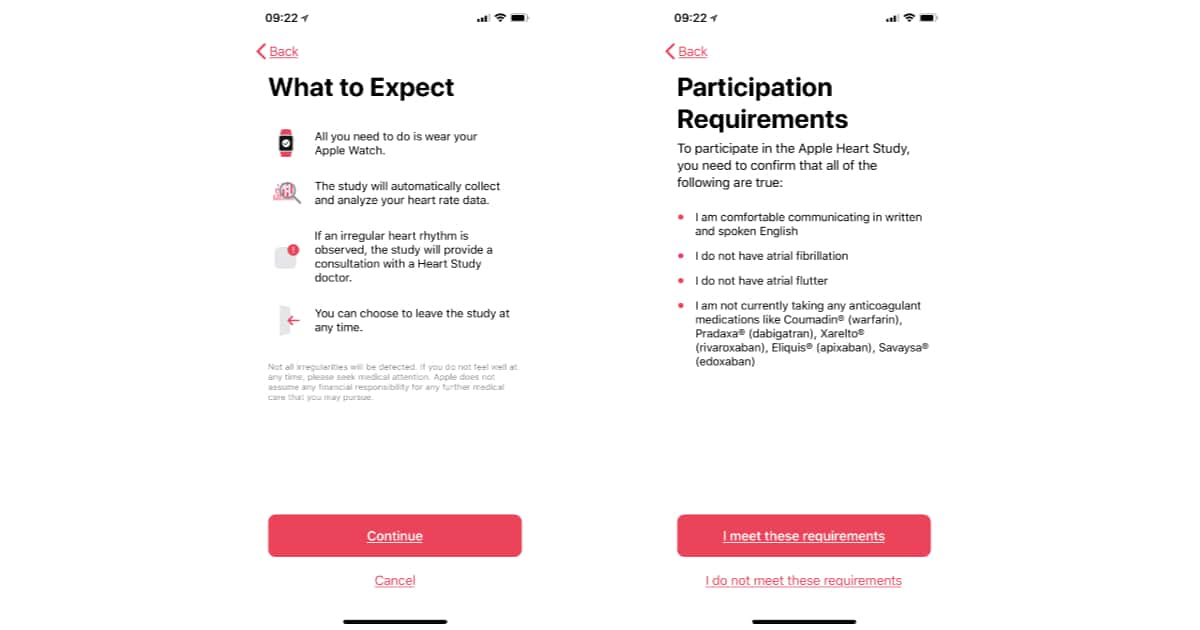 Enter your state or residence and birthday, then tap

Continue

Tap

Turn on Notifications

, then tap

Allow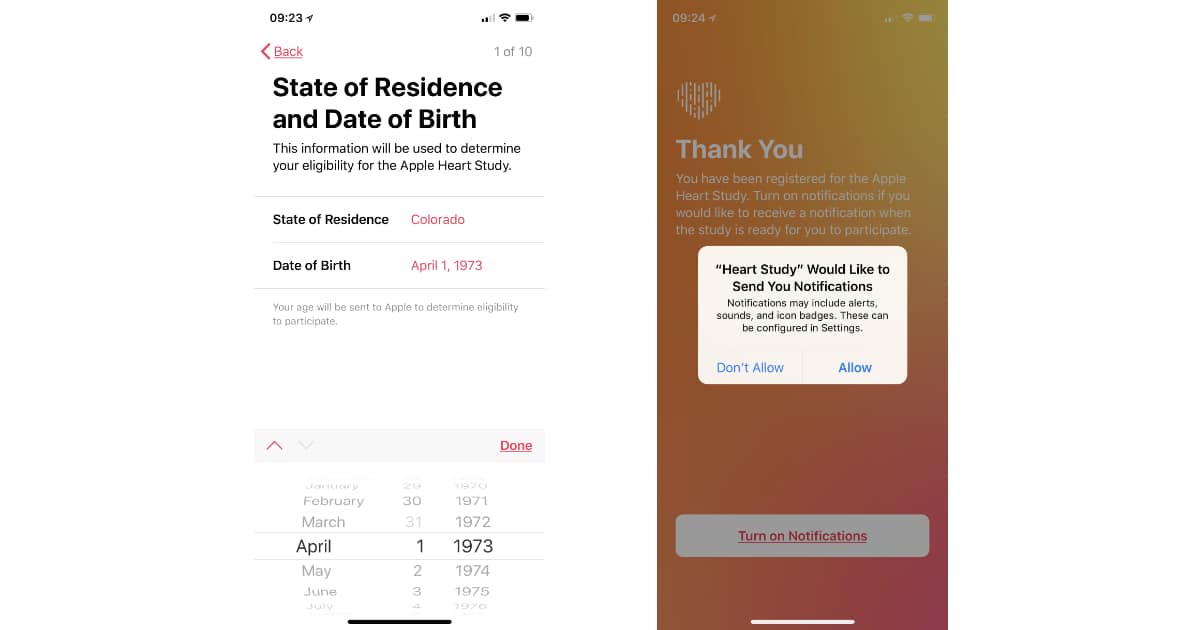 Now you get to wait. When Apple and Stanford are ready to include you in the study you'll get a notification on your iPhone and Apple Watch.