Apple's revamped App Store in iOS 11 aims to improve discoverability, and that's good news if you're on the hunt for more apps that show off what you can do with augmented reality.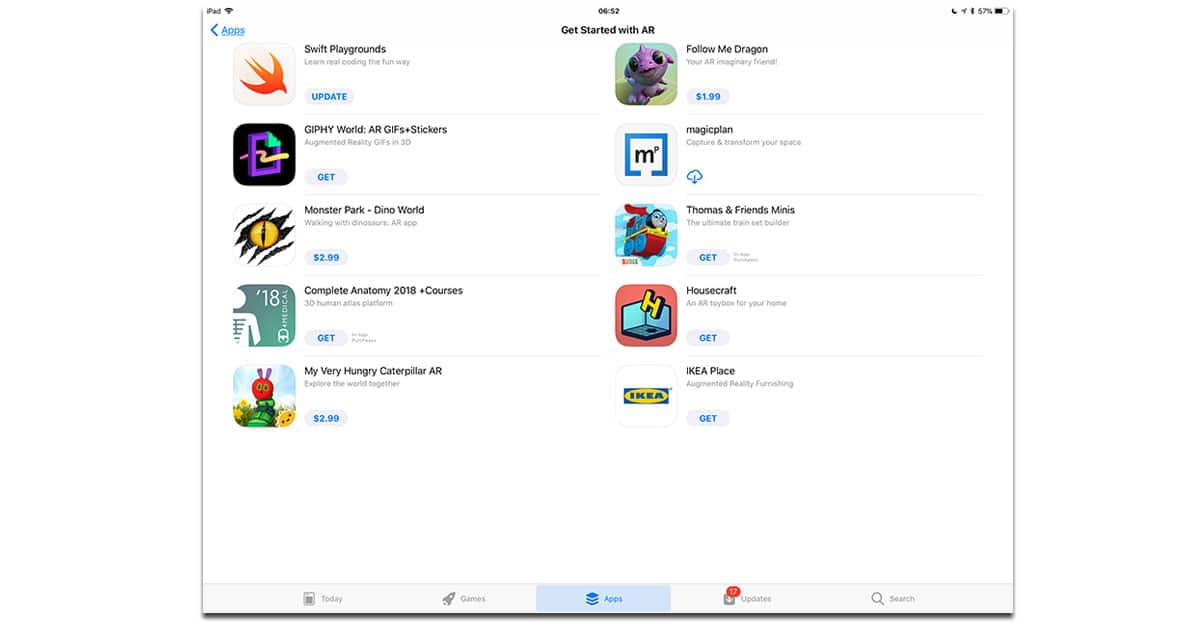 ARKit is Apple's augmented reality platform in iOS 11. ARKit-capable apps use your iPhone or iPad to place virtual objects in whatever the camera sees. Pokémon GO is a great example of pre-iOS 11 augmented reality.
The App Store's new Get Started with AR section only has a handful off apps now, but that'll likely change soon. Surprisingly, the App Store's AR section doesn't include several apps we noted earlier this week, like Carrot Weather and Euclidean Lands.
There's a mix of free and paid apps to try out, assuming your iPhone or iPad supports ARKit.