If you have a collection of Blu-ray or DVD movies that you'd love to export to your Apple TV or iTunes on the cheap, keep reading. Thanks to the new MoviesAnywhere service and its partnership with Vudu, there's a quick and easy way to get those physical discs converted to a digital format you can download to your Mac, iOS device, or Apple TV.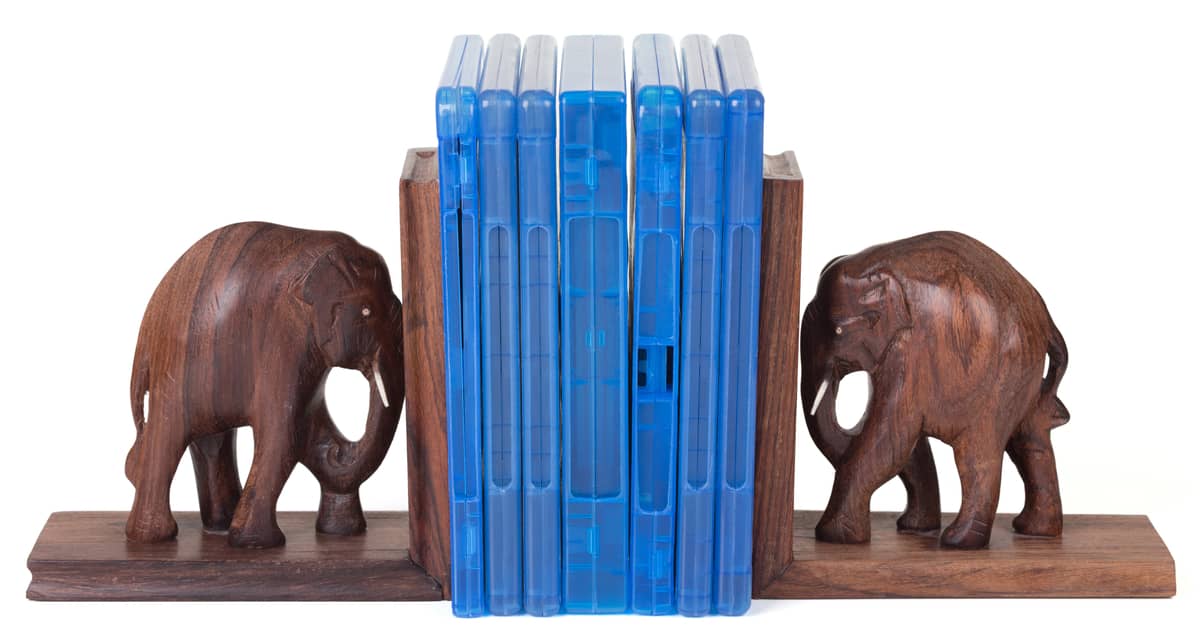 Leveraging Vudu's Disc to Digital Service
Vudu, a leading provider of digital copies of movies, is at the heart of this method. While you can purchase DVD and Blu-ray movies that include a free download from Vudu or UltraViolet, you can also scan your existing library of movies to get digital copies.
This isn't available for all titles, of course – if your Blu-ray or DVD came with an UltraVIolet or Vudu download code, it won't work. However, there are plenty of titles that do work just fine, and the price is right. If you want a digital, HD version of a Blu-ray disc, it will only cost you US $2. For some reason, converting a DVD movie to digital costs a bit more, $5.
How to Scan Your Physical Blu-ray or DVD Movies
First, download Vudu from the App Store. Once installed, either sign into your existing Vudu account or create a new one. Once you've made sure all of your billing information is correct, you'll be ready to start scanning.
Break out that stack of Blu-ray or DVD movies, tap the three lines in the top left corner. Scroll down in the menu until you find "Disc to Digital," and tap on it. From there, tap on "Scan Barcode," and begin pointing your iPhone camera at UPCs. If a digital download is available, you'll be given the option to add it to your cart.
When you're done, the app will send you an email with a link to confirm your checkout details. Within moments, you should get an email that your titles are ready for download.
Oh, Man, I Just Ditched My DVD/Blu-ray Cases
The key to this lies in scanning the UPC on the back of the DVD or Blu-ray cover. If you've already lost it, thrown that away, or it's become too damaged to scan, there is still hope. A database of Blu-ray and DVD UPCs exists, and scanning the barcode from that webpage works just fine.
When you visit that database's website, you can search for your movies to scan them. I recommend typing the movie title along with either "Blu-ray" or "DVD," depending on which one you have. Otherwise, you'll also get a link to the same title on Amazon Video, which won't work (unless you really want to pay full price to buy the digital copy.)
If you want to scan barcodes from your monitor, make sure your display resolution is set to 2560 by 1440 pixels or less. Higher resolutions don't seem to work for scanning, at least with my iPhone 7 Plus.
Okay, It's in Vudu, Now What?
If you haven't already linked your MoviesAnywhere and Vudu accounts, you need to do so. You should also make sure your iTunes account is linked. Once you've done that, you'll see the movies you convert to digital magically appear in your iTunes library for download. Before you ask, yes, I've even found some Disney content available for conversion. The key is to make sure the disc didn't originally come with a download code for Vudu or UltraViolet.
Tip o' the hat to AppleInsider for pointing this out.